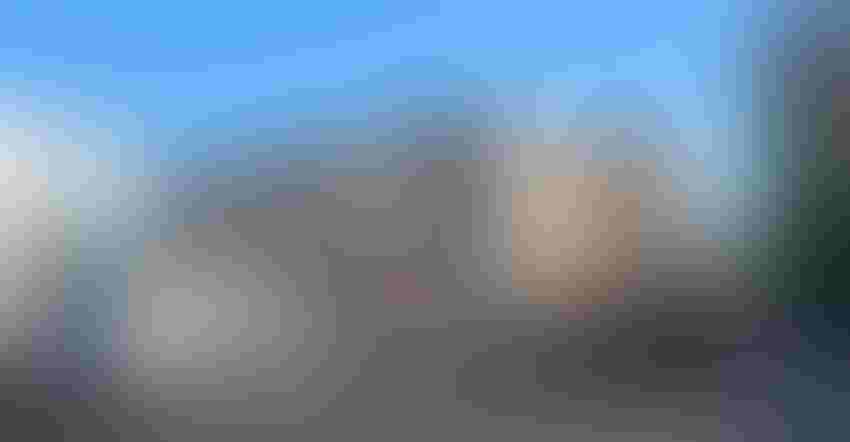 Members on Capitol Hill introduced the bicameral, bipartisan Biodiesel Tax Credit Extension Act of 2021 which would extend the current federal biodiesel tax credit program through 2025. The bills announced in both the U.S. Senate and House would provide the biodiesel and renewable diesel industry certainty for an additional three years, supporting continued growth in U.S. production of better, cleaner fuels that are reducing carbon emissions now and boosting rural economies, the National Biodiesel Board says.
The bill was introduced by Sens. Chuck Grassley, R-Iowa, and Maria Cantwell, D-Wash., in the Senate and by Reps. Cindy Axne, D-Iowa, and Mike Kelly, R-Pa., in the House. Joining Grassley and Cantwell as original cosponsors are Sens. Joni Ernst, R-Iowa, Amy Klobuchar, D-Minn., Roger Marshall, R-Kan., Jeanne Shaheen, D-N.H., Deb Fischer, R-Neb., Mike Rounds, R-S.D., Patty Murray, D-Wash., Tina Smith, D-Minn., and Mazie Hirono, D-Hawaii. A total of 33 co-sponsors joined the House in introducing the bill there.
As former chairman of the Senate Finance Committee, Grassley led the effort to include several temporary tax policies in the 2019 year-end spending package including the multi-year extension of the Biodiesel Tax Credit through 2022.
"The biodiesel tax credit has proven to work by reducing our dependence on foreign oil and lowering greenhouse gas emissions. Many Iowans, farmers and processors alike, work hard to provide clean, renewable energy," Grassley says, "This extension would provide important, longer-term stability for them and their communities."
"As Congress looks to jumpstart economic growth, rebuild infrastructure and reduce carbon emissions, they can count on biodiesel and renewable diesel to help achieve those goals. Biodiesel production is supporting economic opportunities and job creation in rural communities across the country," says Kurt Kovarik, NBB vice president of federal affairs.
Related: What's the future of diesel?
"Extending the biodiesel blenders tax credit is critical to providing market stability during this turbulent time," adds Monte Shaw, Executive Director of Iowa Renewable Fuels Association.
In 2005, Congress created the biodiesel tax incentive. As a result of this incentive, the Renewable Fuel Standard, and consumer interest, biodiesel is providing significant benefits to the nation. The U.S. biodiesel and renewable diesel industry supports 65,000 U.S. jobs and more than $17 billion in economic activity each year. Every 100 million gallons of production supports 3,200 jobs and $780 million in economic opportunity. Biodiesel production supports approximately 13% of the value of each U.S. bushel of soybeans, NBB says.
The authors note homegrown biodiesel improves U.S. energy security by diversifying transportation fuels and reducing dependence on foreign oil. Biodiesel itself is a diverse fuel that can be produced from a wide array of resources such as recycled cooking oil, soybean and other plant oils and animal fats.
"The biodiesel tax credit continues to be extremely successful in expanding consumer access to clean, low-carbon fuels," Kovarik adds. "Biodiesel and renewable diesel are on average 74% less carbon intensive than petroleum diesel and have cut more than 140 million tons of carbon emissions since 2010. Moreover, these cleaner, better fuels substantially cut emissions of particulate matter that impact cancer rates, asthma and other respiratory diseases, as well as the associated healthcare costs."
Subscribe to receive top agriculture news
Be informed daily with these free e-newsletters
You May Also Like
---