A lot changes from state to state. Different soil and weather conditions mean farmers across the Midwest plant at different times. This year is no exception. So, in each location, WinField's Answer Plot crews work with the same schedule as farmers in their region.

200 STRONG: Left to right, Todd Coulter, John Kinnard, Jason Ribbens, Kim Axne and Matt Jones. Behind them is a map with WinField's 200 Answer Plot locations – 188 in 33 states.
"We're here in central Iowa, and we've got rain out there, and possibly snow tomorrow," says Answer Plot shared operations manager Todd Coulter. Timing will be different for the crew planting in Montana from the crew planting in Iowa. "There is no way they're planting up there," he says. "You just never know what the climate is going to be like." If a farmer plants later, Answer Plot crews are probably doing the same. "We can't afford to go out and plant this and take the risk of the crop not coming up."
They also work with the same technology and equipment farmers use. "We want to do something with agronomics that they're capable of doing themselves," Coulter explains. "If they can't do it, there's no point in us doing it." The plots must be relevant to farmers in the area. "We're not going to put soybeans there if nobody is growing soybeans."
Why is it so important to be relevant to area farmers? The purpose of WinField's Answer Plot is to feed data into the R7 Placement Strategy, allowing farmers to see how various products perform on their operation and in their unique situation. R7 stands for helping farmers find the right genetics, soil type, plant population, cropping system, traits, plant nutrition and crop protection.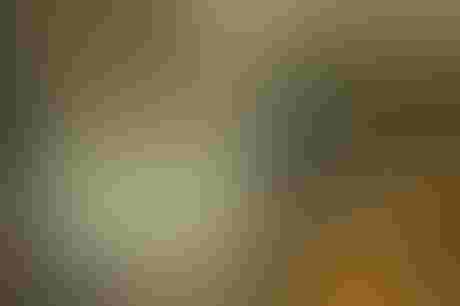 PREPARING FOR PLANTING: Packing starts in January up until planting. It's a big job – 550,000 packets go through the facility each year. Each corn packet holds 150 seeds, while each soybean packet holds 500. Around 25,000 packets are filled in an eight-hour day, while filling about 20 boxes.
Since the program started in 1998, 200 plots have popped up in North America, 188 of them in the U.S in 33 states. They range from 15 to 20 acres and are within an hour's drive of most farmers. "We went through a lot of growing pains, says WinField research data analyst John Kinnard. "It grew very fast."
A central hub
Having a central hub located in the north central Iowa town of Vincent pays off. The facility has 10 full-time staff members and 30 to 35 temporary staff members who return every year. There are also 50 full-time employees who work from the home. Most crews work within corn and soybean producing areas, although there are crews devoted wheat and silage.~~~PAGE_BREAK_HERE~~~
This hub is where all the crews store machinery and prepare for planting and harvesting. "We can set up all of our equipment identical," says equipment supervisor Matt Jones. "Everything is unique as a unit that we can cross different regions."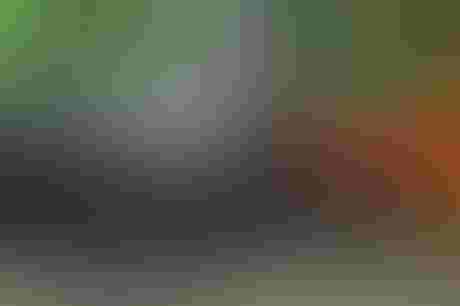 BUILT FOR PRECISION: Wintersteiger planters are made especially for research purposes. They are equipped with Dynamic Discs and vacuum control for improved accuracy, and are capable of planting different populations in each row. "For research purposes we can stack multiple populations to keep common populations in a group," says shared operations manager Todd Coulter.
The same thing applies to the collected data, Coulter says. "All the data being managed through one facility just assures all information is interpreted the same nationwide." Information can also cross the 14 regions with ease. "If this hub works for equipment, it works for the planning and thought process as well," Answer Plot planning manager Jason Ribbens notes. "That central hub also works for data integrity as well."
Data shows how a variety performs under certain crop rotations, populations and nitrogen scenarios. The life cycle of individual products has declined over the years. Due to this, WinField finds it necessary to characterize their products quickly, testing their products in the trials for two years. "We use the second year for kind of a verification," Kinnard explains. "It's kind of a brute force approach."
Like farming, it's not a good idea to make research decisions based on a one-year event, Ribbens says. "It's a good thing to see how different things react in different scenarios." Despite the different climate, the last two years showed a correlation. Kinnard notes one hybrid as an example. "Under low populations, it's always generally better with the rankings," he says. "You put it under some nitrogen stress and it starts to fall apart."
Packing to planting
In January, the facility starts packing the 550,000 packets of corn and soybean seeds planted annually. WinField partners with Syngenta and Monsanto for corn and soybeans, and Mycogen for corn. "There are over 1,500 different corn and soybean products that we bring in," says Answer Plot shared operations supply manager Kim Axne. "We package it here for every location that's going to have it."~~~PAGE_BREAK_HERE~~~
Each packet of corn has 150 seeds. Soybean packets have 500 seeds. Around 20,000 packets are filled in an eight-hour day. Each box has 160 packets. "You're starting to talk 20 boxes in a day, that's a lot," Axne says. Each packet has a barcode, and is labeled by trial and location. Depending on the treatment, they are labeled gold or silver. After they are boxed, they are taken to the corresponding field, where they are poured into a funnel on the planter. One location might have 3,000 packets.
With 15 crews, the central hub is crucial to prepare for planting and harvesting. "When it's time to harvest they know their machine's ready to go," Coulter says. Planters and combines come from Wintersteiger, an Austrian company specializing in equipment made especially for research. The row of 15 bright-green combines stored and maintained in the facility all have split heads for harvesting two separate plots in a single sweep.
Planters are equipped with Panasonic Toughbooks that display which packet and variety is being planted. WinField installs their own row units on the planters, which has saved $500,000 overall, and keeps equipment uniform. "By hubbing equipment here that's the kind of thing we can do," Jones says. Most planters use 30-inch row spacing, although some crews in specific regions use 20-inch and 38-inch spacing. "We try to make all the equipment uniform from crew to crew."
The planters are capable of planting different populations in each row. WinField hopes to set up a planter that has the capability to completely randomize tests, using six different treatment products per trial. "For research purposes we can stack multiple populations to keep common populations in a group," Coulter says.
Planters are equipped with Dynamic Discs and vacuum control for improved accuracy, and WinField has noticed more uniform rows and seed placement with these upgrades. Because everything in the Answer Plot goes back to the R7 Tool, accuracy is important to provide farmers the best data possible to help make decisions. "We're trying to be as exact as we possibly can," Coulter says. "We should have a level of confidence with everything we're putting out there."
Subscribe to receive top agriculture news
Be informed daily with these free e-newsletters
You May Also Like
---