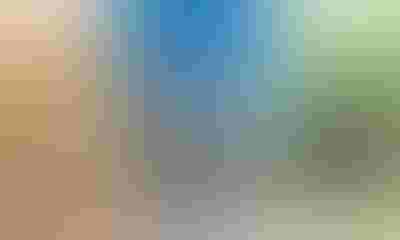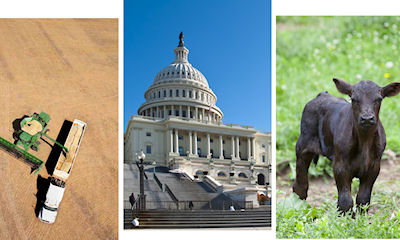 Need to catch up? Here are some food, agriculture and farm stories you might have missed this week.
1. Syngenta-Monsanto talk continues. An offer from Monsanto to purchase Syngenta was rejected earlier this month, but it's still being pursued. Feedstuffs
2. Defending animal agriculture. Explore Farm Futures' four-part series on an Indiana farm family using crowdfunding to protect their plans for a hog operation. Farm Futures
3. Walmart animal announcement. Key grocer Walmart announced plans on Friday to curb the use of antibiotics in farm animals in its supply chain. AP
4. Rough roads and bridges. Report confirms what many farmers know – bridges in rural areas are in rough shape. Farm Progress

Animal agriculture updates, California water, ag tech and Silicon Valley
5. Water rights 'abandoned.' California farmers volunteer to give up some water rights in exchange for … water rights. AP
6. Tech taking on ag. AgTech Silicon Valley 2015 showcases new innovations for ag, but the industry's take on new products goes back to basics: "We need technology that bundles the issues farmers deal with: water and nitrates in the soil, insects." GreenBiz
7. Speaking of Silicon Valley… the newly redesigned National Western complex in Denver, Colo., is being billed as the new "Silicon Valley of Agriculture." It will feature more stock shows, trade shows and serve as an ag research hub. CBS Denver
And your bonus:
Perhaps a bit of a stretch for the label "ag news," but awesome news nonetheless: The Duke has a new museum.
Well, that's one way to label it.
See a new installment of '7 ag stories you might have missed' every Friday at 2 p.m. on Farm Futures and Farm Progress sites. And as always, keep up throughout the week with daily ag news and grain market updates by visiting us on Twitter or Facebook.
Browse the '7 ag stories' archives
5/15: Ag grads and job demand, organic niche, Swedish oat milk and Blue Bell fix
5/8: Syngenta-Monsanto merger, winter wheat tour 2015, 'cheaper' Whole Foods and the Hamburglar
5/1: Goat giveaway, bird flu biosecurity, fried foods and farm equipment tech tinkering
4/24: TPA on a roll, 'alternative' crops, and Neil Young on Monsanto
Subscribe to receive top agriculture news
Be informed daily with these free e-newsletters
You May Also Like
---