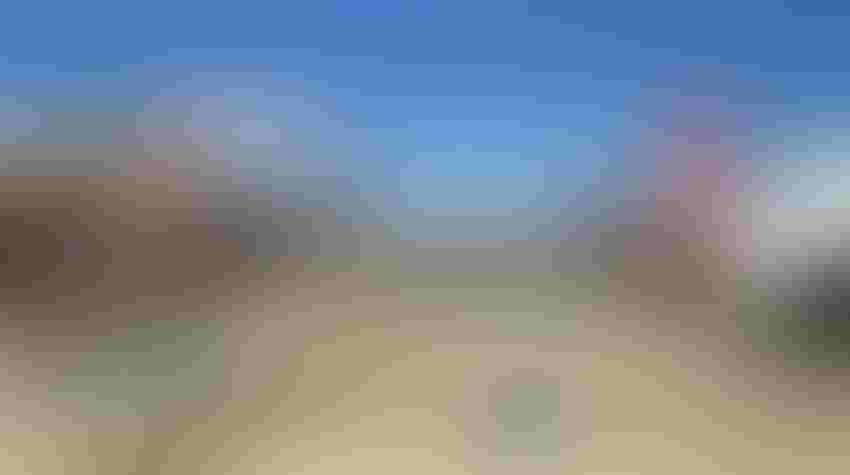 People attend the World Ag Expo in Tulare, Calif., in February 2020. The 2021 show has been cancelled.
Tim Hearden
Cancellation of the annual World Ag Expo in Tulare, Calif. next February generated some strong opinions on social media after it was announced, but no real surprises given what we know to date.
As events out to the end of 2020 and even those into the first quarter of 2021 were being cancelled or forced to go virtual-only, the decision by the International Agri-Center to cancel its 52nd annual event was not surprising.
Farmers I know do not blame the International Agri-Center board for its decision given the litigious nature of society and the heavy-handed government policies. Still, others are apparently seething over the decision.
The farm show, as it is commonly called by locals, is probably more of a social event than anything else. School kids are given the week off to sell ribeye sandwiches and volunteer at the event. The entire community comes together to host an estimated 100,000 visitors in the city of about 80,000.
It is therefore understandable the reaction I saw on social media when the announcement became public knowledge. While some don't blame the IAC board given California's propensity to keep things locked down amid public efforts to continually frighten people, others wonder if the decision was made too soon.
Large events like this do not happen quickly, nor can some of what is necessary to hold them be put off. The California Almond Conference, which draws several thousand growers and industry insiders each December to downtown Sacramento, was retooled several months ago to a virtual event at the end of the year in an abundance of caution knowing that California officials had yet to offer any light at the end of an endless dark tunnel.
The emergency proclamation by California Gov. Gavin Newsom in March came with the implication that if we simply sat at home for two weeks and avoided all social contact, we could "flatten the curve" against reported infection rates and return to normal. Other states followed suit under the same guise that has since become a political firestorm because of the unending policies.
Meanwhile, nobody in government has come out with a deadline to the emergency orders, lockdowns, and onerous restrictions. One cannot blame organizers of the World Ag Expo for reacting the way they did to this uncertainty.
Meanwhile, business is reportedly beginning to open again in China, where COVID-19 is said to have originated. Other nations too have ended their restrictions as people there are trying to find a semblance of normalcy.
Yet in the United States, students are forced to find wi-fi signals at a fast food restaurant to watch classes posted online by their teachers because their schools are closed; businesses large and small are permanently closed; and, people are taking their own lives in alarming numbers because of the stress brought on by the forced joblessness and hopelessness.
Subscribe to receive top agriculture news
Be informed daily with these free e-newsletters
You May Also Like
---