Water challenges met with innovations
Water challenges met with innovations
The director of the Water for Food Institute notes unique resources, challenges and innovation in managing water for agriculture.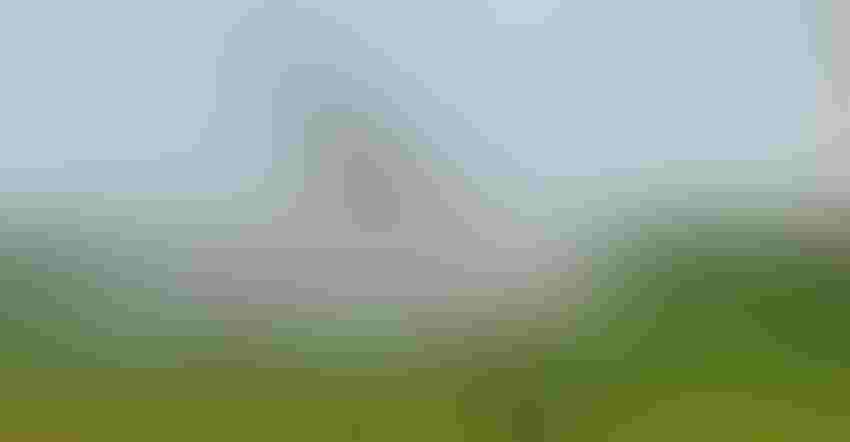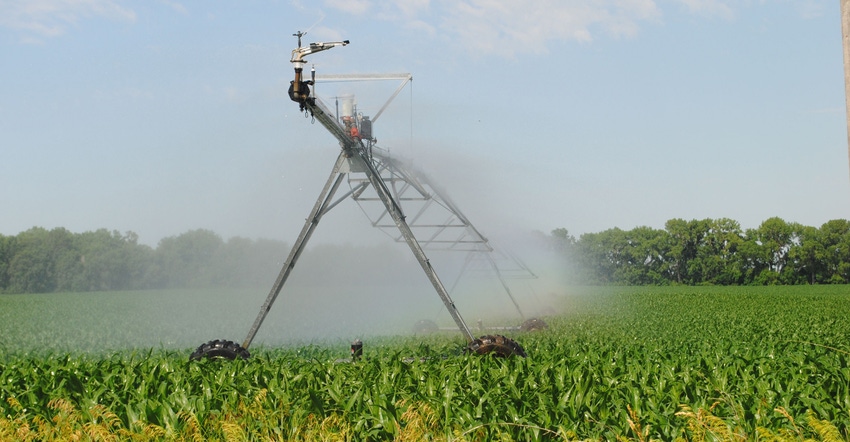 At a Glance
Water challenges met with innovations
By Charlotte Brockman
As travelers drive across Nebraska, they are greeted by green fields of corn, soybeans and other irrigated crops — and are often guided along the roads by rivers and streams — all signs that the state's abundant water resources contribute to our prosperous ag industry.
Nebraska is uniquely positioned to be home to one of the most complex and abundant water systems in the world. Maybe as unique as the water system itself is the way water is managed in the state.  
Water for food
The Daugherty Water for Food Global Institute at the University of Nebraska leads conversations about the connection between water resources and the future of food security around the world.
The institute partners with UNL and the state's Natural Resources Districts to develop research, policy and technological innovations. DWFI executive director Peter McCornick says, "Without water, we aren't going to produce food."
While this might not be a new statement, it is profound. Nebraska's water resources may be abundant, but the damage a month of dry weather can cause is well known by producers. This is even more true in the western U.S. and other extremely arid parts of the world, McCornick says.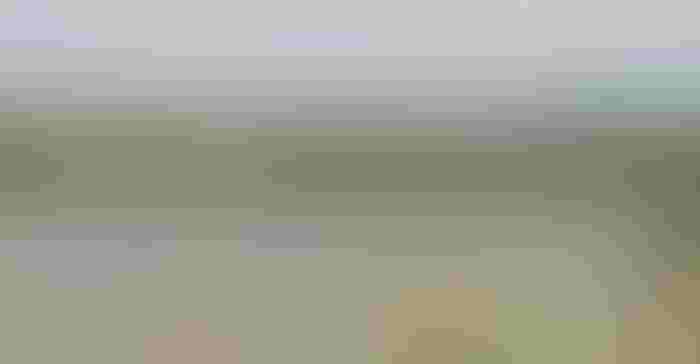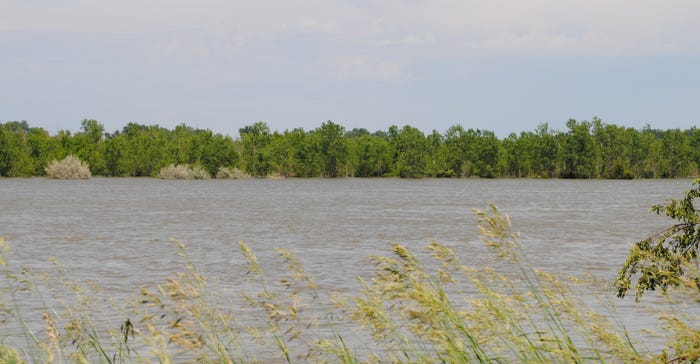 "Half the world's rivers don't have enough water," he notes, "and they just happen to exist in the most food insecure parts of the world."
Related:Stutzman credits practices, God, family for high-quality peanuts
When it comes to the future of food security, water is an essential component. And Nebraska is uniquely positioned with abundant water resources, institutions and technology to lead the way in water conservation for food security, McCornick says.
Unique resources
Nebraska's water resources are unique for several reasons. With more than 79,000 miles of rivers and the state's position directly above the High Plains or Ogallala Aquifer, one of the world's largest aquifers, along with natural recharge found in the Sandhills, it is easy to see why the world looks to Nebraska for leadership in water management.
The state is "unique in the sense that Nebraska has a lot of water, and it can be managed well," McCornick says.
The resources within the state are a natural wonder on their own, but the management institutions that have been put in place are just as remarkable. Established in 1972, the 23 NRDs are in a unique position to locally manage the water systems in their area, while also conducting research, partnering with local producers and working on local policy.
However, even in a state with abundant resources, water can easily be overexploited, McCornick says. Nebraska is not immune to a growing demand for water to grow agricultural products and to more severe weather conditions that can challenge producers and water managers.
However, "because of the water and leadership to have the forethought to manage water well, Nebraska is in a relatively good position for climate change," McCornick says.
Water tech
Nebraska also is in a unique position to continue innovation in water technology. This is evident in the state's expansion of center-pivot irrigation. These tools can be used to not only better manage water resources, but also fertilizers and other resources. This becomes extremely important as water quantity is not the only concern, but must be paired with water quality, McCornick says.
The efficiency of the state's crop systems is reliant on further development of these irrigation tools. The NRDs have opened a door for water policy development and an opportunity for water trading within the districts to help farmers in times of drought, McCornick says. "The ideas being developed in Nebraska are being implemented in other states."
To learn more, visit water.unl.edu.  
Brockman writes from Lincoln.
Subscribe to receive top agriculture news
Be informed daily with these free e-newsletters
You May Also Like
---