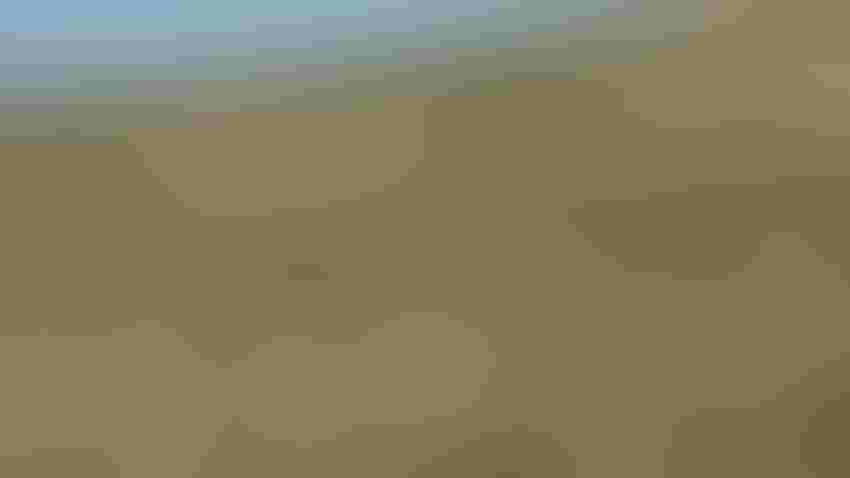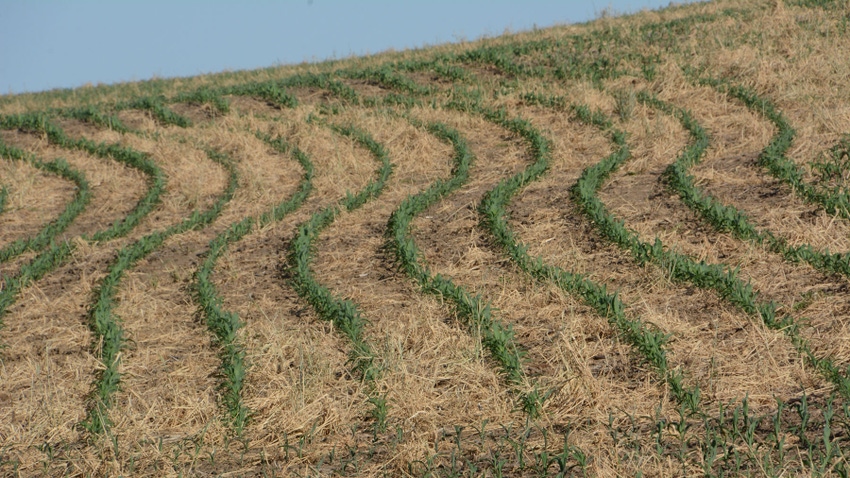 THINKING CARBON: Truterra LLC has launched sustainability services designed to help farmers turn up the volume on soil health. The aim is to provide support for farmers along their soil health journey. The organization also announced two new customers for carbon dioxide sequestration.
Willie Vogt
As the nascent carbon market continues to evolve, Truterra LLC — the sustainability business of Land O'Lakes — is meeting the change. The group has launched Truterra Sustainability Services and acquired two major customers for carbon dioxide removals.
Mariah Murphy, director of retailer and farmer services, discusses the new moves and what they mean for farmers and the organization.
As for Sustainability Services, "we're really focused on bringing forward a program that fits for every farmer no matter where they are in the sustainability journey," she says.
The journey can include farmers who are 30-year no-tillers, or newbies to the idea of no-till or cover crops. Murphy says the new programs can help both.
"We've brought forward what we call a soil health assessment, which is really taking a look at your overall soil health," she explains. "It's going to give you a rating of high, medium or low soil health. Then, it will help you with a plan. And this plan can help implement new change on your farm that will help you be more profitable and create healthier soil."
If a farmer engages with Sustainability Services for a soil health assessment, Truterra will help devise a plan to reach soil health goals. Part of the soil health assessment will involve adding common practices such as cover crops in a way that's more likely to be successful, Murphy says.
"In addition, [the soil health assessment] is going to dive into the key attributes that we have identified with our partner Soil Health Institute. That includes things like aggregate stability, mineralization, plant-available water. And we're going to give you tips on how to improve some of those pieces of your soil," Murphy says.
Market access
The company's program also includes helping make a pathway for that change. Truterra's market access program is an on-ramp for eligible farmers considering the adoption of new regenerative farming practices.
Under the program, farmers could receive $2 per acre to begin building the baseline data required to participate in future carbon program opportunities. And those farmers can take part in the Winfield United Advanced Acre Rx plan, which provides a warranty to offset part of the risk of implementing a new practice.
And for fields with eligible practice changes in place within the last four years, qualified farmers can potentially earn $15 to $30 per metric ton of new carbon stored through the 2023 carbon program. Enrollment for the program is closed, but farmers can explore the sustainability services to look ahead for 2024.
Murphy says farmers who want to take part in the sustainability services can start that conversation with their local ag retailer. "We have 54 ag retailers within our [Truterra] network, or the other option is you can go to truterraag.com," she explains.
New buyers
Recently, Truterra announced two new buyers for carbon dioxide removals the firm can document: financial firm CoBank and ButcherBox, a direct-to-consumer meat brand.
"Both of them are really starting down their sustainability journey, and we are excited that we are a preferred partner of both of them," Murphy says.
But what does that mean to a farmer in central Iowa? "What it means is the good news that consumer-packaged goods companies are interested in working with agriculture in the sustainability space," she explains. "This is the first real step for them to start incentivizing famers and compensating farmers for these practices."
Murphy says the price of credits can range from $15 to $30 per MT for farmers. The price to companies is based on what the buyer wants to achieve, but she adds that the Truterra charge is an "all in" price. "We will include verification, the registration piece, the soil sampling" for the customers, she says.
Data collection is an important part of the process, and that's an area where Truterra and its partners are doing more work. The organization was recently awarded with a USDA Climate Smart Commodities grant.
"A big piece of that is the data management," she says. "Streamlining that data collection process is something that we're working really hard to do. I would say today it's pretty manual, but we're working on a solution."
She adds that there is help for those who work with Truterra. "We have a great team of about 20 data collectors that work for Truterra. That is one of the real benefits at Truterra that we've really tried to streamline the experience, make it a real hand-holding process, so the farmer doesn't have to just sit there and type all of this [information in]." she adds.
You can learn more about the sustainability services and what Truterra is doing with CoBank and ButcherBox by visiting truterraag.com.
Subscribe to receive top agriculture news
Be informed daily with these free e-newsletters
You May Also Like
---