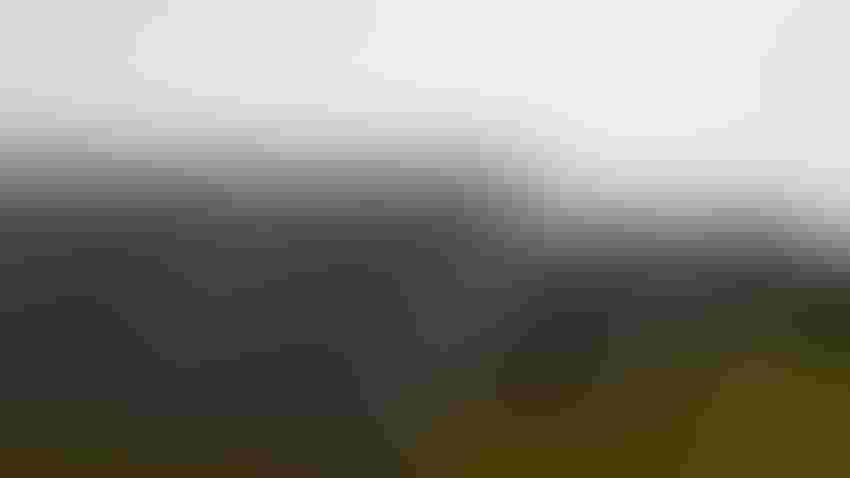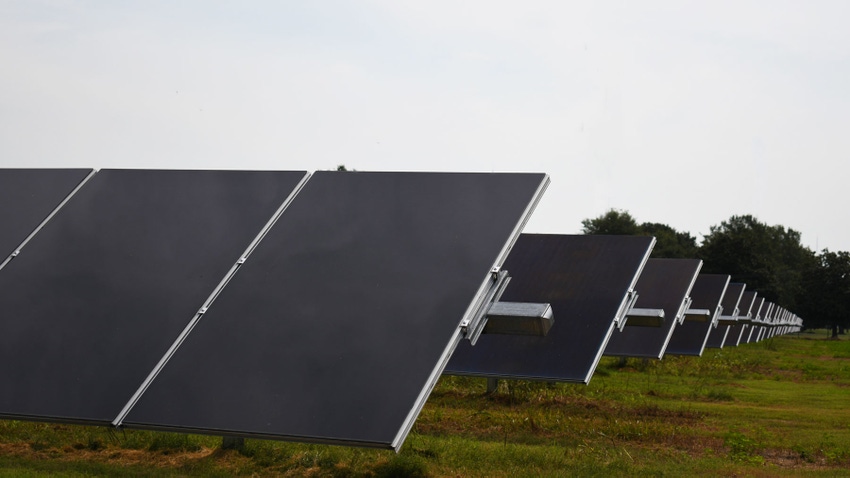 Solar leases are complex and come with phases that include option, construction, generation, and decommission. Landowners are encouraged to look beyond the payment and consider the extended nature of the contract.
Whitney Haigwood
At a Glance
Solar leases are long term and come with complex, lengthy contracts.

Payment rates across the U.S. vary greatly and location matters.

Due diligence prior to signing helps ensure that the landowner understands all clauses and phases of the lease.
Part two of a three-part series on solar leases and considerations for lawyers and landowners. This is based on a presentation by Rusty Rumley, senior staff attorney, National Agricultural Law Center at the University of Arkansas System Division of Agriculture. The presentation was delivered at the tenth annual Mid-South Agricultural and Environmental Law Conference in Memphis, Tenn. 
As solar developers approach landowners, it is important to recognize the multiple phases included in contracts. These leases are exclusive and commonly span 25 years with optional extensions at the discretion of the developer. Not all leases turn into projects, and the documents tend to be complicated and lengthy, often reaching 40 to 80 pages. 
In a recent presentation, Rusty Rumley, senior staff attorney, National Agricultural Law Center at the University of Arkansas System Division of Agriculture, explained the phases of solar leases and contract details to keep in mind. He encouraged landowners to look beyond the payment and consider the extended nature of the contract.  
"These solar leases are long term. They affect the landowner, the farm, and they may also affect the kids and grandkids of the landowner. I don't think enough people spend time thinking about the ramifications down the road." 
Option Phase: The offer upfront 
Signing a solar contract initiates the first phase. This is known as the option phase, and it typically results in an upfront payment to the landowner. Option payments may be a lump sum bonus or offered at a per acre rate, and the amount largely depends on the location of the project. 
Rumley said it is important for attorneys to coach their clients on payment offers, because location matters and rates vary wildly across the U.S. For instance, a landowner in the Delta may receive $20 to $50 dollars per acre, while a landowner in the Midwest may receive $500 to $700 per acre.  
The option phase is also called the due diligence period. During this time, developers look at things like sunshine and feasibility to determine if and how the project will be constructed. Rumley said the timeframe is important and should be included in the option clause of the contract. 
"One of the things I look at is the length of the option period. Three to seven years is common. Many are five years, but that can vary. Also, once you sign the contract it is exclusive, and just because you signed a lease, doesn't mean you are going to be making big bucks. Not all these leases turn into solar projects." 
Additionally, Rumley urged the due diligence of ag attorneys to ensure that landowners understand exactly what they are signing. Contracted obligations like easements could impact their land access or prevent them from building a home or barn on the acreage, even if a solar project is never built during the lease.
Construction Phase: Building the solar project 
The construction phase begins with the building of the project. Rumley said this is where a good ag lawyer can make a difference by advocating for the landowner and, perhaps, educating the solar developer. 
He said, "Explain to your client that there will be people on their land. There will be engineers, electrical power experts, and construction workers. Many of these may not know a lot about agriculture."  
He also asserted that farming decisions span months, and these solar projects are not a short-term endeavor. The contract should address the amount of notice that a landowner will receive before the start date, and a construction timeline should be clearly established. 
"Wouldn't it be nice to know before you planted a field of soybeans that the developer was planning on bulldozing over it to start construction?" he asked. "Also, developers usually take up a much bigger tract of land for construction, and the contract should state how the landowner will be paid during this phase."  
Points to consider in the construction clause include the calculation of crop damages and compensation for things like roads built for the project or the acres used for substations and battery storage.  
Generation Phase: Getting paid for solar energy 
The generation phase begins once construction is complete. Solar power is generated, and landowners are paid according to the contracted rate and payment method. These earnings may be paid on a per acre basis, based on generation capacity, calculated through royalties – or a combination of these.  
Rumley added that generation payment rates vary greatly, and like the option payment, the amount depends on region and location. From his experience, contracts here in the Midsouth can range from $400 to $1,600 per acre.  
For royalty payments, landowners typically receive a flat, fixed payment and a small royalty of 2 to 4%. In this case, the contract should clearly state if royalties are based on gross or net proceeds. 
Keep in mind, these leases can last 25 to 50 years. Most solar panels are projected to have an economically viable lifespan of 25 years. Panel replacement and lease extension is left for the developer to decide.  
Additionally, Rumley insisted that a payment escalation clause is good practice. This establishes rate adjustments over the course of time and takes into consideration any future system updates with new technology or more efficient panels. 
"What may be a good rate today might not be such a good rate in 2050. So, think about that on the frontend," he encouraged. 
Decommissioning Phase: Solar project cleanup 
The final phase of the solar project is decommissioning. This involves cleanup, and careful attention should be paid to the decommissioning clause and who is responsible. The contract should also clearly state what will be removed during cleanup, from the panels and frames to the copper wiring and storage systems.  
"A lot of these contracts are silent about who is responsible for decommissioning. You've got to be careful here. Is the developer going to clean up the premises or just strip everything of economic value and leave your landowner with the remnants that are most expensive to remove?" 
Furthermore, he discussed payments during this phase. He said, "Personally, I would like to see the developer continue to pay the generation phase rate until everything is cleaned up. I want an incentive to make sure they clean up the property for my client so they can get back out there and start farming again."  
For more information, see the first part of this series, Solar leases, Part 1: What should you consider before signing a lease? And stay tuned for the final article that will cover points to consider during contract negotiation.
Subscribe to receive top agriculture news
Be informed daily with these free e-newsletters
You May Also Like
---