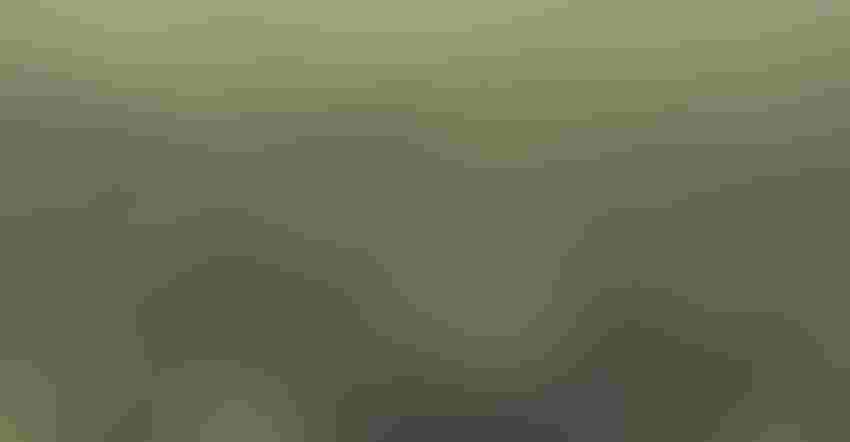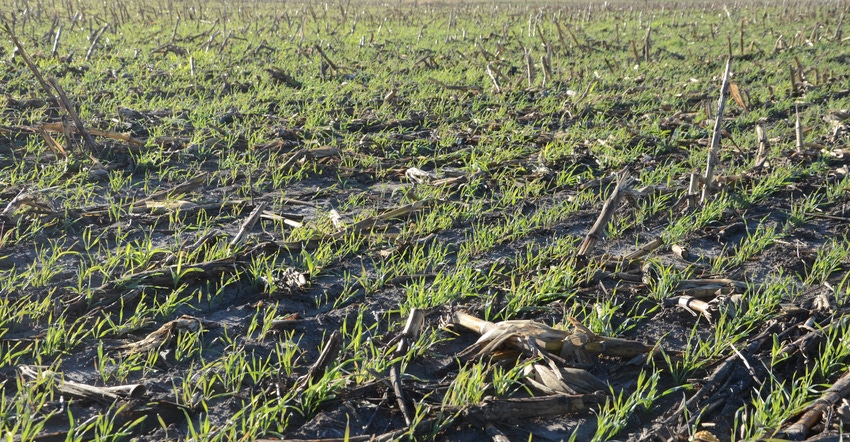 RAMPING UP: Practices like cover crops and no-till have climate-smart value, but scaling up these approaches requires a better handle on the value for farmers. Many of these practices cannot simply be applied across a wide geography.
Willie Vogt
Scaling up climate-smart agriculture practices across complex landscapes and diverse ecosystems can be challenging. The traditional approach used by many scientists in agriculture and natural systems is narrowly focused on a set of one-dimensional questions sometimes fundamentally deficient in addressing the complexity of landscapes, interactions between human-driven effects and landscapes, and the practical experiences of people working the land.
The disconnect between some agriculture research and farmers' practical experience may stem from the assumption that research findings on a small scale can be applicable on a large scale across landscapes. Or that research findings can be generalized across the landscape by applying conservation practices to solve the agroecosystems' challenges.
This approach is used in advancing regenerative practices, such as no-till, cover crops, etc., across a wide range of landscapes and production systems. A good example of such approach is how potential carbon sequestration is determined, using the assumption that extrapolation works across complex landscapes by using models alone to assess soil carbon change for the soil's top 30 cm.
The problem with such an approach is overlooking significant facts:
Carbon change within the soil profile is highly driven by the root system, where a significant amount of carbon is allocated within the root system depth exceeding 30 cm.

The importance of in-field measurements to validate models' accuracy or ground truth results is often ignored, given the soil heterogeneity and spatial variability.
A good example is the variability of soil carbon content across different landscapes, where soil carbon is influenced by soil formation factors significantly different across complex regions. Soils under a prairie system, for example, where a deep root system, in addition to climate conditions, led to the most carbon-rich soils, such as Mollisols in the Midwest; as compared to other regions with different climate and soil formation factors, such as arid or semiarid regions.
Research ideas and the development of a set of management practices to address production and environmental concerns must not ignore these factors: the practical experience of farmers, and the feasibility of implementation on a large scale that can lead to real adoption by farmers and land managers.
Getting into focus
The current advancements in soil health research and development of soil health metrics in support of regenerative agriculture practices adoption need focus — and practical approaches — that resonate with the end-users, "farmers." Soil health's main principles are to improve the capacity of soil to support healthy plant production, improve soil resiliency and advance ecosystem services. Having said that, the parameters used to measure soil health in the field can be head-spinning for the average farmer to understand and use, where a laundry list of measurements are imposed to evaluate the soil health.
These measurements have value in validating cause and effect for understanding the fundamental process, but for the practical use at the field and farm level, they need to be simplified. We need to focus our energy on the practical aspects of soil health measurements that can be responsive in the short term to management, be cost-effective, and show a quick return of results.
These are essential elements in approaching the scale-up of climate-smart agriculture practices that can be implemented across a wide range of complex landscapes to achieve meaningful outcomes in addressing climate change challenges and increasing system sustainability.
The adoption of practical approaches that dovetails with farmers' and land managers' experiences in managing complex agriculture systems can lead to the ultimate goal of mitigating climate change, enhancing productivity and increasing soil resiliency. There has to be a strong recognition of the link between sustainability, economic return and climate variability through implementation of climate-smart agriculture practices.
To do so, in addition to the technical tools and research findings, a strong outreach and training effort on the farm level must be implemented, where farmers are central to this training.
Once local capacity is built and becomes part of the farmers' experience that is shaped by science and practical experience, the impact can be significant and transformative. The science is clear on the value and effectiveness of climate-smart agriculture practices. The challenge is how we simplify them to be practical, acceptable, and adoptable by farmers.
Al-Kaisi is a professor emeritus of soil physics (soil management and the environment) at the Department of Agronomy, Iowa State University, Ames.
About the Author(s)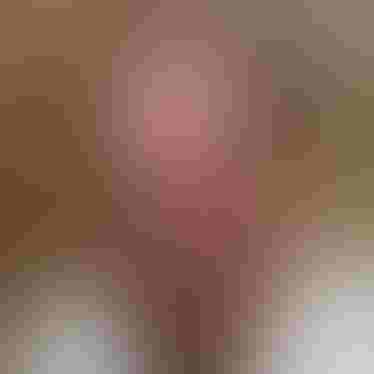 professor emeritus in agronomy, Iowa State University
Mahdi Al-Kaisi is a professor emeritus of soil physics (soil management and environment) in the Department of Agronomy at Iowa State University, Ames. His research focuses on the effects of cropping and tillage systems, crop residue management, cover crops and nitrogen application on soil health, soil carbon dynamics, carbon sequestration, greenhouse gas emissions and other ecosystem services. He is a fellow of the American Society of Agronomy, the Soil Science Society of America, and the Soil and Water Conservation Society.
Subscribe to receive top agriculture news
Be informed daily with these free e-newsletters
You May Also Like
---