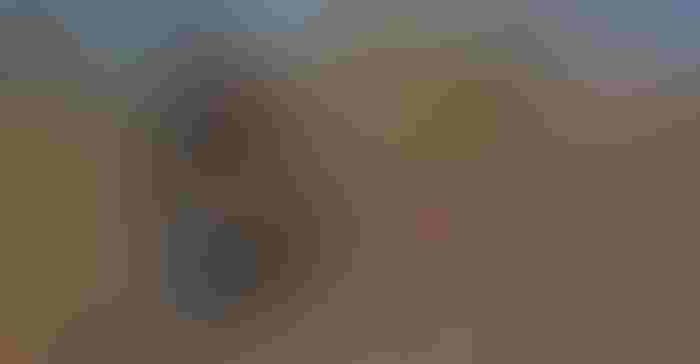 Noreen Thomas has long been a woman on a mission.
Growing up in Montana and North Dakota with access to fresh foods grown on the farm — particularly fresh apples grown in her grandfather's orchards — made impactful memories for her. Raising and harvesting the family's own foods. Caring for the land. Working alongside family.
"We had food that tasted the best and didn't know it at the time," she says. "We had homemade bread and wished we had store-bought." She considered her grandfather's apples the best-tasting — a treat to eat fresh or dried — throughout the year.
"We ate them in winter, rather than candy — oh, the flavor!" she recalls. "Nothing tasted better."
Taste was one attribute she remembers with simple, wholesome foods. The other? That simple, fresh, nutrient-dense foods are the healthiest for everyone. And that everyone can play a role in the food production while caring for and honoring natural resources.
For more than two decades, Thomas, who is co-owner of Doubting Thomas Farms with her husband, Lee, has been a lifelong advocate for agricultural education. They have hosted more than 8,000 visitors on their 1,200-acre, sixth-generation certified organic farm near Moorhead, Minn., where they grow wheat, soybeans, oats, barley and food-grade alfalfa grass. Recently, daughter-in-law Melany, married to their son Evan, joined the operation and helps with raising malting oats and barley for use by local craft breweries and for food.
On-farm tours sometimes often allow youth and adults the chance to plant, harvest, feed animals or cook. Through adult community education classes, Thomas has taught how to plant asparagus and apple trees. She has worked on research, producing and marketing whole grains and rolled oats raised on their farm, and launching an online food store at the beginning of the pandemic in March 2020.
For the last five years, Doubting Thomas Farms has been the Clay County site for recycling and composting pumpkins. The Take Jack Back project has generated tons of enriching compost used on the farm and in community gardens. In a partnership with several shelters, the farm provides compost for raised garden beds, where homeless youth can grow produce. And local 4-H youth have been involved, too. They analyze the compost pile for nutrient composition and learn about pumpkin microbiology.
"Everyone wins with community gardens," Thomas notes.
Inclusive education
For Thomas, "community" encompasses more than geography. It reaches and includes cultural and social aspects, too. She has been entrusted to grow and store heirloom seed, such as Seneca corn, that came from the White Earth Reservation for Native Harvest.
"I usually have seed in my pocket," she says. "I can't let them go. I feel the need to take care of them."
She has partnered with Native American women and planted corn on her farm. They later harvest it, tightly braiding the leaves and storing it up to keep out rodents. Helping to advocate for female farmers and teach new farmers is one component of her efforts as an outreach coordinator for Renewing the Countryside, a regional nonprofit that supports rural communities.
"I want to help farmers coming back, especially women," she says. Her involvement in a soil sister group helps do that, too.
Thomas also has developed learning tools for New Americans and underserved populations, including visual learners and children and adults with physical and learning disabilities. Through nonprofit The Gifted Learning Project, Thomas helped start a seed company where special needs students hand-package vegetable and flower seeds. The program helps prepare students for living independently and getting a job.
"All of us are volunteers and are very passionate about providing this opportunity for those that may not be able to even realize what is opening up for them," she says. The long-term goal is to get land and a building in the Kansas City area for the project.
"Amazing things, almost magical, are happening to encourage us," she adds.
Closer to home, she works with the local Kiwanis and Rotary organizations to provide summer programs for youth on Doubting Thomas Farms.
Ongoing motivation, research
Thomas continues to look for ways to farm that improve soil health. She and her husband keep a small test plot on the farm and work with USDA and the University of Minnesota to evaluate potential perennial crops for their region, such as perennial flax and sunflower varieties. A sunflower patch, just finishing its third year, has been harvested and used to make oil and sunflower tofu.
Thomas was awarded a fellowship last year through the Initiative Foundation in Minnesota and West Central Initiative to develop a bio-digestion system on a Fargo, M.D., business campus that will turn food waste into fertilizer. The goal is to reclaim 40 tons of food waste per year and turn it into fertilizer for crops. Another 100,000 tons of food scraps will be composted from animal waste.
The myriad projects and countless volunteer-hours involving Thomas is impressive. Yet when someone has passion for sharing learning and life, the giving is energizing.
"I want to make an impact, I really do," Thomas says. "I'm motivated very deeply to be the mentor I wish I would have had."
About the Author(s) Paula Mohr has been editor of The Farmer since 2004. She enjoys covering a wide range of topics that are of interest to Minnesota producers.
Subscribe to receive top agriculture news
Be informed daily with these free e-newsletters
You May Also Like
---