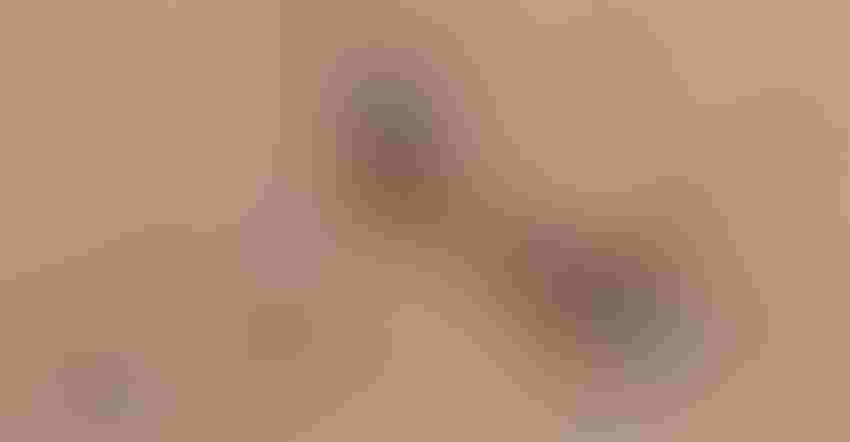 CHICKEN FIGHT: Kansas Livestock Association members gathered for their annual meeting Dec. 2, in Wichita, Kan. Top of mind for many was the recent U.S. Fish and Wildlife Service ruling putting the lesser prairie chicken on the "threatened" list under the Endangered Species Act, and needing a third-party approved grazing plan despite the drought.
Wirestock/Getty images
Ranchers and environmentalists are about to face off, yet again, over the lesser prairie chicken.
The U.S. Fish and Wildlife Service announced Nov. 17 it will list two distinct population segments (DPS) of the lesser prairie chicken under the Endangered Species Act. According to its release, the southern DPS of the lesser prairie chicken is being listed as "endangered." The northern DPS of the lesser prairie chicken is being listed as "threatened." USFWS is also finalizing a section 4(d) rule designed to conserve the northern DPS of the lesser prairie chicken while allowing greater flexibility for landowners and land managers.
"The lesser prairie chicken's decline is a sign our native grasslands and prairies are in peril. These habitats support a diversity of wildlife and are valued for water quality, climate resilience, grazing, hunting and recreation," said Amy Lueders, USFWS southwest regional director, in a news release. "The service continues to work with stakeholders to develop voluntary conservation agreements that will protect the lesser prairie chicken and the native grasslands on which it depends, while assuring that oil and gas and renewable energy development, ranching, agriculture and other activities continue."
Environmental barometer tells story
While historical estimates suggest lesser prairie chickens once numbered in the hundreds of thousands — or even millions — across nearly 100 million acres, populations have declined drastically due to habitat loss and fragmentation, according to USFWS. Lesser prairie chicken habitat has diminished across its historical range by about 90%. Aerial survey results from 2012 through 2022 estimate a five-year average lesser prairie chicken population of 32,210 across the five-state region.
"The southern DPS encompasses lesser prairie chicken populations in eastern New Mexico and across the southwest Texas Panhandle," according to the release. "Habitat in this DPS is comprised largely of shinnery oak prairie. The northern DPS encompasses lesser prairie chicken populations in southeastern Colorado, south central to western Kansas, western Oklahoma, and the northeast Texas Panhandle. Habitat in this DPS includes short-grass, mixed-grass, and sand sagebrush ecoregions."
USFWS works to allow sustainable grazing
The USFWS has worked, and will continue to work, with partners and landowners to promote sustainable grazing practices. "The 4(d) rule for the northern DPS provides that farmers can continue their routine agriculture activities on existing cultivated land," according to the USFWS release. "Lastly, the 4(d) rule also provides an exception for implementation of prescribed burning for grassland management."
As part of the 4(d) rule for the northern DPS, there is an exception for producers who are following a prescribed grazing plan developed by a qualified party that has been approved by USFWS, according to its release.
It's also working with the Natural Resources Conservation Service to provide landowners with technical and financial assistance to implement land management tools and techniques under the Working Lands for Wildlife Framework.
According to USFWS, voluntary conservation efforts have helped conserve key habitat for the birds, but they aren't yet enough to offset the threats and reverse the trends of habitat loss.
Opposition from NCBA, Public Lands Council
The National Cattlemen's Beef Association and the Public Lands Council announced their opposition to the USFWS final rule to list the lesser prairie chicken under the Endangered Species Act.
"Over and over, the science has proven that healthy, diverse rangelands — the exact kind of landscape maintained by livestock grazing — are where the lesser prairie chicken thrives. Cattle ranchers' efforts to conserve these acres are absolutely critical to the survival of the species," said Kaitlynn Glover, NCBA executive director of natural resources and Public Lands Council executive director, in a press release. "We are deeply disappointed by the Fish and Wildlife Service's decision to impose redundant bureaucracy and punitive restrictions on the very same people that we have to thank for the lesser prairie chicken's continued existence on the range."
NCBA objects to the appointment of private third parties as grazing authorities in the range of the lesser prairie chicken. These could include environmental activist groups. And USFWS has stipulated that to qualify for legal protection under the 4(d) rule in the northern DPS, producers must follow a grazing management plan that's "obtained arbitrary approval from a yet-to-be-named, FWS-approved third party." By contrast, other agricultural practices that are listed as key factors in the USFWS decision are granted far more flexibility, they say.
"Designing a third-party verification system to empower distant bureaucrats over land managers and ranchers with decades of experience, with parameters that blatantly prioritize political objectives over sound science, effectively ensures that the only use of the 4(d) rule will be to obstruct grazing activities," NCBA contends.
National Cattlemen's Beef Association and the U.S. Fish and Wildlife Service contributed to this article.
About the Author(s)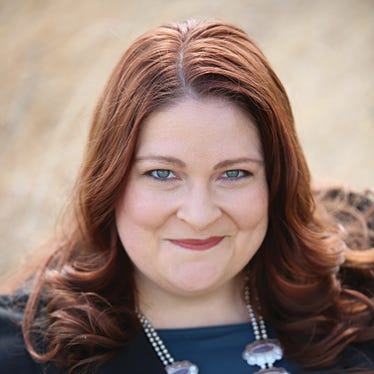 Through all her travels, Jennifer M. Latzke knows that there is no place like Kansas.
Jennifer grew up on her family's multigenerational registered Angus seedstock ranch and diversified farm just north of Woodbine, Kan., about 30 minutes south of Junction City on the edge of the Kansas Flint Hills. Rock Springs Ranch State 4-H Center was in her family's backyard.
While at Kansas State University, Jennifer was a member of the Sigma Kappa Sorority and a national officer for the Agricultural Communicators of Tomorrow. She graduated in May 2000 with a bachelor's degree in agricultural communications and a minor in animal science. In August 2000 Jennifer started her 20-year agricultural writing career in Dodge City, Kan., on the far southwest corner of the state.
She's traveled across the U.S. writing on wheat, sorghum, corn, cotton, dairy and beef stories as well as breaking news and policy at the local, state and national levels. Latzke has traveled across Mexico and South America with the U.S. Wheat Associates and toured Vietnam as a member of KARL Class X. She's traveled to Argentina as one of 10 IFAJ-Alltech Young Leaders in Agricultural Journalism. And she was part of a delegation of AAEA: The Ag Communicators Network members invited to Cuba.
Jennifer's an award-winning writer, columnist, and podcaster, recognized by the Kansas Professional Communicators, Kansas Press Association, the National Federation of Presswomen, Livestock Publications Council, and AAEA. In 2019, Jennifer reached the pinnacle of achievements, earning the title of "Writer of Merit" from AAEA.
Trips and accolades are lovely, but Jennifer says she is happiest on the road talking to farmers and ranchers and gathering stories and photos to share with readers.
"It's an honor and a great responsibility to be able to tell someone's story and bring them recognition for their work on the land," Jennifer says. "But my role is also evolving to help our more urban neighbors understand the issues our Kansas farmers face in bringing the food and fiber to their store shelves."
She spends her time gardening, crafting, watching K-State football, and cheering on her nephews and niece in their 4-H projects. She can be found on Twitter at @Latzke.
Subscribe to receive top agriculture news
Be informed daily with these free e-newsletters
You May Also Like
---