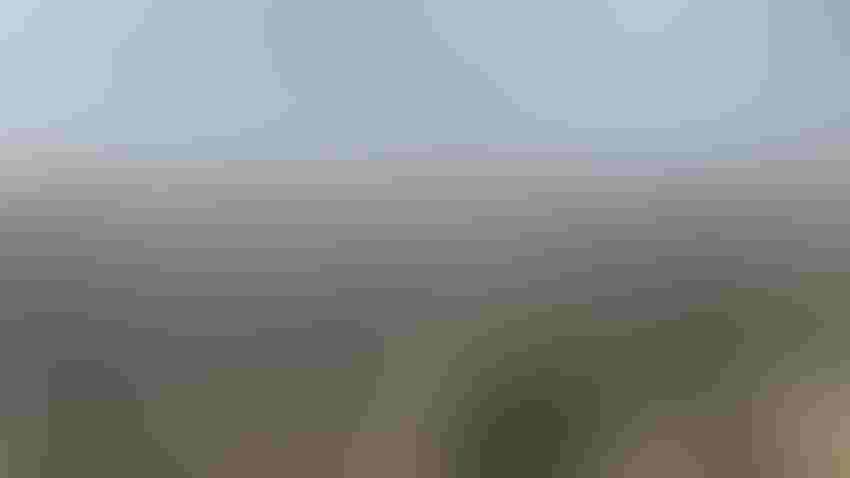 Drought conditions in the Klamath Basin in recent years had bird advocates worried about the potential of an avian botulism outbreak this summer.
Ducks Unlimited
A wildlife group is lauding a water district in the Klamath Basin straddling the Oregon-California state line for an innovative approach this year that benefitted bird habitat while boosting the groundwater table and still providing water to farmers.
The Tulelake Irrigation District's strategy reduced the district's overall water use while still supplying farmers through the growing season, the conservation group Ducks Unlimited reports. As a result, the Tule Lake subbasin's shallow aquifer has climbed several feet, making it easier to flood wetlands in the months to come.
There's a chance this fall and winter that the 9,000-acre Sump 1A, the largest wetland unit on the Tule Lake floodplain, will flood again after being dry since 2020, Ducks Unlimited observes.
"The district's ongoing efforts to manage a severely limited water supply in innovative and creative ways – and at a substantial cost to the district – fended off a lethal botulism outbreak that would have devastated local birds," said Jeff McCreary, director of Ducks Unlimited's Western region.
Conservationists want a deeper pool of water to protect birds from avian botulism, which naturally occurs on the landscape in the Intermountain West and is worsened by hot temperatures, low water levels, alkaline soils and concentrated numbers of waterfowl, McCreary has said.
Working with farmers
The project is part of a larger effort by Ducks Unlimited to work with farmers and ranchers in the basin to improve water management for waterfowl-friendly agriculture and wildlife refuges, maximize the use of existing water supplies, and find creative ways to use irrigation return flows on the wildlife refuges, he has said.
The region in 2021 won a $3.8 million grant from the Natural Resources Conservation Service to implement conservation efforts that provide temporary habitat for migrating waterfowl on working agricultural land. Of wetlands that attract birds in the region, 74% are on private farmland, and more than 6 million birds rely on these working wet meadows for migration and reproduction each year.
The grant funds provide a financial incentive for landowners and agricultural producers to meet critical habitat requirements, providing short-term relief for birds, conservationists said. The efforts include flooding farm fields in winter months to improve habitat.
After several years of drought, wetland and waterbirds advocates feared a botulism outbreak this summer would kill thousands of waterfowl and other birds on the Tule Lake National Wildlife Refuge on the California side of the basin.
The Klamath Irrigation Project's allocation this year was drastically reduced even though the basin received an above-average snowpack by early spring, DU officials noted. The refuge received only enough water to partially flood one drainage pond, or sump, but the district worked through the summer to keep water circulating in and out of the sump to prevent waterfowl deaths.
The efforts have maintained a needed spirit of collaboration in the basin, where water shortages in recent years have renewed decades-old tensions among growers, Native American tribes, environmentalists and downstream fishing interests vying for limited supplies.
Subscribe to receive top agriculture news
Be informed daily with these free e-newsletters
You May Also Like
---