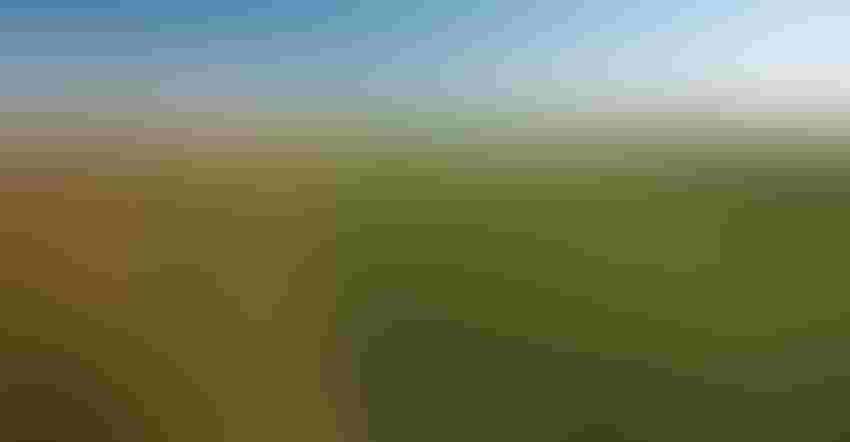 STEWARDSHIP: Each year at the Iowa State Fair, farm families are recognized for exceptional efforts to protect the environment.
A total of 53 Iowa farm families will be recognized for their dedication to environmental stewardship during a ceremony at the 2019 Iowa State Fair. The Iowa Farm Environmental Leader Award acknowledges farmers who take voluntary action to improve or protect the environment and Iowa's natural resources.
Iowa Gov. Kim Reynolds, Lt. Gov. Adam Gregg, Secretary of Ag Mike Naig and Iowa Department of Natural Resources Director Kayla Lyon will recognize 53 farm families for their stewardship at a 10 a.m. ceremony Aug. 14 in the Penningroth Media Center in the Iowa State Fair cattle barn.
"These farm families use scientifically proven practices, like cover crops, wetlands, bioreactors and saturated buffers, which support the goals of the Iowa Nutrient Reduction Strategy," Naig says. "The award recipients recognize that the benefits of soil and water conservation practices extend beyond their fields to the residents downstream."
Over 500 families honored since 2012
The winners are chosen by a committee representing both conservation and agricultural groups. Since the creation of the Farm Environmental Leader Award in 2012, more than 500 Iowa farm families have been recognized. A list of previous recipients is at IDALS' website. Award winners for 2019 will also be listed.
The Iowa Department of Ag and Land Stewardship serves rural and urban residents of the state. Through its 12 different bureaus, IDALS ensures animal health, food safety and consumer protection. It also promotes soil conservation and water quality to preserve the land for the next generation. Learn more at iowaagriculture.gov.
Century, Heritage Farm awards
Also, at this year's Iowa State Fair, 485 Iowa farm families will be honored with Century or Heritage Farm designations. The program celebrates farms that have been owned by the same families for 100 and 150 years, respectively.  
The Century Farm program began in 1976 as part of the Nation's Bicentennial Celebration. This year 332 Century Farms and 153 Heritage Farms will be recognized. A full list of families receiving Century and Heritage Farm designations at the 2019 Iowa State Fair can be seen for Century farms and Heritage farms at the Iowa State Fair website. The awards will be presented Aug. 15 beginning at 8 a.m. in the Iowa State Fair Livestock Pavilion and will run throughout the day.
To date, more than 20,060 Century Farms and 1,360 Heritage Farms have been recognized across Iowa. Find more information, visit iowaagriculture.gov.
Subscribe to receive top agriculture news
Be informed daily with these free e-newsletters
You May Also Like
---