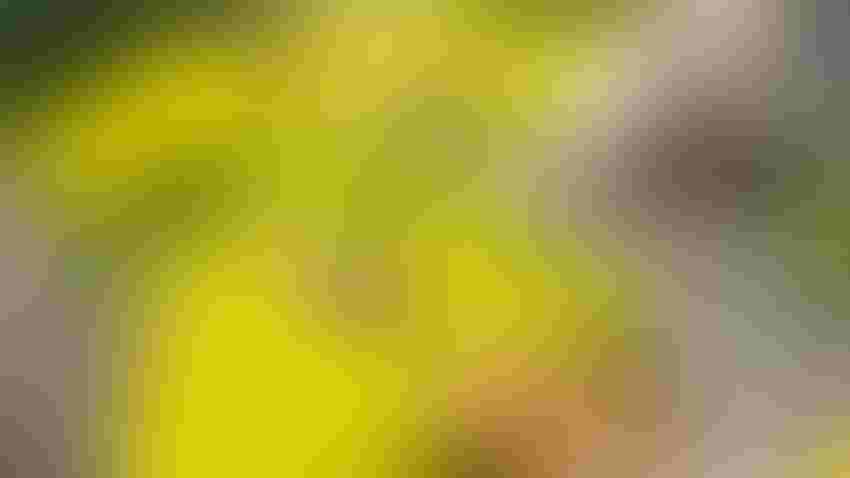 WATER WISE: Hays, Kan., residents are meeting the challenges of water conservation by working with Kansas State University Research and Extension to learn about techniques they can use to reduce their water usage. For example, planting drought-tolerant landscaping reduces water used by homeowners.
yanikap/Getty images
by Pat Melgares
Two water officials in Hays, Kan., say that policies put in place in the 1990s are still paying dividends for a city that is often seen as a model for water use efficiency.
Holly Dickman, a water conservation specialist with the city of Hays, said the nearly three-decade-old water policies are important because Ellis County relies on groundwater mostly from alluvial (shallow) aquifers around the Smoky Hill River and Big Creek, which flow near the city. 
"So, you can imagine that if it doesn't rain, those rivers and creeks aren't running quite as much as they would be, and so our well levels can decline," she said. "The city relies on those water sources for drinking water and more, so you get a little concerned when there's no rainfall, and the well levels begin to fall." 
Dickman said drought conditions in the 1990s forced the city's leaders to adopt several water conservation strategies to preserve what water was available. 
"One of the biggest [policies] was the adoption of ordinances that prohibited water waste," such as watering landscapes in the middle of the day, Dickman said. "The Hays Police Department actually gives tickets for those who are wasting or misusing water."
Residents who were high-volume users also saw that reflected in their water bill. "Some other things that occurred was that there was a big push for efficient fixtures, such as low-flow showerheads, high-efficiency washing machines and more," Dickman said. 
"From that time forward, there has been more of an effort to educate the public on those things that help to conserve water," she said. 
Water education
Dickman and Kansas State University Research and Extension watershed specialist Stacie Minson have formed something of a team in helping to educate schoolchildren, residents and many others on the best practices for water conservation and quality. 
"We have a watershed plan," said Minson, whose responsibilities cover the Kanopolis Lake-Big Creek-Middle Smoky Hill River watersheds — an area that spans nearly 2,400 square miles. "One of the projects we promote is the use of rain barrels, which has a water conservation benefit, but it's also capturing water from roofs so that it's not running down parking lots or down curbs," carrying contaminants to nearby waterways.
"In that way, we're protecting water quality," she said.
Minson said other educational efforts focus on picking up pet waste, reducing soil fertilizer, conducting a soil test on gardens, converting native vegetation to buffalograss, xeriscaping (using native vegetation instead of rocks), and more. 
"Our strategy is to put the dynamics together on the urban side so that we can let the agriculture community know that we're doing our part to conserve and protect water," Minson said. "The education we do is applicable across the watershed and, ultimately, across the state."
Dickman and Minson recently talked about their success on a recent episode of "Agriculture Today," a podcast that airs weekdays from K-State. The podcast is available online.
Dickman also posts links to water resources on the City of Hays website, watersmarthays.com. Minson's website mykansaswatershed.com, outlines numerous resources for urban and rural residents. 
"We're here to answer questions, whether it's horticulture, agriculture, family and consumer sciences and more," Minson said. "All of those areas go hand in hand, so we want people to know that there are people to help them get the right plant in the right place, protect water supplies, and conserve water. Because there's definitely a need." 
Melgares is a writer for K-State Research and Extension.
Source: Kansas State University Research and Extension News Service
Subscribe to receive top agriculture news
Be informed daily with these free e-newsletters
You May Also Like
---