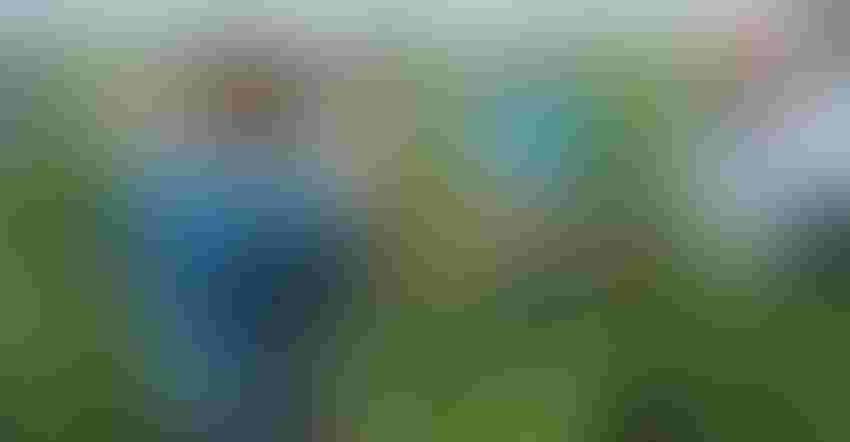 PULLING DATA: Tom Krause, Brunswick, shared some of his field data used in nitrogen and irrigation management with tour participants at a Bazile Groundwater Management Area project farm tour held last summer.
Numbers tell the story. The Bazile Groundwater Management Area project covers 756 square miles in 21 townships over three counties and 10 communities in four natural resource districts. This area in northeast Nebraska has experienced a steady rise in nitrate groundwater levels since the 1980s. More than 7,000 people live in this area of Knox, Pierce and Antelope counties, and the rising nitrates have impacted municipal and private household wells, due to high nitrate concentrations.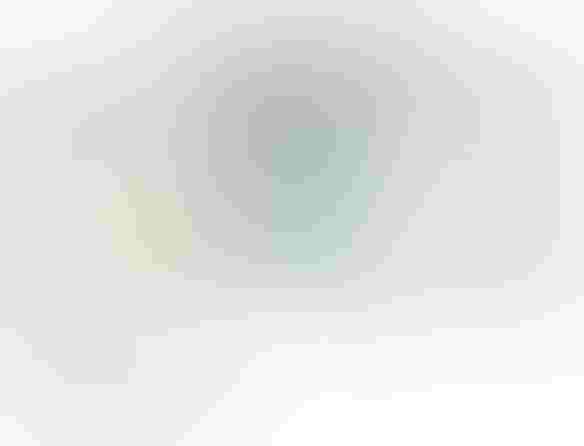 While nonpoint source pollution like this is difficult to nail down, researchers believe use of nitrogen fertilizer in cropping systems and fertilization of urban lawns have contributed to the problem. This complex issue has not gone unnoticed. Bazile GWMA was notified that it was the first project in the nation to be granted funding from the U.S. Environmental Protection Agency under Title 319 funding, usually reserved for surface water quality programs. This move opens up $186,000 to producers in the Bazile region to help with cost-share funding of approved practices in the most sensitive portions of the identified region.
The money is marked for best management practice cost-shares in the Tier 1 and Tier 2 areas, representing parts of the GWMA with the closest approximated time of travel for nitrates to local towns and villages. "These municipalities and surrounding areas provide drinking water to approximately 87% of the residents in the area, so their protection was prioritized to expedite the reduction of groundwater nitrates for as many residents as possible as fast as possible," says Bazile GWMA project coordinator, Tanner Jenkins. "The funding is a great asset to our project, as it will hopefully allow farmers to continue to innovate and try new practices on their operations that will benefit the residents of the area even in a tough farming economy where money is tight."
Practices like planting cover crops or use of nitrification inhibitors are some of the innovations that show particular promise. "We are looking forward to seeing more extensive use of cover crops in diverse mixes to help boost soil health, which has a number of benefits, such as higher soil organic matter and more active soil microbiology, reducing the amount of nitrogen needed to be applied in the field," Jenkins explains. "Cover crops also have the ability to bring nitrates back to the surface, which allows the nitrates to be used by a cash crop rather than leaching."
He says that nitrification inhibitors allow nitrogen fertilizers to time-release in the soil, preventing a strong rain event from causing excessive leaching of nitrates out of the root zone. "Soil moisture meters are a great practice as well, to help producers only apply water when the soil can hold the water and avoid leaching of nitrates," Jenkins says.
In Tier 1 and Tier 2 locations, specific practices are eligible for up to 90% cost-share if the contract is approved by the Natural Resources Conservation Service and falls into the parameters of the project cost-share guidelines. These would include nutrient management practices like soil sampling, crop tissue sampling, variable-rate fertilizer application and nitrification inhibitors. Irrigation water management is also eligible, including soil moisture sensors and irrigation scheduling, for instance. Other practices eligible for cost share in this program are irrigation water well sampling, water well flowmeters, cover crops and no-till farming practices. "For this year, we are encouraging interested producers in those portions of our project area to submit an eligible contract on eligible land to NRCS for review," Jenkins says.
NRD districts involved in this project include Upper Elkhorn, Lower Elkhorn, Lewis and Clark, and Lower Niobrara.
If you are farming in the Bazile GWMA, follow Bazile Groundwater Management Area on Facebook. You can also contact your local NRCS office or call Jenkins at the Upper Elkhorn NRD office at 402-336-3867.
About the Author(s)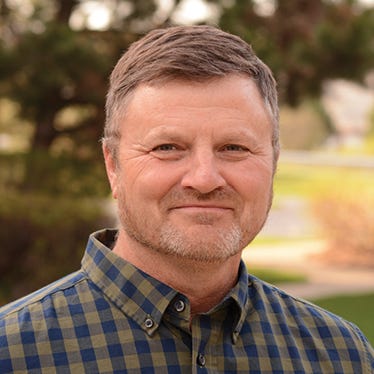 Curt Arens began writing about Nebraska's farm families when he was in high school. Before joining Farm Progress as a field editor in April 2010, he had worked as a freelance farm writer for 27 years, first for newspapers and then for farm magazines, including Nebraska Farmer.
His real full-time career, however, during that same period was farming his family's fourth generation land in northeast Nebraska. He also operated his Christmas tree farm and grew black oil sunflowers for wild birdseed. Curt continues to raise corn, soybeans and alfalfa and runs a cow-calf herd.
Curt and his wife Donna have four children, Lauren, Taylor, Zachary and Benjamin. They are active in their church and St. Rose School in Crofton, where Donna teaches and their children attend classes.
Previously, the 1986 University of Nebraska animal science graduate wrote a weekly rural life column, developed a farm radio program and wrote books about farm direct marketing and farmers markets. He received media honors from the Nebraska Forest Service, Center for Rural Affairs and Northeast Nebraska Experimental Farm Association.
He wrote about the spiritual side of farming in his 2008 book, "Down to Earth: Celebrating a Blessed Life on the Land," garnering a Catholic Press Association award.
Subscribe to receive top agriculture news
Be informed daily with these free e-newsletters
You May Also Like
---