Chip Blalock, far left, Sunbelt Ag Expo executive director, and Ron Carroll, far right, vice President Smokeless Marketing at Swisher International, Inc., present Virginia farmers Michael and Wanda McDowell the check for winning the 2019 Swisher Sweets/ Sunbelt Expo Southeastern Farmer of the Year, Oct. 15 in Moultrie, Ga.
Ron Smith
One of the most informative things an ag journalist can do is sit, unobtrusively, in the midst of successful farmers and listen.
Several of us had that opportunity during a roundtable discussion with the 10 state finalists for the Swisher Sweet Southeast Farmer of the Year award, presented annually to a deserving farmer at the Sunbelt Ag Expo in Moultrie, Ga.
Willie Vogt, Farm Progress editorial director, moderated the panel discussion; Brad Haire, Farm Press/Farm Progress senior content director, and I were also in the room. A stipulation, an important one, is that we, the journalists, listen with the understanding that, as Willie promised, "What's said in this room stays in this room." That rule gives the farmers free rein to express their feelings and talk about practices and frustrations without fear of being misunderstood or misquoted.
It's good for us. We learn a lot about how some of the most successful farmers in the region produce food, fiber, and for some, poinsettias and Christmas trees. It's up to us to follow up with these farmers and arrange to do interviews later, if they are willing. I got some contact information.
With that in mind, I will not quote any individuals or write specifics about what they discussed. But it is interesting to contemplate who they are and how they got here.
Related:Sunbelt Expo: A little behind the scenes and on the grounds
They make up a diverse group — cattle, grains, ornamental plants, fruit and vegetables, timber, and Christmas trees. Farm size varies widely. Age does, too. The youngest is 52, the oldest 80.
They also have much in common — faith in God, a strong work ethic and confidence that they will succeed, despite the obstacles. That they were gathered in this room is testament to their success.
Perseverance is part of their DNA. They've survived droughts, floods, and hurricanes. They've weathered the storms of government policy and public misunderstanding.
In spite of five years of depressed commodity prices, weather disasters and rising production costs, they remain optimistic.
They live sustainability; they invented it. A shared desire is that their children will return to a better farm, work alongside them and create an opportunity for their children.
I've been meeting, interviewing and writing about farmers for long enough that I need few reminders of how good Southern farmers are at what they do. I've witnessed it for more than 40 years. But sitting in a room with these farmers from Alabama, Arkansas, Florida, Georgia, Kentucky, Mississippi, North Carolina, South Carolina, Tennessee and Virginia, along with a few former winners and some key supporters, and listening to them explain their operations does remind me that helping to tell their stories continues to be a rare privilege.
These farmers represent the best, not just the best of the Southeast, not just the best of agriculture but the best of America.
About the Author(s)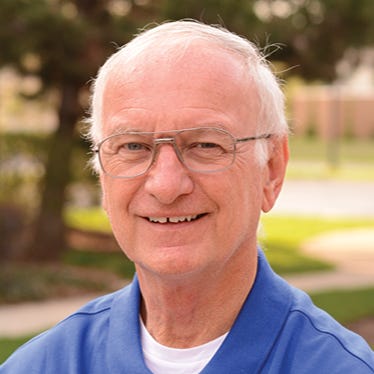 Ron Smith has spent more than 30 years covering Sunbelt agriculture. Ron began his career in agricultural journalism as an Experiment Station and Extension editor at Clemson University, where he earned a Masters Degree in English in 1975. He served as associate editor for Southeast Farm Press from 1978 through 1989. In 1990, Smith helped launch Southern Turf Management Magazine and served as editor. He also helped launch two other regional Turf and Landscape publications and launched and edited Florida Grove and Vegetable Management for the Farm Press Group. Within two years of launch, the turf magazines were well-respected, award-winning publications. Ron has received numerous awards for writing and photography in both agriculture and landscape journalism. He is past president of The Turf and Ornamental Communicators Association and was chosen as the first media representative to the University of Georgia College of Agriculture Advisory Board. He was named Communicator of the Year for the Metropolitan Atlanta Agricultural Communicators Association. Smith also worked in public relations, specializing in media relations for agricultural companies. Ron lives with his wife Pat in Denton, Texas. They have two grown children, Stacey and Nick, and two grandsons, Aaron and Hunter.
Subscribe to receive top agriculture news
Be informed daily with these free e-newsletters
You May Also Like
---