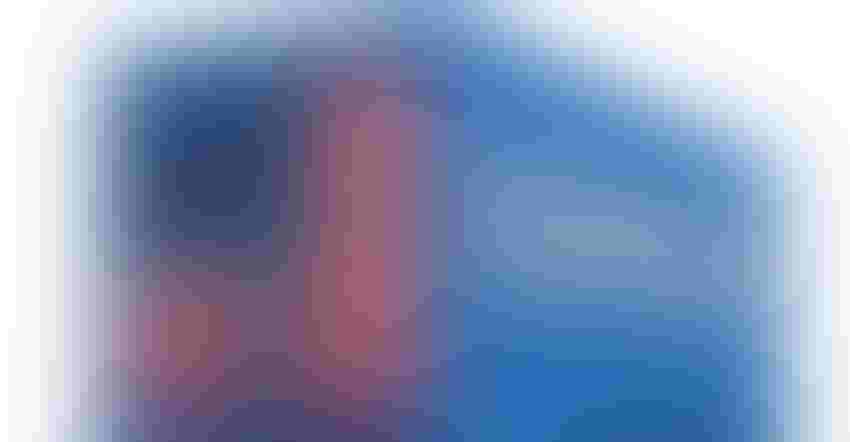 Waldemarus_iStock_Thinkstock
According to the U.S. Agricultural Export Development Council, a new study confirms USDA-Foreign Agricultural Service export market development programs boosted ag exports by an average of $9.6 billion annually from 1977 to 2019, representing 13.7% of total ag export value, and returning $24.50 in additional net export revenue for every dollar spent on export promotion.
The study was commissioned by the U.S. Grains Council on behalf of members of the U.S. Agricultural Export Development Council to evaluate USDA's Market Access Program and Foreign Market Development program. MAP and FMD, which are authorized by the farm bill, are vital to providing opportunities to develop or grow demand for U.S. products in foreign markets.
Ryan LeGrand, USGC and CEO, says USGC was glad to lead in this effort to demonstrate the long-term impact of the market export programs. "We know from our history that our work helps, as our mission says, improve lives. This study helps us put numbers to those outcomes for our organization and our whole sector within the agriculture industry," he says.
Developed by IHS Markit in cooperation with Dr. Gary Williams and Dr. Oral Capps at Texas A&M University, both experts on evaluating the economic performance of trade promotion programs, the study updated a 2016 edition also evaluating MAP and FMD, which are currently authorized by the 2018 Farm Bill. The new study also took a first look at the impact of investments through the Agricultural Trade Promotion (ATP) program.
"Our work indicated that MAP and FMD have accounted for 13.7%, or almost $648 billion, of all the revenue generated by U.S. agricultural exports between 1977 and 2019," says Williams. "The additional export revenue bolsters the entire U.S agricultural sector and creates a multiplier effect throughout the U.S. economy."
The study's results supported the conclusions of prior studies of USDA export market development programs, finding they are "highly effective at generating an extremely high return on investment and account for a high percentage of the level of U.S. agricultural exports."
It reported that market development programs effectively leveraged cooperator and industry contributions, averaging between 70-77% of expenditures from 2013 to 2019, valued at an estimated annual average of $567 million.
Using econometric models to examine the impact of market development programs on bulk/intermediate and high-value commodity exports - including seafood, forest products and ethanol for the first time - the research generated results that were then used to assess the impact on the general economy.
The study found that from 2002 to 2019, market development investment:
Increased farm cash receipts by $12.2 billion (3.4%).

Benefited the overall economy with an additional $45 billion annually in economic output and $22.3 billion annually in gross domestic product.

Created an estimated 225,800 jobs across the entire economy. 
The ATP program offered $300 million to cooperating organizations, to which they added $90 million in contributions of cash and goods and services, primarily from farmer organizations. Between 2019 and 2026, these cumulative investments are projected to generate:  
$11.1 billion in additional agricultural export revenue, about $1.4 billion annually.

$6.44 billion in farm cash receipts, about $810 million annually.

$11.2 billion added to the U.S. GDP, about $1.4 billion annually.
Ag groups echo praise
Last month, members of the Coalition and additional organizations sent letters asking U.S. House and Senate agricultural appropriations subcommittee leadership to maintain funding of at least $200 million for MAP and $34.5 million for the FMD program in FY2023. Citing strong competition for growing global food demand, the organizations said, "these modest investments, paired with full private-sector cost share, are invaluable as we race to reclaim global export markets shut off during the pandemic and diversify markets amid war and geopolitical unrest."
"This study is quite timely as we seek to maintain and hopefully increase the annual funding for these vital programs," says Sarah Moran, USA Rice vice president international. "The federal budget for the Market Access Program (MAP) has been fixed at $200 million per year since 2006 and the Foreign Market Development's (FMD) $34.5 million annual budget has not changed since 2002. With inflation, sequestration and new cooperator groups receiving allocations, U.S. agriculture has been losing out on even greater market growth due to reduced real dollars for export marketing programs."
To compare, in 2006, $200 million had the equivalent buying power of about $133 million today, and $34.5 million in 2002 has the purchasing power of about $21 million today.
The National State Departments of Agriculture underscored the importance of Market Access Program funds for consumers, farmers and food processors alike through a letter to the U.S. House of Representatives citing new data on the impact of the program.
"NASDA supports increasing MAP funding to better promote America's food and agricultural products in demand across the globe. For every $1 invested in export market development programs, $24.50 is returned in export revenue. This means significant positive effects for farmers and ranchers like increased income and creates more American jobs in the farm and food sector," says NASDA CEO Ted McKinney.
Meat Export Federation (USMEF) President and CEO Dan Halstrom adds, "The remarkable rate of growth for U.S. red meat exports would not have been possible without critical investments available through the USDA Market Access Program and Foreign Market Development Program. More recently, the Agricultural Trade Promotion Program also helped offset the impact of retaliatory measures imposed by some trading partners."
The American Soybean Association says it is a longtime cooperator of these programs, particularly the MAP and FMD. Utilizing MAP and FMD funds, ASA—through World Initiative for Soy in Human Health and U.S. Soybean Export Council—has leveraged those dollars to increase market access, address technical barriers to entry and create on-the-ground capacity and demand for U.S. soy.
Subscribe to receive top agriculture news
Be informed daily with these free e-newsletters
You May Also Like
---