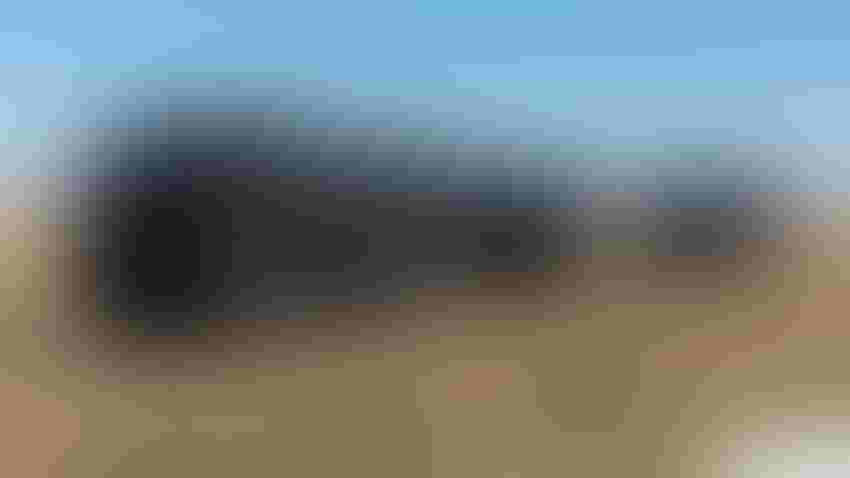 EYE ON QUALITY: A drainage management project aims to analyze water volume and nutrient concentrations, as well as yield and field trafficability factors.
JJ Gouin/Getty Images
The most recent addition to the Discovery Farms Minnesota program will provide water quantity and quality information by monitoring tile flow from a 115-acre field in southern Minnesota. The project is a partnership effort with numerous funders, that's west of Waseca at Farmamerica.
Farmamerica hosting this drainage research project on its farmland will allow Farmamerica visitors to learn more about the role of tile drainage in supporting crop production and addressing water quality and quantity concerns.
The project involved installation of a new tile system, engineered to allow controlled drainage in four separate zones. The field had been tiled more than a half-century ago, but the system was not performing properly, resulting in frequent crop losses and potentially higher nutrient losses. The new system is expected to drain the farmland more uniformly.
In addition, the ability to control the water level within the soil is expected to reduce total tile flow and nitrate movement.
Initially, the four zones will be allowed to drain freely whenever soils are saturated. After a calibration period, two of the zones will be managed by raising the water level within the soil during periods when field access is not necessary.
Analysis will include water volume and nutrient concentrations, along with yield and field trafficability factors. This phase of the research will focus on an assessment of controlled drainage.
With the infrastructure in place, longer term research will include practice comparisons, potentially involving precision fertilizer management, tillage, cover crops and other emerging practices.
Primary support for this project was provided by Minnesota Natural Resources Conservation Service. In-kind support was provided by Prinsco, which provided tile; Ellingson Drainage, which installed the system; and AgriDrain, manufacturers of the controlled drainage structures. The Minnesota Department of Agriculture provides equipment and monitoring expertise for all Discovery Farms locations in Minnesota. Additional financial support is provided by the Minnesota Corn Research and Promotion Council.
Discovery Farms Minnesota is most appreciative of these project partners, and especially to project host Farmamerica.
Farmamerica is a nonprofit organization working to connect Minnesotans to the evolving story of agriculture through hands-on educational experiences, partnerships and community engagement.
For more information about Discovery Farms Minnesota, go to discoveryfarmsmn.org.
Formo is executive director of Minnesota Agricultural Water Resource Center.
Subscribe to receive top agriculture news
Be informed daily with these free e-newsletters
You May Also Like
---