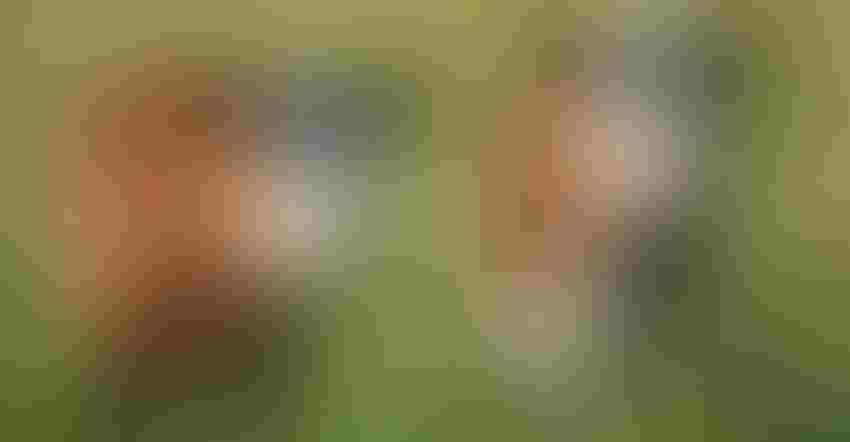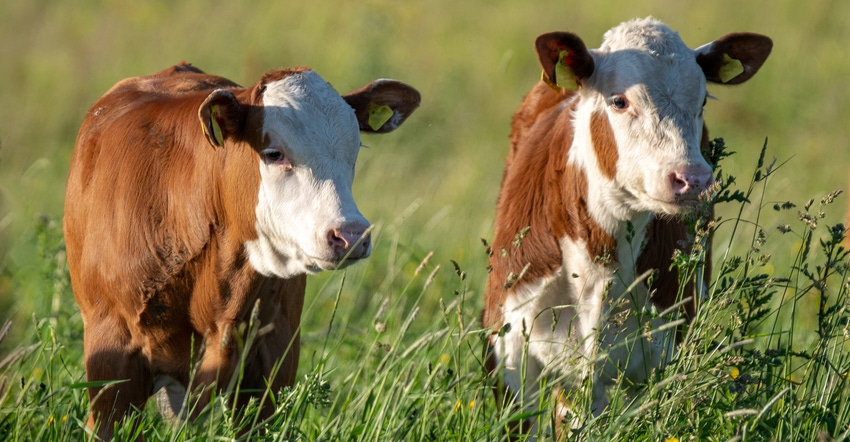 BACK TO PRODUCTION: Farmers who voluntarily terminate CRP contracts can start grazing, baling or preparing land for crops after July 16.
Binnerstam/Getty Images
Farmers have options for terminating Conservation Reserve Program contracts in the fall.
Letters from USDA's Natural Resources Conservation Service made it into mailboxes of farmers with CRP contracts that expire this September. They were sent to notify participants of the option to voluntarily terminate their CRP contract after the end of the primary nesting season, July 16 in Missouri, for fiscal 2022.
Once approved, producers will then be able to hay, graze, begin land prep activities, or plant a fall-seeded crop before the expiration of their contract Sept. 30. There will be no reduction to your final CRP payment if farmers choose this voluntary option.
The letters were general in nature, not farm-, contract- or producer-specific. For a farmer who has already offered to reenroll your CRP acreage through the general CRP sign-up, the HELI CRP sign-up, or the continuous CRP sign-up, there is no need for you to contact the office at this time.
The letter was intended for CRP producers who did not want to reenroll into CRP, or those whose general CRP offers were not accepted. This voluntary option is not available for acreage that will be subject to a new CRP contract Oct. 1.
For producers with pending CRP offers, NRCS is working to develop conservation plans for those offers. They will contact farmers once a plan is ready for review and sign for approval.
Buffers offer year-round benefits
Buffer strips strategically placed on farms can keep soil and nutrients in place while reducing water runoff.
A buffer, according to USDA-NRCS, is a small strip of land of trees, shrubs and other plants. This strip plays a crucial role as a safety net for the environment.
In spring and summer, buffers can remove more than 50% of nutrients and pesticides, 60% of some pathogens, and 75% of sediment. In addition to trapping pollutants, buffers slow water runoff and increase the amount of water that enters the ground, recharging aquifers and protecting communities downstream from flooding.
During winter, buffers trap snow and cut down on soil erosion in areas with strong winds. They also can protect livestock and wildlife from harsh weather, shield buildings from wind damage, and reduce noise and odor coming from a farm.
NRCS helps private landowners create buffers on their land, along waterways and between fields. If used as part of a comprehensive conservation system, buffers make good use of areas that are not ideal for growing crops or other uses.
For more information, contact your USDA Service Center or visit nrcs.usda.gov.
USDA-NRCS contributed to this article.
About the Author(s) Editor, Missouri Ruralist
Mindy resides on a small farm just outside of Holstein, Mo, about 80 miles southwest of St. Louis.
After graduating from the University of Missouri-Columbia with a bachelor's degree in agricultural journalism, she worked briefly at a public relations firm in Kansas City. Her husband's career led the couple north to Minnesota.
There, she reported on large-scale production of corn, soybeans, sugar beets, and dairy, as well as, biofuels for The Land. After 10 years, the couple returned to Missouri and she began covering agriculture in the Show-Me State.
"In all my 15 years of writing about agriculture, I have found some of the most progressive thinkers are farmers," she says. "They are constantly searching for ways to do more with less, improve their land and leave their legacy to the next generation."
Mindy and her husband, Stacy, together with their daughters, Elisa and Cassidy, operate Showtime Farms in southern Warren County. The family spends a great deal of time caring for and showing Dorset, Oxford and crossbred sheep.
Subscribe to receive top agriculture news
Be informed daily with these free e-newsletters
You May Also Like
---