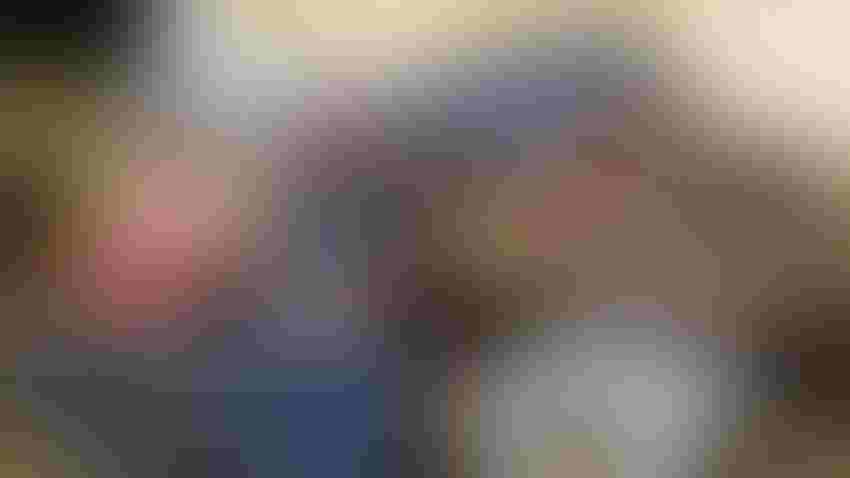 DISCUSSION, IDEA SHARING: Farmers at Backpocket Brewing in Coralville, Iowa, ask hosts questions about bioreactors and other edge-of-field conservation practices at a Conservation on Tap event in May 2022.
Photos by Iowa Learning Farms
by Alena Whitaker
Imagine gathering with friends and family at a local brewpub or distillery to chat with experts from Iowa State University about water quality and conservation in an open question-and-answer format. This is exactly what ISU Extension and Outreach's Iowa Learning Farms (ILF) has been doing with its Conservation on Tap programs since 2021.
These lightly structured educational evenings start with a brief introduction of the specialists and experts and then move quickly to attendee questions. Mark Licht, associate professor and Extension cropping systems specialist with ISU, noted that the audience is different from the typical field day or webinar. "It seems that we are drawing more landowners and a younger crowd at these events," he continued.
Liz Ripley, ILF conservation and cover crop outreach specialist, echoed his remarks about attendees and added that raising awareness with a broad audience that includes landowners, farmers and urban residents is one of the primary goals for the program.
"With these events, we wanted to create a relaxed atmosphere in which attendees could feel comfortable asking questions and expressing what they are curious about or want to dig into," Ripley says. "It was completely driven by the audience when we did a deep dive into edge-of-field practices at Backpocket Brewery in Coralville [Iowa]. With this format, our team needs to be ready to pivot to address the questions rather than deliver a lecture."
Mike Paustian, who farms in Scott County, Iowa, attended the January 2023 event at Davenport's Stompbox Brewing. He is an active advocate for water quality and conservation practice adoption, and was eager to be part of a new experience and make some new connections.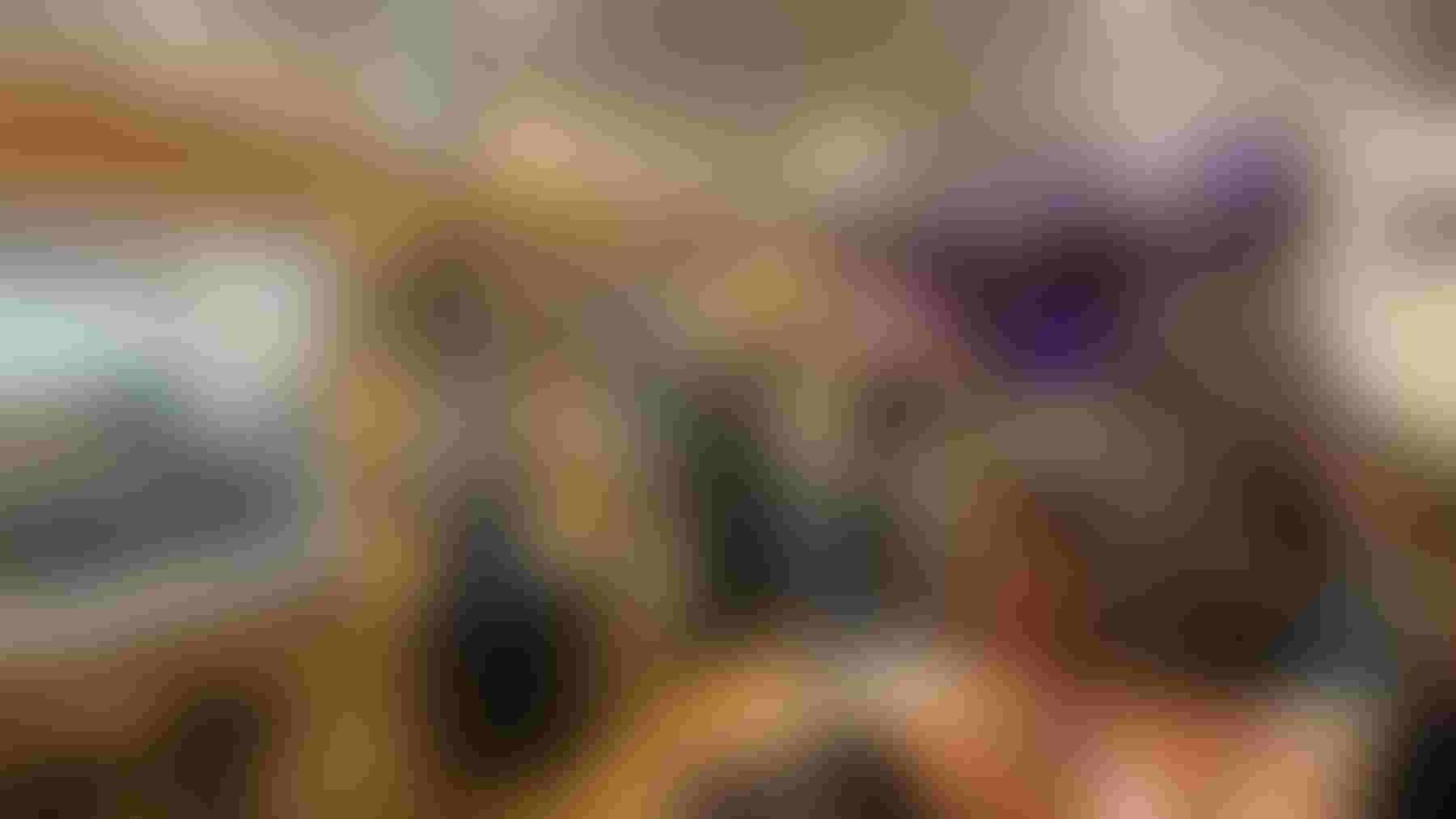 CONSERVATION GOALS: Kyle Doyle, Iowa Distilling Co. president, explains the importance of water quality to the distilling process at the Conservation on Tap event held in Cumming, Iowa, in November 2022.
"Over the last few years, I've become more and more convinced that to develop a culture of conservation in our community, we need to reach a critical mass of people who are participating," Paustian said. "And it cannot be just the agricultural folks — we need to work with both rural and urban people to better understand unique challenges. It is essential to get them talking about water and conservation — and most importantly, taking action. These informal settings are a great way to bring more people into the conversation."
Everybody learns
"In traditional outreach programs, the agenda is pretty well-established, and the presenters are ready to discuss set topics and answer questions," Ripley said. "When we took these programs into a different non-agricultural setting, we not only learned from the audience, but we also learned from our brewery and distillery hosts."
At each event, the team asks a brewpub or distillery representative to share perspectives on the relationship of water quality to their business. "While it makes logical sense, I'm not sure any of us had given much thought to how water influences brewing until we heard from the brewers themselves," Ripley said. "Water in the brewing process is a great conversation-starter. It has also been eye-opening for our team, learning that some producers have gone so far as to invest in reverse osmosis filtering systems to ensure the water going into the product is of consistent quality."
Paustian commented on the positive difference of this approach. "Even if only some of the folks felt comfortable talking and asking questions, I think everyone appreciated the conversational format and probably learned something," he continued. "The audience got to learn about what was important to them, and I think most people liked that efficiency. I also did a lot of mingling and had many good talks about a broad variety of topics with different people and groups."
Covering the state
Conservation On Tap has made stops at several Iowa brewpubs: Drink Me Brewing in Sibley, Backpocket Brewing in Coralville, Kinship Brewing Co. in Waukee, Iowa Distilling Co. in Cumming and Stompbox Brewing in Davenport.
The ILF team is working with Des Moines Water Works to schedule three more Conservation on Tap events in the Des Moines area during 2023. ILF is also open to recommendations for local brewers and distillers that would make good sites for future events.
"We feel the casual atmosphere and limited structure have made these evening sessions valuable to the attendees in a non-stuffy and fun way," Ripley said. "We want to keep Conservation on Tap events going statewide as long as we are delivering value and helping build connections about water quality and conservation with stakeholders from all backgrounds."
"Field days are great, and I am always pleased to work with the ILF team on them, but this new Conservation on Tap program is also a great way to get more people involved and engaged," Paustian said. "I will definitely attend Conservation on Tap when it comes back to our area."
Whitaker is an Iowa Learning Farms water and natural resources specialist.
Subscribe to receive top agriculture news
Be informed daily with these free e-newsletters
You May Also Like
---