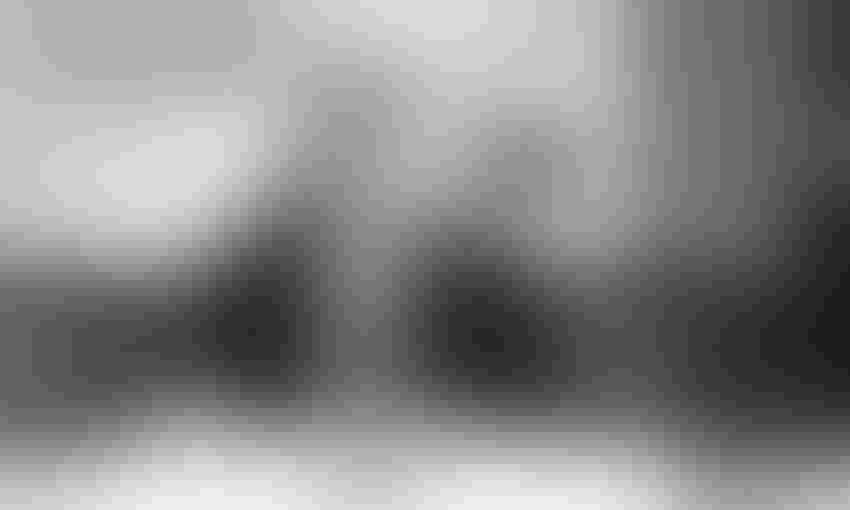 Richard Rominger was a former Deputy Secretary of Agriculture under President Bill Clinton from 1993-2001 and former California Secretary of Food and Agriculture.
American Farmland Trust
Farm groups remember fifth-generation California farmer Richard Rominger as a leader in conservation agriculture and environmentally sound farming practices who was also a champion for agriculture in federal and state government.
Rominger, a former Deputy Secretary of Agriculture under President Bill Clinton from 1993-2001 and former state Secretary of Food and Agriculture, died in December. He was 93.
His family's Rominger Brothers Farms, a 6,000-acre operation in Winters that produces processing tomatoes and other commodities, is considered a model of conservation agriculture, recently receiving the Aldo Leopold Conservation Award.
Rominger also contributed generously to industry initiatives and charitable causes, including his service on the University of California President's Advisory Commission on Agriculture and Natural Resources and the California Roundtable on Agriculture and the Environment, farm groups note.
"Our industry has lost a true champion," said Dave Puglia, Western Growers' president and chief executive officer. "Richard Rominger's passion for agriculture was undeniable, and he will be dearly missed."
A family operation
Along with his wife Evelyne, Rominger raised his family on the same farm where he grew up. As part of its commitment to sustainable practices, the farm participates in the Conservation Reserve Program (CRP), the Environmental Quality Incentives Program (EQIP), and the Conservation Security Program (CSP).
The farm's stewardship toolbox has included planting miles of hedgerows to benefit pollinators, restoring over 5,000 feet of stream corridors to connect riparian areas and wetlands to aid species, and managing irrigation water on their rice fields to boost declining shorebird populations, according to a Leopold Award release.
"The Rominger brothers have spent three decades evolving their farm into a model of sustainability and climate resiliency," Ashley Boren, Executive Director of Sustainable Conservation, said in the release when the award was issued in late 2019.
"Their extraordinary list of accomplishments includes pioneering the use of water-wise drip irrigation, planting miles of hedgerows to benefit important pollinators, and restoring and reconnecting streams and wetland habitats – all of which helps their farm and the multitude of species that call it home endure in a changing climate," she said.
In California, Rominger helped rescue and rebuild the state's agriculture department in the mid-1970s during Gov. Jerry Brown's first term, then became one of the governor's closest confidants during Brown's tenure, American Farmland Trust recalls. While at that post, he served as president of the Western Association of State Departments of Agriculture.
"It's hard to think of a person who gave more of himself to California agriculture than Richard Rominger," California Farm Bureau Federation president Jamie Johansson said. "He devoted his life to the land and to those who care for it: the farmers, ranchers and farm employees of California and the United States. He focused his public service on benefiting agriculture and all those who enjoy its products."
Remembered fondly
Rominger served two terms on AFT's board – from 1986 to 1993 and from 2001 to 2010. John Piotti, AFT president and chief executive officer, said he visited Rominger's family in California soon after he assumed the post and that Rominger gave a heartfelt introduction of him at a 2018 event.
"He is remembered so fondly by AFT's board members and staff alike, all remaining grateful for his commitment to AFT's mission and to the broader issues in agriculture and the environment," Piotti said. "We are so very thankful for his service."
In 2016, Rich and Evelyne Rominger received the University of California, Davis medal for their lifetime of achievements, Rich in agriculture and Evelyne for her advocacy for gender equality and social justice.
Rominger is survived by his wife Evelyne, his children Rick, Bruce and Ruth and his grandchildren.
Subscribe to receive top agriculture news
Be informed daily with these free e-newsletters
You May Also Like
---