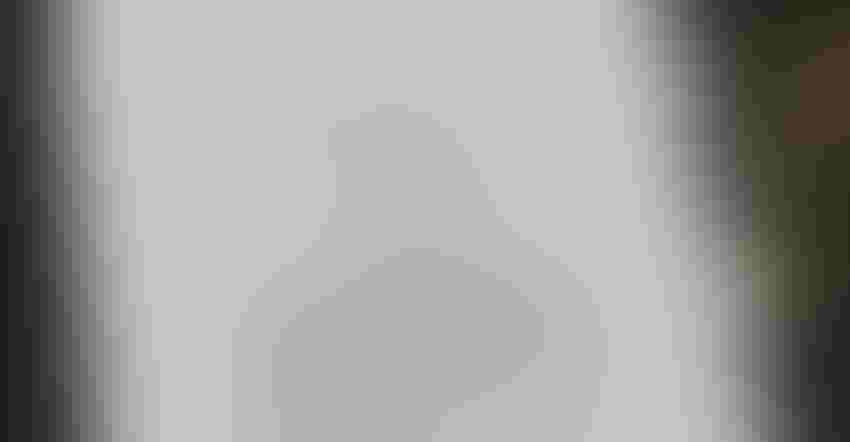 2018 Farm bill conference report approved by Congress in mid-December and signed into law by President Trump on Dec. 20, 2018.
House Agriculture Committee
The 2023 Farm Bill may seem it is a long way off but work on the bill is beginning to significantly pick up as farmer groups develop their own policies to take to Congress. The House Agriculture Committee has already started a deep dive into oversight of the 2018 Farm Bill, while the Senate remains silent so far on the direction it will go.
Four of the major commodities – corn, soybeans, wheat and sorghum – held policy discussions at their annual meetings held in conjunction with Commodity Classic.
The soybean growers seem to be the farthest along in soliciting input from their growers with the American Soybean Association already conducting 12 farm bill listening sessions and sending out a farm bill survey. The National Corn Growers Association and the National Association of Wheat Growers are picking up on their work getting input from farmers in the months ahead and finalizing recommendations later this summer.
In an exclusive interview with USDA Farm Production and Conservation Undersecretary Robert Bonnie, he says USDA plans to offer technical assistance as it continues implementing many of the 2018 Farm Bill programs and provide input going forward on what changes are warranted in the next farm bill discussion.  
"Congress obviously writes the farm bill, but USDA has an important role to play in working with them to determine what fixes are needed," says Bonnie.
He says every administration has its own priorities, and climate change mitigation components are going to be "really important" to carry through in the farm bill, Bonnie says. He adds disaster programs and crop insurance are also critically important.
Bonnie questions, "How do we build on the safety net programs we have at the same time that we think about some of the other challenges we are presented with whether quality loss or drought."
Here are five things we can likely see as the farm bill discussion picks up.
Increased focus on conservation and climate benefits
Building off what we saw in attempts by Democrats in 2021 on advancing climate legislation, expansion for conservation programs will be important heading into the next farm bill. One hope within including expanded funding for conservation in legislation last year was to increase the baseline for farm bill spending moving forward. Without it, there will be a challenge to find more dollars to devote to conservation without moving funds from another title such as the commodity title.
As discussed in a House Agriculture Committee hearing on March 16, many are asking for more conservation funding in the next farm bill. Current conservation programs – including the Conservation Security Program and the Environmental Quality Incentives Program – continue to be oversubscribed, as they're well-liked by farmers.
This spring USDA will award $1 billion for pilot programs for climate-smart commodities. NCGA President and Iowa farmer Chris Edgington says he hopes there will be data from those programs before the farm bill is complete to allow those findings to aid in the writing of farm bill programs.
Edgington also shares, as many others have, that some conservation practices are more regionally based. Some areas have challenges planting cover crops or adopting no-till, while others face water or weather differences. "Conservation does take some different forms and it's gonna need to have that flexibility to do that," he says.
Adjusting reference prices comes with a price
During a House Agriculture Committee hearing where ag groups testified on needed farm bill changes, American Soybean Association President Brad Doyle, a soybean farmer from Arkansas, shared soybean farmers have dealt with an insufficient reference price that did not even trigger when prices crashed during the China trade war.
Doyle shares that the current reference price for soybeans is $8.40, however, Purdue University estimates the current breakeven price for soybeans is $11.07. As Congress looks to address possibly increasing reference prices, Doyle says soybean growers don't want the set reference price to drive or change decisions from year, but rather for producers to use it as a tool in still capturing what the market needs based on supply and demand.
During the same hearing other commodity groups - including rice, cotton and peanut - discussed the challenges with the current reference prices as breakeven prices increase.
Crop insurance needs expanding
 While speaking to the National Association of Wheat Growers at Commodity Classic, USDA's Risk Management Agency Administrator Marcia Bunger shares as a farmer herself and former crop insurance agent, she knows the importance of crop insurance. But now in her new role at USDA, she sees huge gaps in underserved areas and also with specific crops that don't have the same kind of coverage as corn and soybean producers.  
Prevented planting coverage currently only exists now for conditions that are too wet. Some growers are contemplating whether crop insurance can remain actuarily sound if those prevented plant conditions included too dry, or possibly the inability to obtain needed crop inputs such as fertilizer or chemicals.
There is also a lot of interest in extreme weather, drought disaster programs heading into the 2023 farm bill and how do you pair those with crop insurance to make that safety net more effective.
Congressional education needed
Depending on the elections this fall, Chandler Goule, NAWG CEO and president, says the House Agriculture Committee could have as many as 50% of its members new to the farm bill process. Goule says it will be important to "educate members on how to make informed decisions to support U.S. wheat growers and all farmers."
USDA also says it will offer technical assistance to Congress as it makes its decisions but does not plan to make recommendations specifically to Congress on the next farm bill.
"I think we all recognize that Congress writes these things, but that USDA has an important role to play to providing good information and looking for ways we can all build coalitions and work across party lines with different stakeholder groups and deliver on it," Bonnie says.
Leaders hopeful farm bill will get done in 2023
The last several farm bills have brought about delayed action from Congress that required extensions. Goule says he does not expect a marker bill outlining priorities from ag committee leadership until after the November 2022 elections.
American Soybean Association CEO Steve Cenksy says he is expecting field hearings from the House and Senate potentially yet this year, but the "actual brass tacks work on crafting the bill won't start until 2023."
If the House flips, it could bring a change in guard for both House Agriculture Committee ranking member Glenn Thompson, R-Pa., to the chairman, but also a potential change in the lead Democrat on the committee from current chairman David Scott, D-Ga.
Will it cross the finish line before it expires at the end of 2023? Cenksy and the others are hopeful. He says, "Hope springs eternal."
Because of the election dynamics that again face legislators in a presidential election year of 2024, it does bode better for action in 2023.
Subscribe to receive top agriculture news
Be informed daily with these free e-newsletters
You May Also Like
---