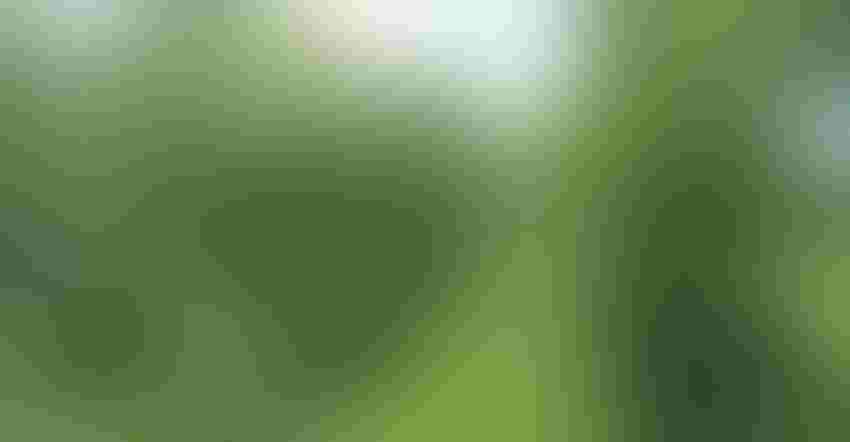 DIRECT METHOD: Direct seeding is an inexpensive, easy way to plant a diverse mixture of trees and shrubs, with weed control and tree health advantages.
Most tree planters are used to planting bare-root, bagged or potted tree seedlings. However, there is one method that has been proven to work, especially in conservation plantings, riparian areas, wildlife plots, field borders, Conservation Reserve Program plantings and other areas around the farm and in the field.
Direct seeding trees, using a tree seed planter, offers the advantage of better emulating a natural forest setting, capitalizing on the strengths of the natural forest and shrubland regeneration.
Andy Klein, water quality forester with Kansas Forest Service, has studied the value of direct tree seedings.
"You can think of it as a three-legged stool, with each of the legs being very important to the success of the planting," Klein says. "The first leg is seed quality. The second leg includes soil and site qualities, and the third leg is no-till high-residue planting mechanics such as precise seeding population and spacing, accurate seed depth, and quality seed-to-soil contact."
In this type of direct seeding system, Klein cites numerous advantages to getting a healthy tree stand. Here are five of them:
1. Great roots. "Trees grown in place from seed develop a better root system," Klein says. "A burr oak, for example, grown in place from an acorn will grow a 1- to 2-foot-long taproot in the first year. Being able to tap into subsoil moisture helps the tree to survive our hot and dry summers in the Great Plains, rather than having to rely on surface moisture."
2. Easy planting. Small seeded trees and shrubs surprisingly can be planted with a commonly used conventional grain drill, or a native grass seed drill. The seed must be "bulked up," as Klein puts it, with small grain that also serves as a nurse crop, or cracked corn and sorghum, cottonseed hulls, or similar carrier seeds.
"Drills are more familiar to operate and take less labor than planting seedlings with a tractor and transplanter," Klein explains. "A typical 2-acre planting would take approximately two 50-pound sacks of tree seed planted through the drill by one operator. It would take about 45 minutes to an hour."
Compare that with the same planting of 1,200 seedlings packed in bulk that have to be kept cool and moist, then planted with a crew of probably three people, and up to five people for the best planting efficiency, taking about four hours to complete.
"Large-seeded species like oaks, walnuts and hickories can be planted with a modified corn planter row unit with a unique metering system," Klein says. "Although this is a specialized machine, it is as easy to operate as a typical corn planter or grain drill."
The tree seed machines are available from the Kansas Forest Service, Nebraska Forest Service or from other forestry agencies and contractors across the Great Plains and Midwestern states.
3. No worries about weed control. "Most direct seeding done today, and nearly all direct seeding in the past, is reliant on intensive tillage, leaving a seedbed perfect for weed seed germination," Klein explains. "This leave you at an immediate disadvantage in staying ahead of weed control."
In Klein's research systems, cover crops are planted a year ahead of the tree seed planting, allowing the covers to outcompete weeds and leaving residue to shade out and prevent weed seed germination, similar to planting soybeans into cereal rye residue.
Compared with bare-root plantings, with 8 to 12 feet between the rows and seedlings, there is about 100 square feet of space for each seedling.
"Our high-density direct seedings fill the same 100 square feet of space with 100-150 trees or shrubs," Klein says. "That high density outcompetes weeds below ground with their root systems, and above ground for sunlight, leaving you with less weed control work to do."
4. Plenty of species diversity. "Seed makes it very easy to have a diverse mix of trees and shrub species intermixed throughout a planting area," Klein says. "It is much easier to mix a hopper full of several different types of tree seeds, with mixes as high as 15 different species, for example. We're seeing increased plant performance with diverse mixes of trees and shrubs."
5. Low cost. All of these advantages add up to a lower cost of planting. "Seed is cheaper, and takes less planting time, labor and money," Klein says. "Easy weed control saves money too."
He notes that early studies show that direct seedings cost about half of bare-root plantings, with some plantings costing about one-quarter of more conventional planting methods.
Learn more about direct seeding trees by contacting Klein at [email protected].
About the Author(s)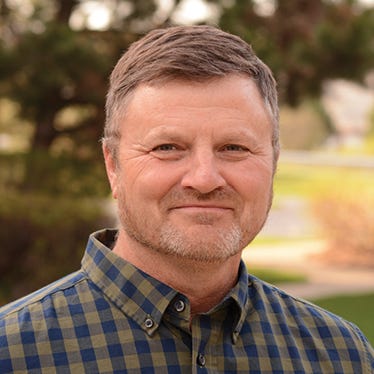 Curt Arens began writing about Nebraska's farm families when he was in high school. Before joining Farm Progress as a field editor in April 2010, he had worked as a freelance farm writer for 27 years, first for newspapers and then for farm magazines, including Nebraska Farmer.
His real full-time career, however, during that same period was farming his family's fourth generation land in northeast Nebraska. He also operated his Christmas tree farm and grew black oil sunflowers for wild birdseed. Curt continues to raise corn, soybeans and alfalfa and runs a cow-calf herd.
Curt and his wife Donna have four children, Lauren, Taylor, Zachary and Benjamin. They are active in their church and St. Rose School in Crofton, where Donna teaches and their children attend classes.
Previously, the 1986 University of Nebraska animal science graduate wrote a weekly rural life column, developed a farm radio program and wrote books about farm direct marketing and farmers markets. He received media honors from the Nebraska Forest Service, Center for Rural Affairs and Northeast Nebraska Experimental Farm Association.
He wrote about the spiritual side of farming in his 2008 book, "Down to Earth: Celebrating a Blessed Life on the Land," garnering a Catholic Press Association award.
Subscribe to receive top agriculture news
Be informed daily with these free e-newsletters
You May Also Like
---