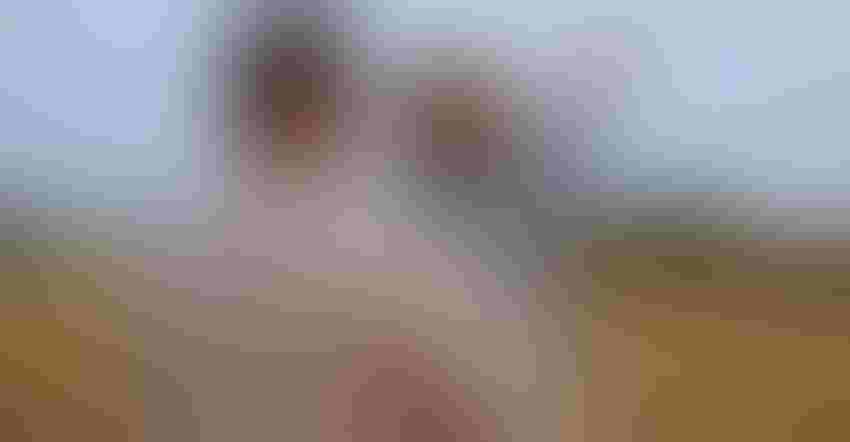 Kendra
John and I had the privilege of raising our three sons on the farm. I am not — correction, was not — a farm girl. I grew up in town. And even though my home was only a block from a farmer's field, I couldn't tell you whether the crop was corn or beans until it was almost ready to harvest. Pitiful, huh?
Our sons' early years were completely different from mine. They had more responsibility at the age of 7 than I had at 17. They were driving the tractor alone in the field by age 9. I learned when I was 29. And they knew the difference between corn and beans as soon as the tiny plants poked their heads through the soil.
John
Those boys also knew more than driving skills and how to identify what crop was springing up. Maybe the most important thing they learned, at a very early age, was to stop when I told them to stop … no questions, no hesitation. Learning that probably saved them from a mishap or two. But alas, it didn't eliminate every mishap.
Each of our sons managed to do damage to a vehicle. Our eldest led the pack. While driving on an icy road, he managed to run the truck into a ditch. Then a few years later, son No. 2 was driving and failed to remember bridges can be very icy in the winter. He succeeded in crossing the bridge, leaving the road, and hitting a telephone pole. And, not to be left out, our youngest son just might have been driving too fast as he hit a curb and bent the car's tie rod.
Kendra
It's all true, and John's initial response to each of those driving mishaps was the same: "That's your one!" He made it clear they were only allowed one driving mishap on our dime.
Years later, when all our sons were adults and married, a young girl "adopted" us. She needed a safe, stable place to live during the summer as she worked on her college degree. We'd known her since she was in elementary school and gladly welcomed her into our home. She had access not only our home, but also to our extra car.  And, yes, one day while driving in the small town near our farm, she pulled out in front of a car that was going a little faster than she'd realized and was hit.
Thankfully, she walked away from the accident without a scratch or bruise. Our car, on the other hand, was totaled! John's response? "That's your one!"
The next time we talked on the phone to each of our sons and told them about her little mishap, they asked to speak to her. Not one, not two, but all three began the conversation with the words, "Did Dad say, 'That's your one!'?" When she'd heard it for the third time, she laughed, and so did we.
And who says kids don't remember what their parents say?
John and Kendra Smiley farm near East Lynn, Ill. Email [email protected], or visit kendrasmiley.com.
Subscribe to receive top agriculture news
Be informed daily with these free e-newsletters
You May Also Like
---