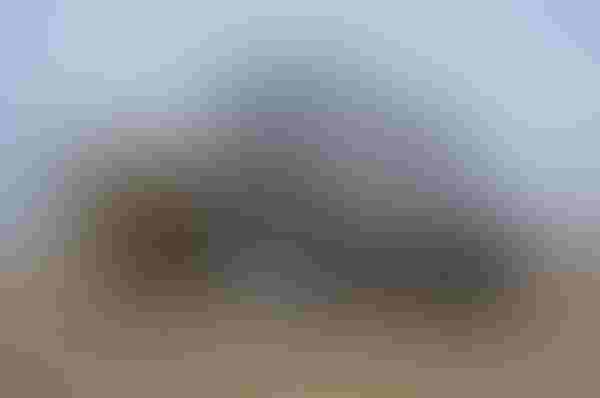 Ron and Curt Sylte, of Williston, N.D., have what may be the world's biggest sprayer.
Last year, they had Sprayflex Sprayers, of Detroit Lakes, Minn. (www.sprayflexsprayer.com, 701-360-3544) build them a sprayer from an International 7600 tandem axle truck. The sprayer has a 3,150-gallon stainless steel tank and a 150-foot wide boom.
Ron, who does most of the spraying while Curt plants, says covers 600 acres in 4-5 hours in one fill with the most of the products they apply. At operating speeds of 15-16 mph or more, it takes 4-5 hours to cover that many acres. He says he can easily spray 1,200 acres a day. If he goes for a third load, he can cover 1,800 acres.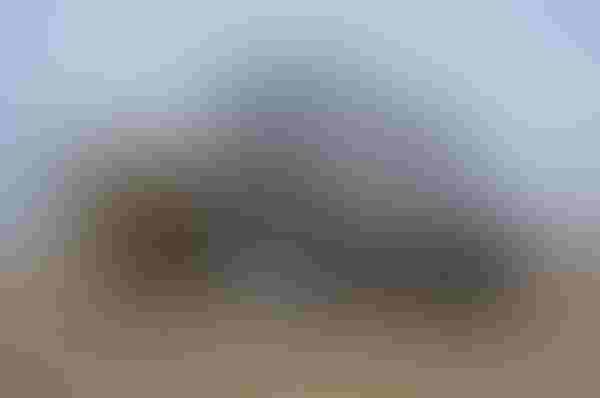 This truck sprayer may be the biggest in the world, according to the manufacturer.. It has a 3,150 gallon tank and a 150 foot boom.
Ron fills the 3,150 gallon tank and mixes in the chemical at the farm headquarters and drives to fields, which are spread out about 15 miles from farm. He says he feels comfortable running the rig at about 45 mph on the road.
If Syltes had a smaller sprayer, they'd probably have to hire someone to drive a tender truck to the field and keep moving to keep up with the sprayer. In northwest North Dakota it's difficult to find someone to operate big farm equipment. Most qualified people are working in the oil fields and earning a lot more money than the farm could afford to pay, he says.
Due to all the oil truck traffic, Ron also tries to minimize the number of slow moving sprayers, tender rigs and other equipment on the road.
Soil compaction isn't an issue with the big truck sprayer, Ron says.
The sprayer weighs about 27,000 pounds empty, less than some high crop sprayers.
The ride in the field is comfortable, "like going down the highway," Ron says. He uses auto steer to stay on the right track and eliminate overlaps. Raven equipment controls application rates.
The sprayer cost about $340,000, which is less than many other high capacity sprayers.
After one season, Ron can see that making the boom 15-feet longer would be a good idea. With a 165-foot boom, he could cover a width of 330 feet per round and cover a ½-mile wide field (2,640 feet) in eight rounds and end up on the same side of the field where he started.
Even in a big sprayer, it's little things that can improve efficiency.
Read more at www.dakotafarmer.com -- On line magazine, March 2013 issue page 57.
Subscribe to receive top agriculture news
Be informed daily with these free e-newsletters
You May Also Like
---