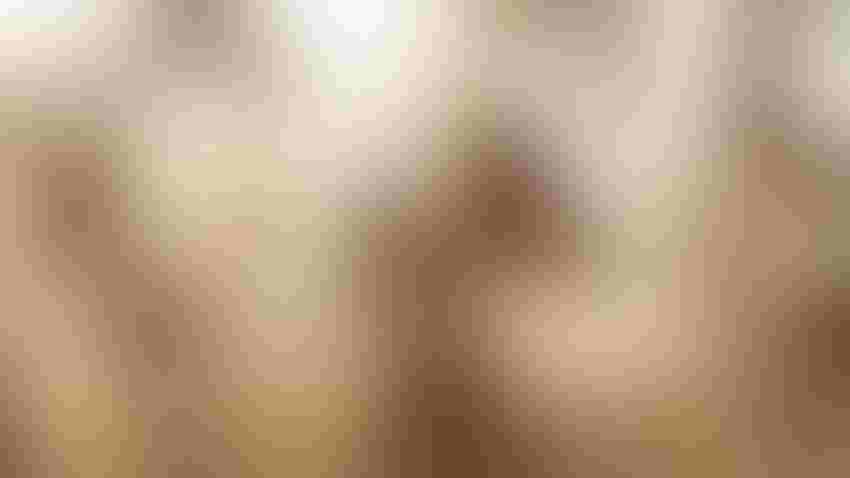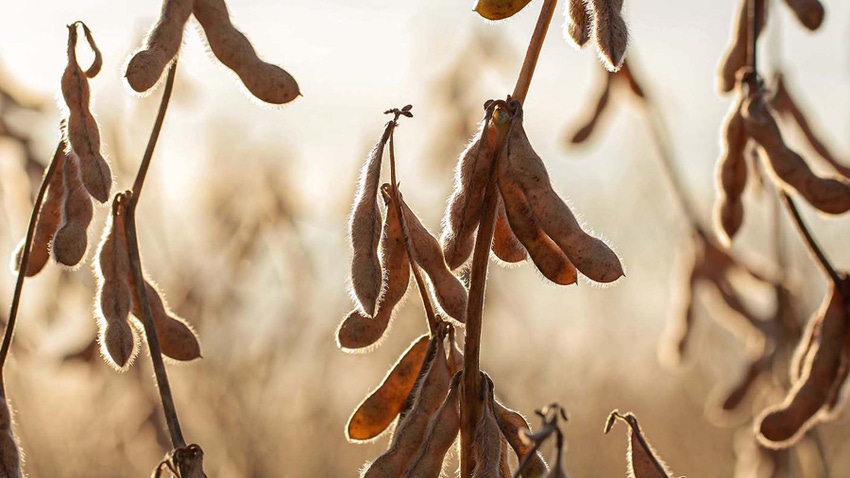 When discussing perspective on commodity markets, it is always important to specify the appropriate timeframe. Short-term outlooks can obviously be much different than long term outlooks and vice versa.
I find this most fitting when analyzing the soybean market, as we see a divergence between where prices will go towards the end of the year and where we see them going into next year.
Tight soybean stocks
It is no secret that soybean stocks are very tight, and we believe they could get even tighter. Anytime soybean inventories fall below 300 million bushels, we consider stocks to be "tight" as we have less than a month's supply on hand.
The September USDA report lowered stocks to 220 million bushels, even after a reduction in both export and crush demand. USDA's conduct seems highly suspect as they have a history of moving numbers around to make sure soybean inventories remain above 200 million bushels. In reality, it is quite possible we are already below that threshold, but it may never be reflected in government reports.
Traders tend to focus more on the tangible aspect of supply. We can see the crop growing, progressing, flourishing, or digressing with our own two eyes. The heat wave in August/September is clearly going to have an impact on soybean yields.
Another soybean yield cut likely
Widespread sentiment is calling for an additional 1 bushel per acre cut to the national yield. We may not always know exactly what that yield cut should be, but we at least have some indication of which way the wind is blowing. It can be much more difficult to have a first-hand assessment to determine the day to day or week to week flow of exports and/or crushing's. This makes it easier for USDA to make changes that go by unchallenged.
Cutting an additional 1 bpa would theoretically cut stocks another 82 million bushels and take inventories down to 140 million bushels. We are not naïve enough to think the USDA would ever let that happen. They will cut exports or cut crush demand in some matter as to limit the potential descent of those carryover stocks to fit their narrative.
The point is, there is still reason to believe that in the short term, soybean prices have a lot more room to the upside. While we look for soybeans to eventually retest contract highs, we don't know when that will take place. We could have to get past harvest for that to happen, if ever.
South America prepares for planting
We also need to keep a careful watch on South American planting weather. Brazil is nearing their prime window to begin planting soybeans. Mato Grosso would ideally like to begin starting early October. However, forecasts show a hot/dry start to the season. If farmers hold off on planting until late October to give the rainy season more time to materialize, this could also provide a boost to the market.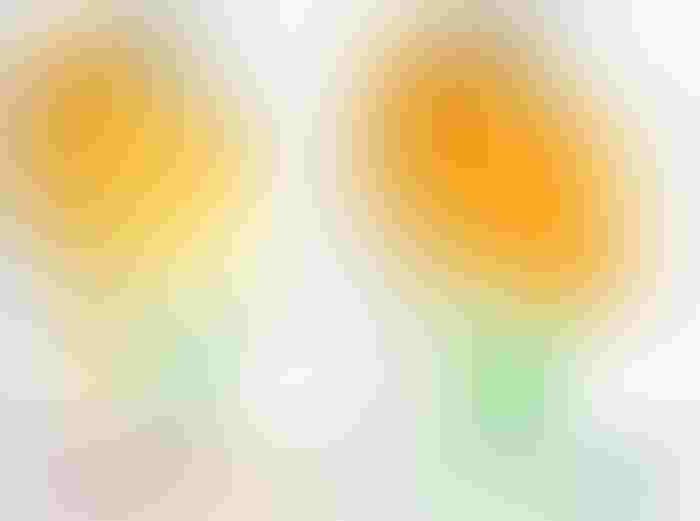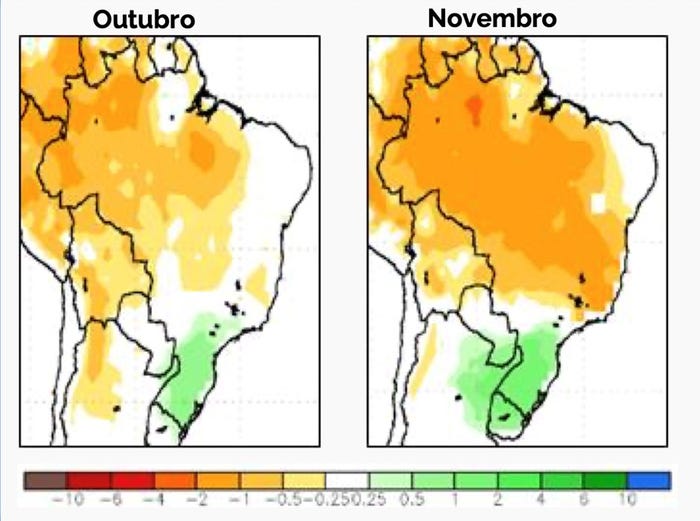 Brazil precipitation forecast for October and November.
That is the short-term perspective. Our long-term perspective is something else.
Gloomy long-term soybean perspective
The Buenos Aires Grains Exchange is quite optimistic about Argentina's crop prospects next season, looking for a major rebound in production. They expect soybean output to return to normal with 50 MMT compared to last season's drought-impacted 21 MMT.
Additionally, Brazil is looking to add an additional 10 or more MMT to their 23/24 crop from last year. Those two countries combined would add an additional 1.5 billion bushels of soybeans in South America next season that we did not have this season.
Furthermore, with higher U.S. soybean prices, we see U.S. farmers shifting acres to soybeans for the 2024 crop. Farmers over did it this year, planting more corn than the market needed, which will add to the large carryover. Our concern is that farmers will over correct next season, chasing soybean prices which are currently more profitable.
Any time U.S. farmers collectively withdraw soybean acres, they give permission to Brazilian farmers to advance theirs by an equal amount or more. If we are to maintain our grip on the global soybean market, we need to maintain soybean acres closer to 90 million, or risk losing "ground" to Brazil.
This is why we feel that while the near-term outlook is positive for beans, the long-term outlook is negative. It is not too soon to at least be thinking about November 24 bean hedges. Of course, that could be good news for 2024 corn. We will leave that discussion for another report.
Matthew Kruse is president of Commstock Investments. Subscribe to their report at www.commstock.com.
Futures trading involves risk. The risk of loss in trading futures and/or options is substantial and each investor and/or trader must consider whether this is a suitable investment. Past performance is not indicative of future results. Trading advice is based on information taken from trades and statistical services and other sources that CommStock Investments believes to be reliable. We do not guarantee that such information is accurate or complete and it should not be relied upon as such. Trading advice reflects our good faith judgment at a specific time and is subject to change without notice. There is no guarantee that the advice we give will result in profitable trades. 
Subscribe to receive top agriculture news
Be informed daily with these free e-newsletters
You May Also Like
---