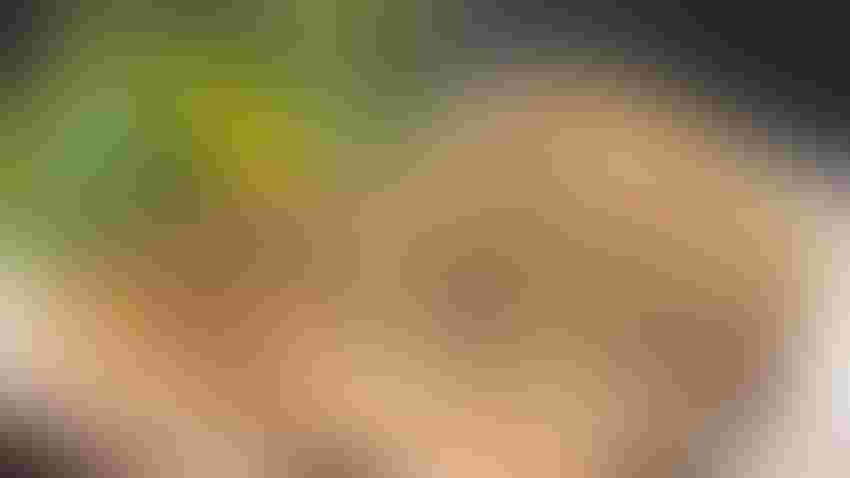 PORK ON THE PLATE: Americans celebrate October as Pork Month, partly because of the legacy of the seasons in marketing pigs in the fall. Today, we celebrate the swine industry during October because of the great source of protein and nutrition pork brings to the table, and because of the dedication of pork producers in Nebraska and around the country in providing this product to consumers.
Motionshooter/Getty Images
by Bart Beattie
I am an owner and general manager of Beattie Family Farms, a sixth-generation diversified family farm near Sumner, Neb. On our operation, we raise cattle and hogs, and we also produce corn, soybeans and alfalfa. I am a graduate of the Nebraska LEAD Class 22.
It is hard to believe fall is upon us once again in the great state of Nebraska. It's always our favorite time of year here at Beattie Family Farms, as we celebrate the fruits of our labor and the hard work and dedication we have put into raising a crop of calves, corn, soybeans and, of course, pigs.
But we also celebrate October on our operation for being Pork Month. This is truly a time to reflect on the year and celebrate how fortunate we are to provide a healthy protein source to our consumers who have entrusted us to do so.
Pork Month history
But do we really know why we celebrate October as Pork Month? Historically, October became a month to celebrate the pork industry because producers used to raise pigs over the spring and summer months, and then bring them to market in the month of October — thus "Pork Month."
Obviously, this evolved over time as technology and production practices changed and allowed the industry to move to year-round marketings of pigs. But still, we recognize October as Pork Month to highlight this great protein and the industry around it.
As a sixth-generation family farm, we celebrate the power of pork and how it enhances lives by providing a nutritious and sustainable source of protein for our American consumers right here at home, as well as consumers from around the world. This is what keeps us motivated each day as Nebraska pig farmers, to do the best that we can with what we have been blessed to care for.
We also celebrate the effect that pork has on our state's economy. Nebraska is the sixth-largest pork-producing state, growing nearly 7.8 million pigs each year from 1,230 family farms.
These families not only work on their farms, but they also provide jobs for the local area and are involved in their communities, churches, schools, businesses and civic organizations. Being involved is what we do as producers and farmers in this great state.
Jobs and more jobs
The pork industry also provides an estimated 17,866 jobs in Nebraska, and pork powers the economy to the tune of $1.6 billion. That has a huge impact on our state. Nebraska continues to be a wonderful place to raise pork, with our excellent resources of water, farmland and abundant corn and soybean base, as well as many processing facilities to prepare our product for the consumer, who each consumes on average more than 50 pounds of pork each year.
As we celebrate October as Pork Month and the power of pork, you can have confidence knowing that Nebraska pig farmers raise a safe, sustainable, affordable product that also tastes great. I encourage everyone to celebrate Pork Month by thanking a pig farmer and buying some amazing pork for their table.
Beattie is a graduate of Nebraska LEAD Class 22.
Subscribe to receive top agriculture news
Be informed daily with these free e-newsletters
You May Also Like
---