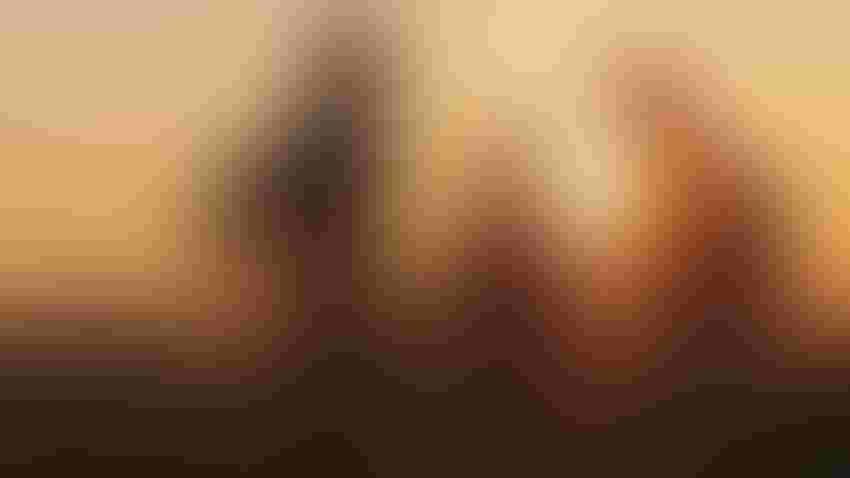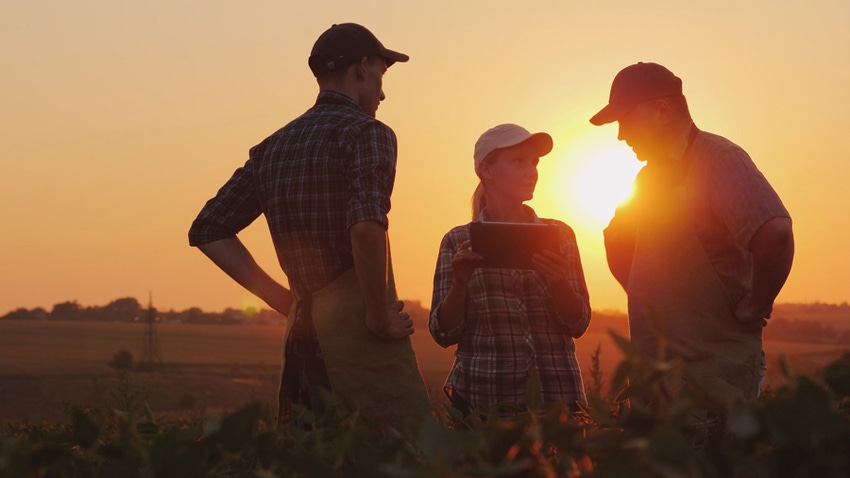 When you think about your farm's team, you might first think of your employees and the other people who work directly within the operation, such as other family members who are involved.
These people are key to your farm's mission – and success. They're the ones in the trenches with you every day, making sure everything that needs to get done is being accomplished. Farms today have many moving pieces and can be very complex – and it certainly takes a full team effort to see it all through.
Branching out
Next, think a little more broadly about who is on your farm's team. Aside from your direct employees and involved family members, who else is part of creating the farm's success?
You might start to think about all the other key players – that may not be involved on a day-to-day basis, but certainly play a role on your farm and its success. Think of people with a specific role or stake in your operation.
Your landlords play a unique role in relation to your farm. Their rental ground contributes to your farm's success, and you steward and take care of their owned ground. Considering them part of your farm's team helps bring about win-win thinking and a partnership mentality to the rental agreement and the way you work together.
The same goes – in a slightly different way – for your farm's lenders. Your relationship with them and the access to capital and loans it provides can play a critical role in the success of your farm.
Then, the success of your operation helps your lenders and the institution they work for to be successful. Again, it helps to think in terms of a win-win relationship and strive to work together using a partnership or team mentality rather than playing "against" each other – which only leads to a race to the bottom.
On the team
Who else can you bring onto your farm's team? Consider any other people who play a role in the success of your operation. Think about the equipment dealerships you work with to purchase and service equipment. Think about the various suppliers and vendors you work with to ensure your farm has the right seed, fertilizer, and chemicals to grow the best crop possible.
You can extend this to the broader community or area your farm is located nearby. Building a great relationship between your operation and the people in the wider community can even be part of a landlord relations outreach strategy, as your farm becomes more well-known in a positive way. Consider volunteering by being a part of a nonprofit organization or volunteer board to build more relationships in the community.
There are a couple more people that farms can really benefit from including on their team. Your advisors are a valuable source of help and third-party insight for your business. You can create your own advisory board for your farm or join a peer group of like-minded farm leaders to gain ideas.
You can also bring on advisors for your operation in specific areas where you believe your operation would benefit. These advisors should work in close partnership with you, while providing leadership, teaching, and coaching along the way. They become part of your farm's team because their goal is to help your farm reach its goals.
How are you navigating this market?
One area that many farmers have found benefit from bringing on a third-party advisor is around marketing. Farmers have found that getting some third-party perspective from our market advisors has helped ease their minds. The advisors help farmer clients with planning and execution around marketing decisions and help keep them up to speed on the current rapidly-changing grain market situation – and how it impacts their operation.
Get a free two-week trial of our marketing information service (MarketView Basic). Your free trial includes regular audio and video updates, technical analysis, recommendations and more. Learn more about our market advisor programs and offerings at www.waterstreetag.com.
Subscribe to receive top agriculture news
Be informed daily with these free e-newsletters
You May Also Like
---