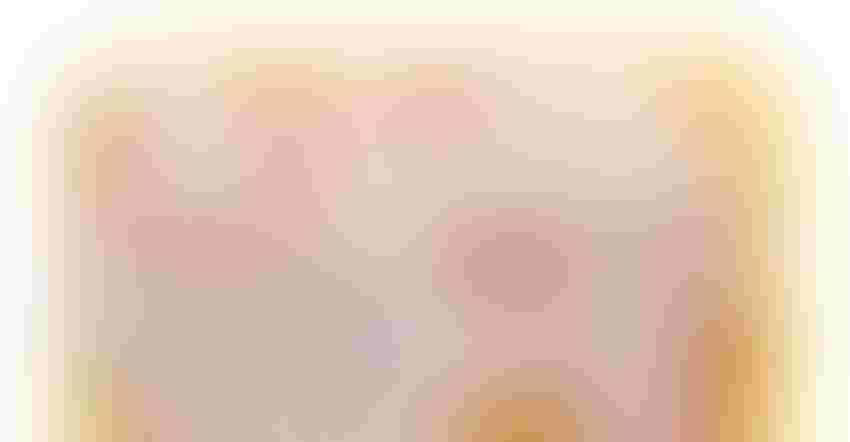 WINGS FOR ALL: On one of my few trips out, I had never seen so many packages of chicken wings at the grocery store. Normally, the restaurant industry stakes a claim to the vast majority.
Magone/Getty Images
When a plane crashed into one of the twin towers on 9/11, I remember wondering what was happening. When the second plane hit, I said, "Life will never be the same."
How true that is today.
The effect of COVID-19 is unprecedented in modern times. It's heightened awareness about hygiene, the dangers of gathering and the need to distance ourselves from the often invisible but potential killer.
The big unknown is what the future will look like. There is great hope we will return to normalcy, or what will be our new normal.
Farmers are facing stress from weather, market availability, commodity prices, pests, weeds — and now their own health, as well as that of family members and workers.
It may or may not have changed your operation and management. I look forward to hearing your stories as we work through the planting season with COVID-19 moving across the country in waves.
This is a very serious issue. You know that. So, I've chosen to look at a few ways the virus has changed my life in a more lighthearted way:
New emoji. I'm not sure if it's been there all along, but I've been using the emoji of a yellow smiley face donning a white face mask when people text, asking how I'm doing.
What's an N95? I never knew what a N95 was before COVID-19. I knew we had a mask in the bathroom used to protect people from the plume of toxic fumes emitted from deep cleaners. I dug it out and felt like I just hit three cherries on a slot machine when I realized it was, in fact, an N95.
Wash your hands. I got an email from Rite Aid with detailed instructions on how to properly wash my hands. I know it was well-intended and provided as a reminder, but geez, that's elementary. And, instead of singing "Happy Birthday" twice for the correct amount of time scrubbing, I was taught as a youngster to sing the first two verses of "Mary Had A Little Lamb." You're welcome. I bet this will be stuck in your head now every time to you wash your hands — it's been in mine for more than 40 years.
No visitors. Peering through my living room window, I get excited to see someone on my porch — even if it is just the mailman. We exchange a wave, and it brings a smile to my face. I love my husband, but I'm getting tired of just his face alone!
New closing. I now frequently end emails with these enduring words, "God bless, stay safe."
Get rid of that curve. I've done plenty of yoga and sit-ups trying to flatten the curve. But that term has an all-new meaning now, albeit still desirable in context.
New growth. My fingernails have never grown longer or looked better since I've been taking a cocktail of vitamins in an attempt to boost my immunity. And, yes, per Rite Aid instructions, I have been fiercely scrubbing under them frequently.
Wings for all. On one of my few trips out, I had never seen so many packages of chicken wings at the grocery store. Normally, the restaurant industry stakes a claim to the vast majority, and what is available from the grocer is frozen and expensive — costing more per pound than chicken breasts. Not now. Dozens of packages of fresh chicken wings line the meat case at half the price. I told my husband I'd fry them up, dig out the multitude of half-bottles of sauce scattered throughout the fridge, crack open a couple of beers and put on a taped NASCAR race. Not quite the same as a night out with friends at Buffalo Wild Wings, but hey, it's half-normal.
God bless, stay safe!
Subscribe to receive top agriculture news
Be informed daily with these free e-newsletters
You May Also Like
---