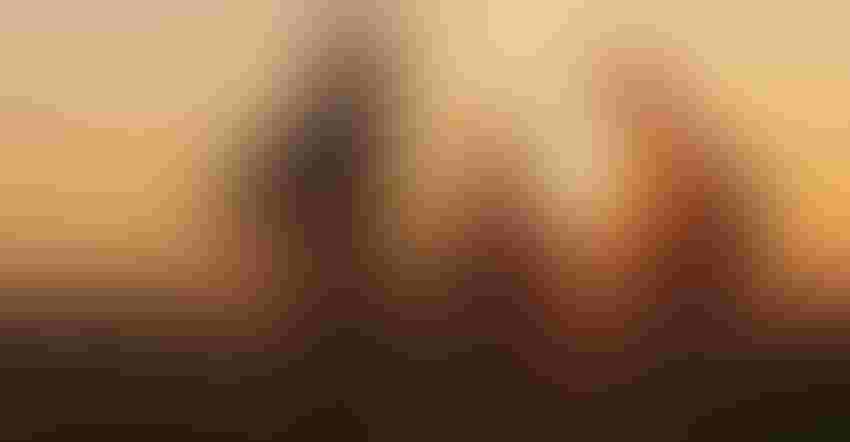 Most of us have heard the old saying, "Practice makes perfect." But the truth is, when you think of the word 'practice' as simply something that we're doing each day in our life and work, there's a different saying that we should pay more attention to: "Practice makes permanent."
That concept calls attention to the fact that whatever we do regularly often becomes what we do habitually – building a habit. The more we practice something, the more it is likely to become part of our everyday work and life – the more it typically solidifies into something permanent. It becomes regular and normal to us, more like second nature.
Building a habit
Using the idea that "practice makes permanent" can help us be more intentional about what we choose to spend time working on each day. As farm leaders, it can lead us to make choices about what we're going to practice doing.
If a skill is going to become more permanent in our skill set as leaders and in our farm operations, then it might as well be something that we want to improve on and aspire to include as part of our farm and skills.
What to work on
What do you want to make more permanent in your skills as a leader and in your farm operation? Here are three areas to use as a starting point.
Financial skills. Viewing the farm operation as a business and running decision-making by the numbers must be a "permanent practice" of farm leaders who want to build and develop their operation. To help make that a cornerstone in the operation, the leader can work to develop and practice their financial skills and know-how. Working to learn more about financials – anything from reading and using financial statements to learning the terminology your lender uses to going deeper on learning about metrics and how to use them – these skills will build more regular use of financial information and financial literary into the operation.

Business leadership skills. As the farm grows, the leader/owner can often find themselves spending much more time getting things done through other people rather than doing the tasks themselves. That can feel a bit different if the leader was used to doing those things themselves rather than coaching, teaching and directing other people to do the hands-on production work. One proactive thing the leader can do is to learn and practice people management skills and other business leadership skills – working on this might involve reading books on leadership, attending seminars, or even working one-on-one with a business coach.

Marketing skills. Many farmers say that grain marketing isn't their favorite thing to spend time doing. In fact, it might be right down at the bottom of the list in terms of enjoyment. Yet, grain marketing is one of the top business drivers impacting the level of success that the farm operation can experience. Choosing to learn more about the markets – from the different marketing tools that are available to learning more about your own individual marketing personality can be a game-changer for a leader and their operation.
You might also choose to work with one of our market advisors. They help farmer clients with planning and execution around marketing decisions and help keep them up to speed on the rapidly-changing grain market situation and how it impacts their operation.
Or get a free two-week trial of our marketing information service (MarketView Basic). Your free trial includes regular audio and video updates, technical analysis, recommendations and more. Learn more about our market advisor programs and offerings at www.waterstreetconsulting.com.
The opinions of the author are not necessarily those of Farm Futures or Farm Progress. 
Subscribe to receive top agriculture news
Be informed daily with these free e-newsletters
You May Also Like
---