Most of us know that once you scramble an egg, it's impossible to unscramble. You only make a mess. So it is with states trying to mandate cage-free pork and poultry production and GMO labeling.
This week, Congress sent legislation to the White House aimed at preventing that scrambled mess of such regulations. A rarely offered "kudo" to Congress.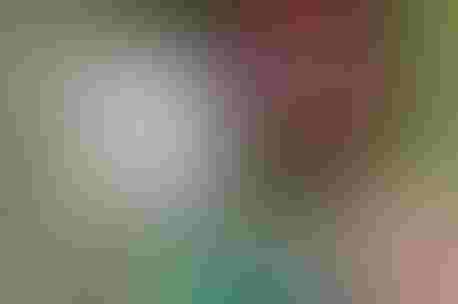 SPOILED FOOD ADDICTS? Those advocating mandatory cage-free and GMO laws forget that not everyone can afford the associated higher food costs.
If state legislators, foodies, farmers and regulatory addicts really want to give consumers safe, market-driven food prices, they need to let the fair market deliver the goods with optional and certified – not mandatory – labeling and no laws. That means back off, Connecticut, Rhode Island, Massachusetts, New Jersey, New York and Vermont and New Jersey!
Massachusetts and New Jersey legislators have been toying with proposals requiring all pork and poultry products sold in the state to be produced without the use of gestation stalls or cages. Market research has already confirmed that California's "cage-free" law has jacked up retail egg and poultry prices. 
Data from the Nielsen Perishables Group and analyzed by Midan Marketing, compared retail egg prices between California and the United States before and after the law took effect. A quick bottom-line assessment by Cornell University Business Economist Harry Kaiser says that California consumers are spending 16.8% more on eggs due to the new state egg law. That's almost $14 more per person. For a family of five, that works out to about $70 per year.
That's not a lot, you might surmise. But other studies, points out Kaiser, suggest that the higher egg prices disproportionately harm lower income households. Poor families already consume fewer fruits and vegetables than more financially stable households.
So what about GMO costs?
No guess work is needed there, either. A 2014 Cornell study on the cost of mandated GMO labeling in New York State also was bad news for consumers. It would have hiked the grocery bill for the average family of four by $500 to $800 more a year, confirms Cornell Economist William Lesser. His findings mirror similar studies conducted in other states.
The higher consumer price tags would be the result of increased packaging and distribution costs as well as from companies looking to source more expensive, non-GMO ingredients. Those costs would inevitably be passed on to consumers. 
European experience suggests that labeled GM products are more likely to disappear over time, especially if not mandated, suggests Lesser. That'll drive the regulatory-addicted crazy, but will keep more food in the grocery bags of the less fortunate.
Congress did its job. Now it's President Obama's turn keep from making a scrambled food mess.
Subscribe to receive top agriculture news
Be informed daily with these free e-newsletters
You May Also Like
---