Understand risks before accepting custom spraying jobs
Understand risks before accepting custom spraying jobs
If you're spraying restricted-use pesticides for hire, you need a commercial Category 1 pesticide license and commercial insurance.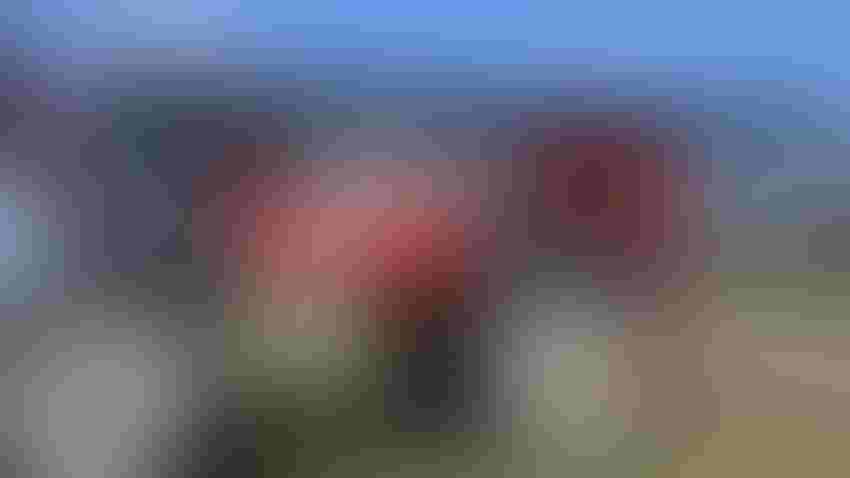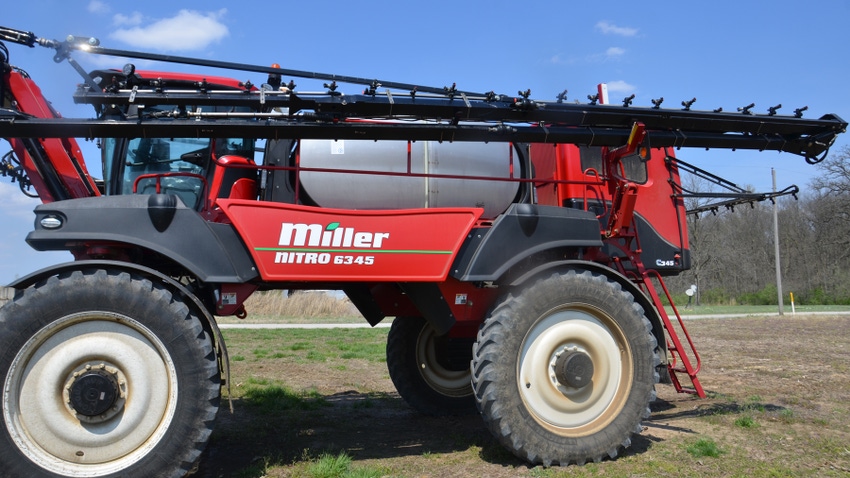 RIGHT LICENSE: To spray restricted-use pesticides on your own farm, you need a private applicator permit to purchase and apply products. Beginning this year, any member of your farm crew spraying restricted-use pesticides also needs an applicator permit. If spraying for someone else and charging them, you need a different license plus business insurance.
Tom J. Bechman
What started as a simple story about custom rates became complex when I got to custom spraying. I was presenting results from the recent Purdue custom rates survey, released by Michael Langemeier with the Purdue Center for Commercial Agriculture.
Earlier this year, in an effort to know what information to pass along to readers, I attended PARP training sessions for private pesticide applicators. This year's topic statewide centered around understanding changes in Indiana laws concerning pesticide application.
The Office of the Indiana State Chemist prepared training materials. Fred Whitford, director of Purdue Pesticide Programs, assisted OISC.
"The major change private applicators must be aware of is that there is no longer a supervisory clause allowing someone with a private application permit to supervise someone without a permit applying a restricted-use pesticide," Whitford explains. "Everyone must have a private pesticide applicator's license to handle and spray restricted-use chemicals."
So, if your employee or dad runs the sprayer and they don't have private pesticide permits, they must take training and get their own permit — or move out of the sprayer seat.
"The law is in effect, but OISC is treating this as a transition year," Whitford says. "Their focus is to educate rather than issue penalties. Expect strict enforcement in 2024."
Fortunately, Whitford sees signs that farmers got the message. "The OISC has seen a sharp increase in new permits issued this year," he says. "There are also more people taking training."
Custom spraying issue
Why did updating custom spraying rates set off warning bells? Because I suspected that once you spray for someone and accept money, it's considered custom spraying, and you need a different license. The retail folks who spray must have a commercial license, not the private permit you carry.
"Your assumption is correct," Whitford says. "If you are doing custom work for someone else with your sprayer, you need the same licensing and must follow the same rules that retailers follow.
"Part of that is getting insurance to cover liability in case of pesticide drift. Most farm insurance policies will not cover you while doing commercial work."
Does everyone know they need a different license for custom spraying? "There are people who believe their private pesticide applicator's license covers them, but it is simply not true," Whitford says. "If you custom-spray, you need the commercial license.
"The bigger concern is that you need the correct insurance. It's worrisome that you could have a drift complaint totaling hundreds of thousands of dollars, and your farm insurance company says, 'Sorry, you're not covered.'"
That is not a change — it was already the law. "If someone ignores it, they do so at their own risk," Whitford adds. "When someone turns in a complaint, OISC will investigate."
Can you afford to ignore rules or play dumb and plead ignorance? If not, act now. Heeding the supervision rule change now is also a smart move. Don't wait until 2024 to act.
Subscribe to receive top agriculture news
Be informed daily with these free e-newsletters
You May Also Like
---