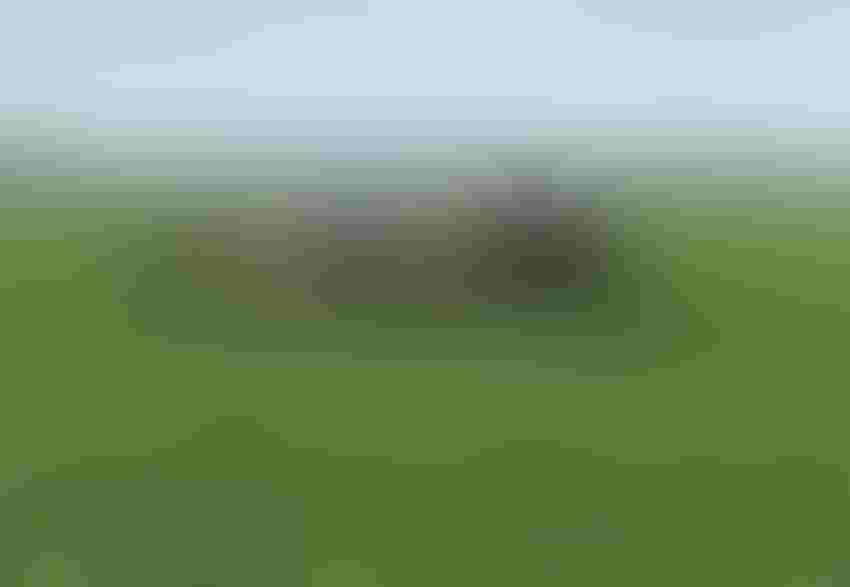 University of California Cooperative Extension advisors hold a nitrogen management workshop in a wheat field in Colusa County on March 7.
A few months ago, while I was working with Todd Fitchette on a special package we were doing (or, he was doing and I was pitching in on) that focused on the 50th anniversary of the Citrus Research Board, I wrote a column about the benefits of land-grant universities such as the University of California (UC).
It's not an overstatement, I wrote, that the vast network of UC Cooperative Extension offices and research facilities has enabled agriculture in the Golden State to survive amid daunting challenges.
As examples, I mentioned the soil maintenance strategies, groundwater recharge projects and evapotranspiration information that help growers deal with water shortages, and the automation projects that are lessening the impact of labor shortages on the farm.
I probably could have written six months' worth of columns on the things UC's researchers, specialists and advisors are doing to not just keep farms afloat, but to maintain California as one of the world's most well-known and elite agricultural regions.
For example, recently the University of California Cooperative Extension's (UCCE) Sarah Light and Mark Lundy stood in a Colusa County wheat field and told about 20 growers how to protect groundwater quality by reducing their nitrogen fertilizer use and save money while getting better yields.
This month, UCCE livestock advisor Larry Forero and others will hold two courses to teach landowners with rights to divert water from rivers and streams how to install measuring and reporting devices required by the State Water Resources Control Board.
Meanwhile, in the northern Sierra Nevada, advisor Tracy Schohr has been educating the public and policymakers about the importance of grazing to the environment, and advisor Kate Wilkin and others have been doing the same regarding forest thinning.
One could undoubtedly heap much of the same praise on other land grant universities across the country that work closely with growers. But California is California, and leaders here have spoken eloquently about combating climate change. To further this goal, they've come up with regulation to match every occasion.
In many cases, it's the UC that's been the conduit between the regulators and regular folks, including agribusiness. University advisors are often the ones to figure out how to answer the crucial question, "How?"
That's why it was interesting that tucked inside Gov. Gavin Newsom's big-splash budget proposal in January was a status-quo ledger for the UC's Division of Agriculture and Natural Resources (UCANR).
If this proposal comes to pass, UCANR vice president Glenda Humiston – whose organization is one of the few that's actually implementing these environmental goals with tangible results – will have to do more juggling. And what will we see fewer of? The researchers and advisors who work with growers.
It leads me to wonder if the powers that be in Sacramento aren't quite as smart as the folks in Davis.
Subscribe to receive top agriculture news
Be informed daily with these free e-newsletters
You May Also Like
---