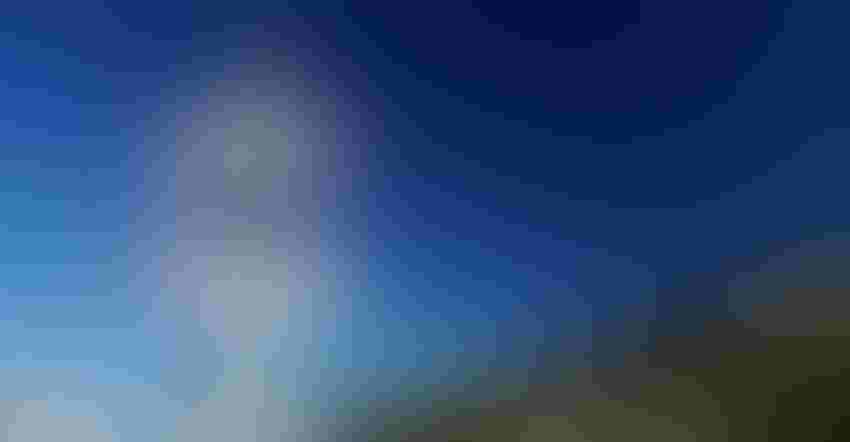 RENEWED TRADE FOCUS: Sen. Grassley calls for naming of USDA trade undersecretary and USTR chief ag negotiator to continue to advance for U.S. farm exports.
Getty Images/iStock Photos
We already knew coming into the Biden administration it would first focus on domestic issues and the pandemic response. But it's now time for a renewed focus on trade. As the months roll on, calls continue for new leadership to advocate on behalf of farmers when it comes to ag trade.
Sen. Chuck Grassley, R-Iowa, recently called on President Biden to promptly appoint qualified individuals to the position of chief agricultural negotiator at the Office of the United States Trade Representative and the role of undersecretary for trade and foreign agricultural affairs USDA.
"Every day that passes without qualified leadership in these positions means the United States is playing without a full team against our competitors. Agriculture trade issues will continue to matriculate and these two positions will have a portfolio that impacts every farmer and producer in the country," Grassley warns.
This past year the United States has seen record exports to China as the Trump administration made significant strides in the China Phase One Agreement, which required structural reforms and total exports of U.S. agricultural products to China to be $80 billion. Grassley notes while he's encouraged by the current agricultural export figures, "we need officials in place that can focus on the long-term stability of the relationship. The Trump administration also announced the intention to initiate trade agreement negotiations with the Republic of Kenya and the United Kingdom."
Earlier this summer, the Senate Finance Committee held a hearing evaluating the US-Mexico-Canada Agreement, specifically hearing concerns about two significant ag issues with dairy trade with Canada and Mexico's acceptance of biotech traits and potential phase outs of GMO corn for human consumption.
Related: USMCA implementation shortfalls incite calls for action
"USCMA was intended to bring us closer together and increase future innovations, but Mexico seems to be going backward on this policy. To advance our efforts, we need a chief agricultural negotiator at USTR," Grassley says.
If you look back at the last chief ag negotiator under the Trump administration – Gregg Doud – it only took six months into that administration before someone was nominated as Doud was nominated in June 2017, yet not confirmed until March 2018 to help advocate on behalf of U.S. farmers.
Likewise, after newly confirmed Secretary of Agriculture Sonny Perdue was confirmed in April 2017, one of his first undersecretaries nominated in July of that year was Ted McKinney for the newly created undersecretary for trade and foreign agricultural affairs position. He was confirmed a few short months later by October 2017. McKinney made clear his goal to travel 1 million miles around the world securing additional market deals for U.S. farmers.
As USDA data show, nearly 20% of agricultural products are exported and every $1 billion in agricultural exports support 8,000 American jobs. Grassley notes naming a qualified individual to the USDA trade position would allow for the U.S. to have a Senate confirmed undersecretary that can lead trade missions and attend trade shows on behalf of U.S. producers.
Related: Ag trade issues on USTR ambassador's radar
John Linder, president of the National Corn Growers Association, says Ambassador Tai "listens very well" and has given those in the ag sector early access and open ears to express their concerns. As a previous House staffer, Linder says Tai is receptive to those in agriculture.
He's hopeful USTR will soon nominate someone for the position of agricultural negotiator. With issues as important as GMO corn approvals, this would be extremely beneficial in helping the ag industry engage better on crucial trade conflicts.
It's time for this administration to name who will ensure the interests of U.S. farmers remain heard. Because U.S. farmers can't afford to not have a full team against our foreign competitors.
Subscribe to receive top agriculture news
Be informed daily with these free e-newsletters
You May Also Like
---