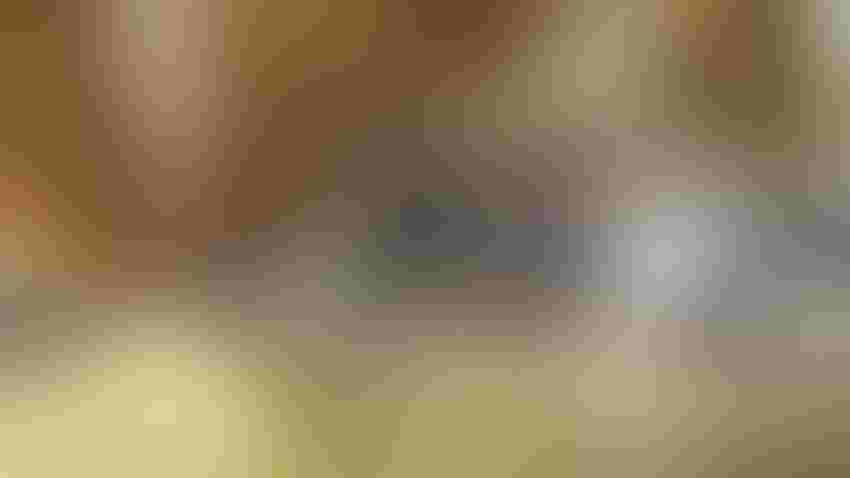 Dairy cows.
Todd Fitchette
There's always a bit of light-hearted, political one-upmanship among three neighboring California counties each summer when their annual crop and livestock reports are released.
California law requires counties to submit these annual reports. Ironically, growers are not required to fill out the surveys they receive from county agricultural commissioners, meaning farmers receiving these can opt not to return them. We may never know what the true value of agriculture is in California under that system.
Commodity prices largely determine which of these counties can post their flag as No. 1 by gross output. The data-rich reports record crop acreages, gross values, total production, and yields on a countywide basis.
Tulare County, at just under $9 billion in gross receipts, earned those bragging rights because of a record average milk price of over $26 per hundredweight in 2022. While the counties Kern and Fresno counties produce significant volumes of milk, none of them come close to Tulare's 10 billion pounds of annual milk production. Most states don't produce that much milk.
Also noteworthy: Tulare County citrus farmers last year sold over 5.9 million boxes of oranges to its top three export markets of Korea, China, and Japan.
Where Tulare leads California in the production of milk and oranges, Kern leads the nation in pistachios. Last year Kern County farmers produced 292 million pounds of pistachios – one-third of California's pistachio crop. California produces about 99% of the U.S. crop. The remainder is grown in Arizona and New Mexico.
Fresno County leads the nation in almond production. Last year nearly one-fourth of U.S. almonds were grown there. Tulare's market share of pistachios and almonds is lower than its two neighbors, but not insignificant.
The three counties boast a diversity of crops that can mitigate a countywide price crash. Fresno grows a considerable amount of stone fruit, which had a good year in 2022. Despite poor almond prices, this could be a factor in the county's record crop value of $8.09 billion. Apricots saw an 88% price increase year-over-year. Nectarines, plums, and peaches also saw considerable price increases last year.
Combined, the three-county region grossed over $24.4 billion last year from crops and livestock products sold off the farm. This was about 44% of the state's $55 billion gross agricultural output last year. California leads the nation in the production of numerous commodities and is the sole U.S. producer of about a dozen crops.
These are gross values and cannot reflect profit or loss by the state's farmers. Though dairy farmers profited from last year's record milk prices, industry leaders tell me that dairy producers poured those profits into the financial holes dug through years of poor milk prices and borrowing to keep their operations afloat.
California's specialty crops play a critical role in the state's economy as economic multipliers pin well over $100 billion of the state's GDP to farming.
Subscribe to receive top agriculture news
Be informed daily with these free e-newsletters
You May Also Like
---