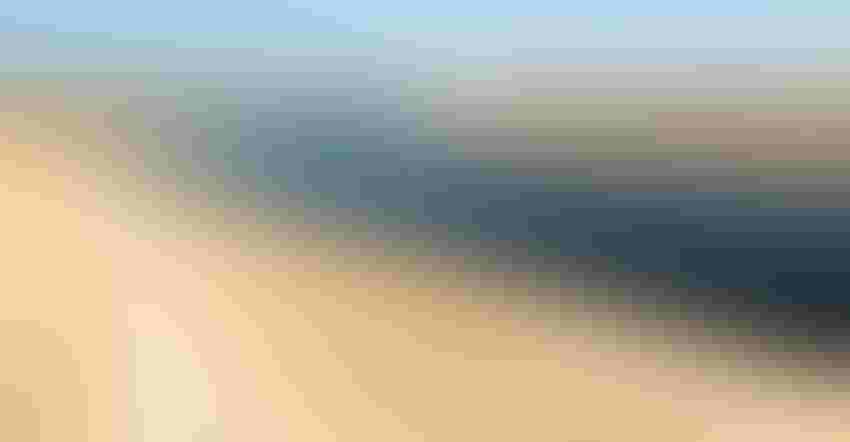 Water flows through the Friant-Kern Canal at the "pinch point" in the canal in southern Tulare County where subsidence is at its worst and the canal has sunk 12 feet in elevation since it was constructed in 1949. Carrying capacity at this point and points south have been reduced by over 60 percent.
Todd Fitchette
Those words California Gov. Newsom uttered recently giving farmers a glimmer of hope that he was going to be pragmatic over irrigation water – never mind.
To Newsom's credit, he's perhaps been to the San Joaquin Valley and visited with farmers more than his predecessor. Jason Phillips, CEO of the Friant Water Authority, says Newsom has taken time to listen to and attempt to understand farmers. Those actions, and his recent words to want to work with farmers on voluntary water agreements were positive.
Yet Newsom's apparent hatred for President Trump was too much for the charismatic governor to bear as the day after Trump delivered his promise for more farm water to Valley farmers, Newsom's promise to sue the Trump Administration over its water plan surfaced in federal court.
Perhaps nothing in the history of California is more contentious than water. The recent lawsuit is perhaps little different than the battles fought when William Mulholland piped water from the Eastern Sierra to Los Angeles. Like Los Angeles, California agriculture would not be the giant it is without adequate access to fresh water.
California continues to be the largest agricultural state in the nation largely because it has one of the world's five Mediterranean climate zones. Notwithstanding climate and geography, ambition and ability to capture and convey snowmelt and rainfall by previous generations built California agriculture into a powerhouse from the Tulelake Basin to the Imperial Valley.
This Mediterranean climate not only makes it one of the best places on the planet to grow everything from almonds to zucchini, it's generally nice weather and geography make it a tourism mecca. Residents here benefit greatly from the reliable access of locally grown commodities. An entire "foodie" industry was built upon this. California's transportation hubs allow these products to be shipped domestically and globally.
Access to high quality surface water from snowmelt and rain captured in the state's lakes and reservoirs is critical to agriculture and the economy. It's also increasingly important as California develops plans to make its groundwater resources sustainable. Without the access to ample supplies of surface water, the only resource left is groundwater, and history teaches us how that is not a reliable solution.
Farmers don't want to overdraft their groundwater basins; they live in these areas and must likewise rely on that water for their homes and families. As local agencies implement the State Groundwater Management Act and determine how much groundwater can be sustainably pumped, farmers have only one place left to look for irrigation water supplies: the lakes and streams of California.
At a meeting in Tulare, Calif. the day before Trump visited Bakersfield, Interior Secretary David Bernhardt defended the administration's new biological opinions on water management, saying they'll likely prevail in court. Sadly, the courts have been where California farmers have continually lost access to water as agriculture's antagonists successfully weaponize laws and regulations to the detriment of those who produce food and fiber.
Subscribe to receive top agriculture news
Be informed daily with these free e-newsletters
You May Also Like
---