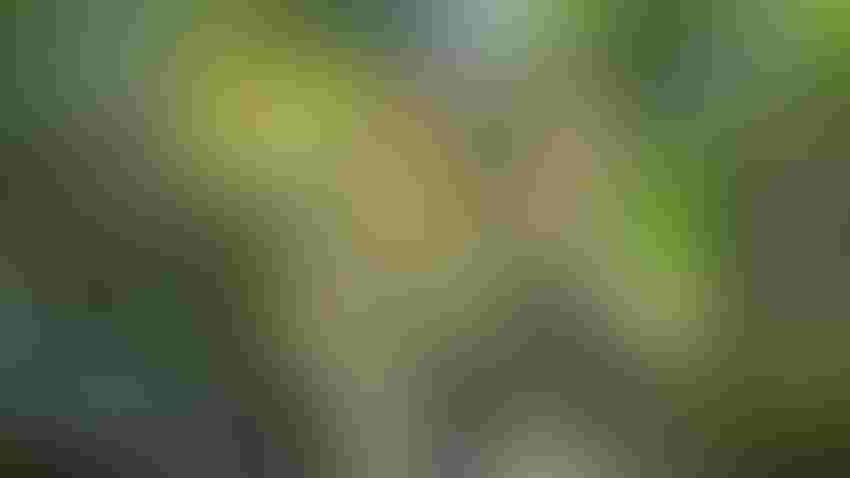 We received a few more quarter-inch to half-inch rains this week. For the most part, temperatures have been cooler than normal. With the rain, we have had lots of cloudy days.
I know the old saying is 'rain makes grain,' but we need the sunlight for the plants to make energy and push nutrients into the grain.
Prior to last week, many corn plants had double ears. Lots of the second ears were aborted last week and this week. I suspect this was due to low sunlight and the plants deciding they were not going to be able to fill both ears.
At today's planting populations, most years the second ears do abort. Generally, at harvest corn plants only have one ear per plant. Most of the time it seems to correlate with a weather event: lack of sun, lack of moisture, or a wind event forcing the plant to spend energy to brace itself. Lack of nutrients and poor plant health (insects or disease) can also play a role. Many times, we can't point to just one thing.
Bonus bushels?
Two weeks ago, we thought we were going to have some bonus bushels come harvest time. Now, I think we're looking very average. Kernel counts on the primary ear are not higher than normal, we will have to count on kernel depth for any extra yield this fall. We will do some scouting Friday and Monday to monitor disease pressure and determine if a treatment will be necessary.
Soybeans are coming along and have finally started to look normal, though they seem to be lagging behind in maturing. That may be a good thing if we can get favorable weather to finish them out. Based on our soil moisture probes they are consuming more water than the rain has been providing. I'm sure we have had some odd looks irrigating soybeans in the rain this week! We are purposefully trying to reduce wetting events, while providing moisture required to fill pods.
I've heard reports of white mold becoming an issue. There are no good treatments for white mold at this point in the season. This infection happened when the beans first started blooming and is just now showing up due to environmental conditions.
We continue to clean out grain bins and prep for harvest. Go time will be here before we know it!
Subscribe to receive top agriculture news
Be informed daily with these free e-newsletters
You May Also Like
---