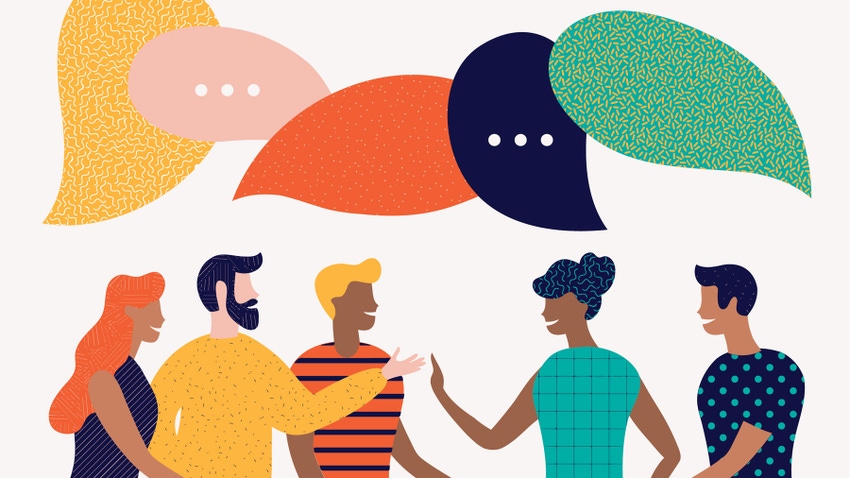 You can't help throwing the Mexican government under the bus, given its questionable story about U.S. corn.
But Mexican farmers and agribusinesses tell a different story. And one of the leading agricultural media outlets south of the border is reporting accordingly.
Andres Canales Leaño, director general for multimedia editorial of Tierra Fertil, told my International Agricultural Communications class recently that neither he nor the country's agribusiness leaders buy the Mexican government's anti-GMO corn position.
"The producers of Mexico are not in favor of the decision to keep out U.S. GMO corn," he said. "It's ideological — it's not based on science. The U.S. wants to know what the science is behind the Mexican government's decision, but I don't think there is any. We've asked, and we've received nothing."
Canales is immersed in the issue. Besides being an agricultural journalist, he's the president of the Asociación Mexicana de Periodistas y Directores de Medios Agropecuarios (the recently enshrined Mexican guild of agricultural journalists). And he's also the president of the Guadalajara-based agricultural council of Jalisco, a key food and beverage production region in Mexico.
He realizes Mexican agriculture — particularly its high-value fruit and vegetable exports — could be collateral damage as a result of its government's fast and loose interpretation of the United States-Mexico-Canada Agreement.
So via Canales' opinion column in Tierra Fertil, a smarten-up message is being sent to the Mexican government throughout his expansive media network. Thanks to e-communications, it's a warning that is seen and heard not only throughout Mexico, but in the U.S. as well. Terra Fertil has built up sizable Mexican audiences in Chicago and elsewhere in Illinois, where people who pine for agricultural and rural news from their birthplaces in Mexico are plentiful.
Best information
No wonder. Homegrown, community news has huge appeal, no matter where you go. People want and need to know what's going on around them and how policies elsewhere affect them.
For example, imagine being a modern Mexican livestock producer, trying to figure out the odds of U.S. corn being cut off by the government. Where do you turn?
In this case, you turn to the agricultural media. To Canales, defending agriculture is a part of his business.
In his country, journalism is not for the faint of heart. Mexico is one of the world's most dangerous countries for journalists, repeatedly being ranked near the bottom of the World Press Freedom Index.
Although freedom of the press has been constitutionally enshrined since 1917, journalists covering crime and government corruption, mainly in urban centers, are vulnerable. In the past 20 years, 28 journalists in Mexico have disappeared while doing their jobs.
But so far, Mexican agricultural journalists, such as those who belong to the guild, have escaped pressure. Opinions like Canales' against the U.S. GMO ban have yet to cause him harm.
"We always go for a variety of sources in our news stories, for balance, so readers can make their own decisions," he says. "But we also run opinion pieces, like the one about U.S. corn. And in my opinion, banning it is a bad move."
Roberts teaches agricultural communications and journalism at the University of Illinois. Email questions to him at [email protected].
Subscribe to receive top agriculture news
Be informed daily with these free e-newsletters
You May Also Like
---