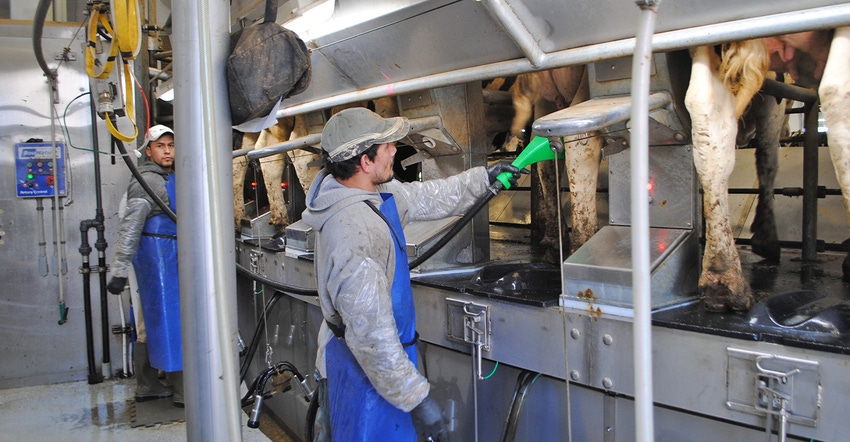 Ever wonder what your employees are really thinking? Not about lunch, but what they are thinking about their role, the workplace, the company culture, or even your management style?
It can be difficult to get honest feedback from employees, but it is extremely valuable in making sure employees feel valued and are content, equating to higher retention on your farm. This is especially important during the COVID-19 pandemic when things may have changed completely from what your organization looked like last year.
Here are a few different, simple ways to ask for honest feedback from employees.
When to Ask
It can be difficult to put employees on the spot and actually receive real feedback, so timing does matter to some degree. Try to ask for feedback during performance reviews, after meetings, or at the conclusion of important projects. Ask what could have gone better, or what worked really well that employees would like to see more of. Ask for candid feedback on your leadership. Have there been times when employees felt energized or discouraged by your actions?
Your workplace culture may be less formal, so to encourage open and honest feedback, some workplaces have comment boxes for anonymous feedback. While this isn't a bad idea, it also makes feedback impersonal and can be harder to act on.
Related:Growing trust with your employees
How to Ask
You can't change the past, so it's best not to dwell on it. Listen to your employee's thoughts, but keep the conversation focused on the future and what could be done better next time. Ask specific questions to get specific answers. Be sure to give employees time as well. If they're caught off guard, give them a while to think about it and circle back to them at a later date.
How to Respond
Above all else, listen earnestly. Give employees your full attention and show that you respect and care about their thoughts. Avoid becoming defensive; this can be difficult when opening yourself up to constructive criticism but try to listen first and then explain your actions if need be. Show appreciation for their thoughts and let them know that you'll be sure to think about their feedback and how you can improve.
What Next?
The worst thing a manager can do after receiving feedback is to do nothing. If you've gone out of your way to ask for your employees' opinions and thoughts, it's important to take them into consideration and work toward a change or a solution. If you ultimately decide not to make changes, be sure to address it personally with the employee who suggested it.
As you begin to invite feedback into your workplace, you'll find you'll start to create an open, collaborative culture free from disdain, gossip, or even complaints. The importance is placed on follow-through. Remember that your role as a leader is to be open to change and constructive comments.
Related:Creating a candidate checklist: What to look for in a farm employee
The opinions of the author are not necessarily those of Farm Futures or Farm Progress. 
About the Author(s) Creative Marketing Specialist, AgCareers.com
Kristine Penning works as Creative Marketing Specialist for AgCareers.com, the leading talent solutions provider in the agricultural industry. She resides in Central Iowa and farms with her husband Reece. Reach her at [email protected]
Subscribe to receive top agriculture news
Be informed daily with these free e-newsletters
You May Also Like
---