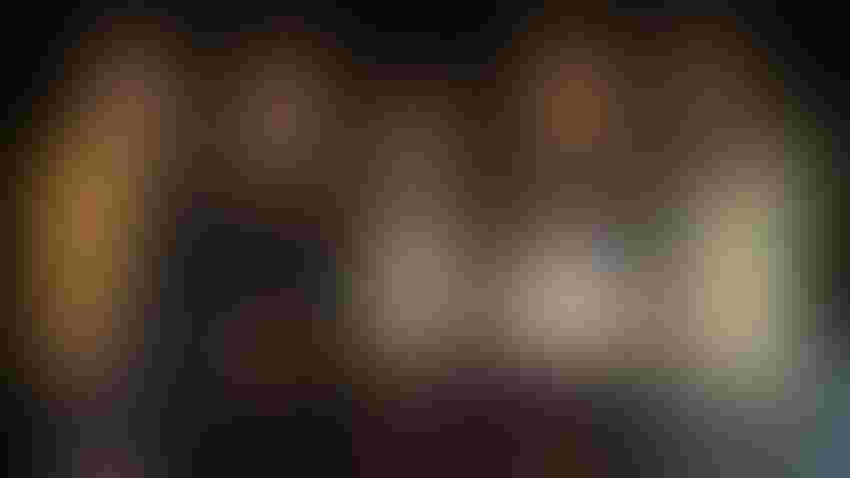 WINNERS: The ag communications winning team at the 2023 North Dakota FFA State Convention was the Carrington FFA chapter. Dakota Farmer and Farm Progress are proud supporters of future agriculture communicators. From left are FF advisor Missy Hansen; FFA students Baylee Lura, Sierra Friedt and Mercedes Lura; and Dakota Farmer editor Sara McNaughton.
Photo courtesy of North Dakota FFA
With the average age of farmers still on the rise, I'm usually one of the younger people working as an ag professional. Even though I feel like the "old one" around many crowds, the truth is that still being under 30 makes me a part of the "next generation" in agriculture.
I completed my Master of Education in Extension education last summer, with a focus in youth development. With my past career working in 4-H Extension, I have a special place in my heart for youth education.
With the frontal brain lobe fully developing around age 25, empathy, planning, emotional regulation and risk-taking behavior are all still maturing for your favorite high school or college student.
What does that mean for our favorite youth development programs like 4-H and FFA? A chance to make a difference in youth's lives.
Building great leaders
Developing youth potential takes many hands and many years of hard work. Extension agents, ag teachers and FFA advisors, parents, volunteers, and club leaders all play a role in building our next leaders.
Recently attending the North Dakota FFA Convention, I sat in a room full of excellence. Bright FFA members from across the state buzzed with excitement, following their FFA advisors who were at one time sitting in that same auditorium as a student.
While I never got the chance to participate in FFA as a student, many professionals I work with both in and out of agriculture did. Some of the people I most admire in agriculture found their start with a four-leaf clover and blue jacket.
At one time, I was also a 4-H member who found myself sitting among peers at county, state and national conventions and conferences. I can think back to over 20 adult volunteers and county agents who played a role in encouraging, teaching and growing me into the person I am today. During my time as an Extension agent, I always strove to do the same for my 4-H members that my role models did for me, always remembering the impact they played.
Sponsor and volunteer
At Farm Progress, there's always time to support our next generation of agriculturalists. Taking time to volunteer judging fairs, communication arts, state CDEs and more help to lend my time to work with these high-achieving youth. From judging poultry, to static exhibit interviews for a myriad of project areas, to the agriculture communications CDEs for FFA, I'm always excited to give back to youth organizations.
There is an especially soft spot for our up-and-coming agriculture communicators, with Dakota Farmer sponsoring North and South Dakota FFA Ag Communications CDE awards and travel.
I know firsthand the difficulties that come from a lack of volunteers and funding when working to build the next generation. Youth development programs depend on volunteers and donations to run their best.
Maybe you're an avid woodworker, who's excited to see what young 4-H members have created at your local fair. Maybe you don't want to work at the fair but could serve on an advisory or planning committee. Maybe you could lend your talents by teaching a showmanship clinic to local youth. Or maybe still, you don't have the time to give, but a little extra cash to sponsor an award for work well done.
So take this as your cue, to give a little of your time or money to build the next generation of agriculturalists.
Subscribe to receive top agriculture news
Be informed daily with these free e-newsletters
You May Also Like
---