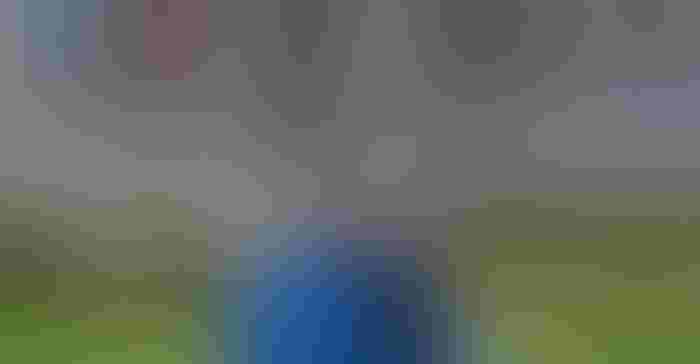 Our grandson Graham is a typical sixth grader. When my wife, Carla, and I drove along the outskirts of Purdue University recently, on our way to pick out potential 4-H lambs, Graham got excited when he realized he was looking at the edge of campus.
"Where would I live if I go to school there, Grandma? Do I have to pay for my electricity?" he asked.
"They have dorms where you can live," Carla answered. "You pay one fee, and they cover electricity and heat."
"Does it cost to go to school there, too?"
"Yes, Graham, it's called tuition. Right now, it's about $10,000 per year."
"Oh, wow, that's a lot of money!"
"That's why we encourage you to keep your grades up, so you can get scholarships."
"What's a scholarship?"
"People who believe in you provide some money to help you get started. But you will need lots of money on your own. Grandpa is going to see a new building there during your spring break. It's an ag engineering building, with tractors and engines. Would you like to go?"
"Yes, that would be cool!"
Personal tour
That's why Graham accompanied me to meet Bill Field, a Purdue Extension ag safety specialist, who took us on a tour through the new Agricultural and Biological Engineering Building. In this final article in the three-part series, take the tour through a 12-year-old's eyes. All you need to know is that Graham is into tractors, computers — anything with engines, and the more technology the better.
Here's a snippet of conversation near the end of the tour:
"Well, do you think you would like to come here to school, Graham?" Bill asked.
"Yes, it looks exciting," Graham answered. "I want to study about robots and food science, too."
His Aunt Allison has a bachelor's in food science from Purdue and a doctorate from the University of Georgia, so he might be a little biased. His ears also perked up when he met Martin Okos on the tour. Okos specializes in food safety and told Graham about working with undergraduate students on projects related to food.
The building was a hit in Graham's book, but standing outside, saying goodbye to Bill, Graham spotted his highlight of the day.
"Look, it's one of the food shuttles!" Graham exclaimed. He looked intently at a Starship Delivery robot coming to rest on a sidewalk.
"Yes, and watch, someone will come out and get their lunch," Bill said.
Sure enough, in a couple of minutes, a young woman walked out and retrieved lunch.
"Wow! That's super cool!" Graham said.
OK, maybe wanting to study robots and food has nothing to do with Aunt Allison!
Subscribe to receive top agriculture news
Be informed daily with these free e-newsletters
You May Also Like
---