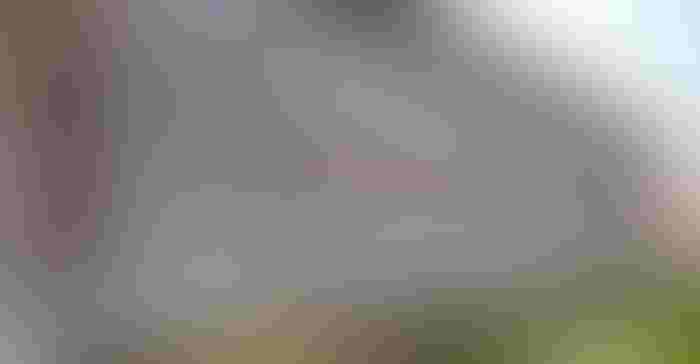 If you leave out the word "biological" and simply refer to Purdue University's new Agricultural and Biological Engineering Building as the "ag engineering building," you're not capturing its true essence. The building was designed to put the department at the forefront of biological engineering. That could mean discovering new genetic breakthroughs that will make plants and animals more efficient, or it could mean finding new biological processes for recycling resources.
Gears, sprockets and the engines that power them are still important. There is space dedicated to those pursuits in the new building. Yet a premium was placed on developing areas where researchers and graduate students could pursue improvements through biochemistry and biotechnology.
Bill Field, Purdue Extension ag safety specialist, recently led a private tour so you can see the building virtually, plus meet some of its people. This is the second part of a three-part series. The first part focuses on how students can benefit from the new facility. This portion of the tour highlights the research side of the building.
Lab benches and more
Field climbed to the top floor, the fifth floor of the building, to begin this tour. The top floor consists almost entirely of research labs, designed primarily for faculty and researchers who need lab space to carry out their work.
"Some of the labs are already equipped and being utilized, but some of the people who will use these labs are still in the process of moving in," Field explains. "When everyone is in place, more of the lab benches will be occupied, with more experiments going on."
Field notes, however, that some room for expansion of existing research efforts was incorporated into the design. That means there will be research lab space available for future programs and the people who operate them.
The third and fourth floors are also primarily configured with research labs, with some space devoted to other purposes. Some experiments were obviously underway on some of the lab benches. Beakers, test tubes and materials needed for chemical and biological research were visible on shelves and hangers, along with several state-of-the-art machines.
The Laboratory of Renewable Resources Engineering is also located in the upper portion of the new facility. Mike Ladisch, a Purdue researcher, has a dedicated area to carry out basic work that he began long ago. Like many others, he now has more functional space to search for solutions to problems that confront agriculture now, and will linger into the future until solutions are found.
Subscribe to receive top agriculture news
Be informed daily with these free e-newsletters
You May Also Like
---