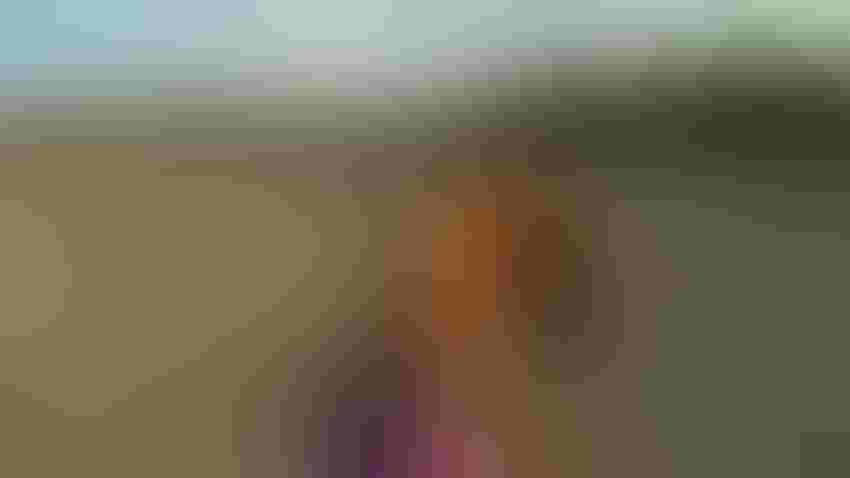 PLANS FAILED: As winter arrives, I can't help but think about all the plans that didn't happen. Instead, I choose to look at the bright side and be grateful for the things that did happen.
Sarah McNaughton
As I write this, the first of the winter snowstorms has arrived to central North Dakota. I feel lucky that we didn't get this first snow until the end of October, but I still feel that lingering sadness of a too-short summer.
Right as the snow melts in the spring, I make all sorts of plans of things I want to accomplish during the warmer months. How many roping jackpots I want to go to, where my boyfriend and I will travel without worry of road conditions, how many times we'll visit our favorite patio brewery, and the list goes on.
I found the list I made earlier this year of all the things I wanted to do this summer — none of which I accomplished. Luckily, that made me laugh instead of getting upset. If there's anything I like to do, it's crossing off a to-do list.
As I watch the snowflakes not so nicely falling outside my office window, I can't help but feel a little disappointed that my well-intentioned plans didn't really happen the way I thought they would. Tons of rain and an injured horse made it feel like half the summer was lost, and the plans I outlined in spring to rope and rodeo didn't pan out.
As summers go, my schedule filled up. Evenings were spent finishing chores, running errands or practicing roping when I could make it to the arena. I could think of my lack of planned accomplishments one of two ways: Be disappointed and upset with what I didn't do, or reflect on what I did do, even though it wasn't planned.
Seeing bright side
Sure, my goal to enter "X amount" of jackpots and start rodeoing with the state association fell through. But I still managed to enter a couple and roped almost three times a week all summer. Even though the snow is already falling, I still got to rope and ride well into October, so I'm thankful for the summer and fall I had.
I didn't make it to Maine or Washington like my boyfriend and I wanted, but the travel we did was memorable. A trip to Glacier National Park in Montana was filled with great hikes and memories. Trips to Minneapolis and towns across North Dakota allowed for time with family and friends. And homeownership added plenty to the to-do list, too.
Did we make it to our favorite brewery for those patio evenings to enjoy a craft beer? Hardly ever. But those long North Dakota nights we spent enjoying a Busch Light in the arena with friends after team roping were even better.
So as the seasons switch and the new year comes quickly in, you can mourn the plans that didn't happen, or be grateful for the things that did.
Subscribe to receive top agriculture news
Be informed daily with these free e-newsletters
You May Also Like
---