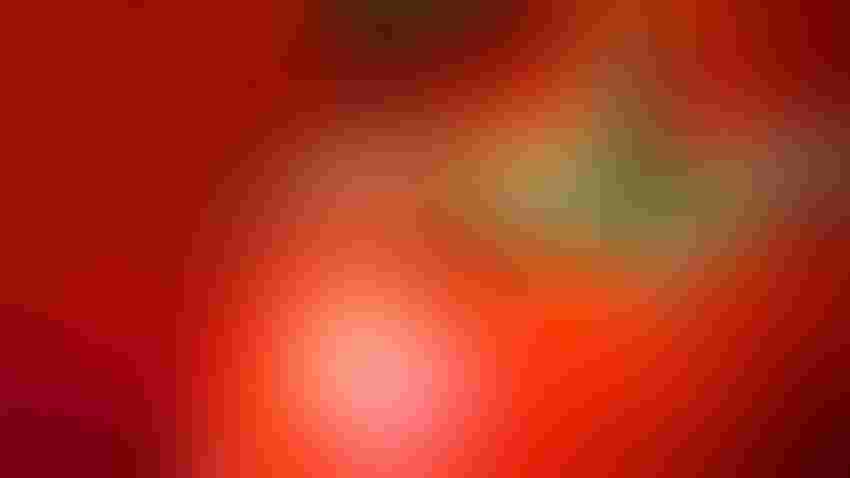 IMPROVED TOMATOES: In search of the "holy grail" of tomatoes, Texas A&M AgriLife researchers target tomato firmness, shelf life and nutritional value.
Synergee/Getty Images
If I could grow only one crop in my vegetable garden, it would undoubtedly be tomatoes. Before you all start correcting me, let me clarify.
I know tomatoes are technically a fruit, which evolved and were bred from a small berry. Regardless of its placing in food groups, or of its size and variety — from Big Boy and heirloom to Roma and grape tomatoes — I love them all.
Fresh from the vine to my lips or from the stove pot to the jar to be unsealed in the dead of winter, tomatoes are just yummy. Not just alone with a little salt, they are also the pillar of many delectable dishes. After all, what's lasagna, caprese salad or a juicy burger without a tomato?
There is nothing, and I mean nothing, that compares in the "deliciousness factor" of a completely ripe tomato picked and sliced in a matter of steps.
So, when I stumbled across the headline, "In search of the 'holy grail' of tomatoes," it was a must-read.
It seems Texas A&M AgriLife researchers are looking to build on their current research to perfect the tomato goodness, on many levels.
The project is part of an ongoing $16.2 million USDA National Institute of Food and Agriculture investment in innovative plant breeding research. It aims to characterize an exceptional novel tomato firmness trait found in the Texas A&M breeding line, TAM-Sp18-157.
A research team has formed there, headed by Carlos Avila, AgriLife Research associate professor in vegetable breeding at the Weslaco center.
The new project's long-term goal and objectives were established by growers, consumers, retailers and marketers, who say they are looking to improve a gamut of features — including shelf life, quality, texture, color, aroma and taste in fresh and processed tomatoes for increased consumer appeal and optimized market value.
Previous tomato improvement attempts with the genes that delay softening have negatively affected fruit color, flavor and human health attributes. So, they are looking to build a better tomato that will not only drive consumption and supermarket sales, but also will create additional demand to support growers.
There is promise because the firmness trait in the newly developed TAM-Sp18-157 line is different because researchers say it produces extraordinarily firm tomatoes, as much as 70% additional firmness, while conserving flavor and color — ripening is not inhibited.
In addition to the firmness, Avila reports that when used as a parental line, the resulting F1 hybrids have enhanced sugar and acid content, and higher amounts of dry matter and fruit yield.
He says the new Texas A&M AgriLife tomato line produces a firm tomato that does not "leak" when sliced or diced and has a uniformly red color — traits highly desired by both the industry and consumers.
I can see this working well for the canning industry where tomatoes are peeled, but we'll see how it pans out for the fresh market.
Subscribe to receive top agriculture news
Be informed daily with these free e-newsletters
You May Also Like
---