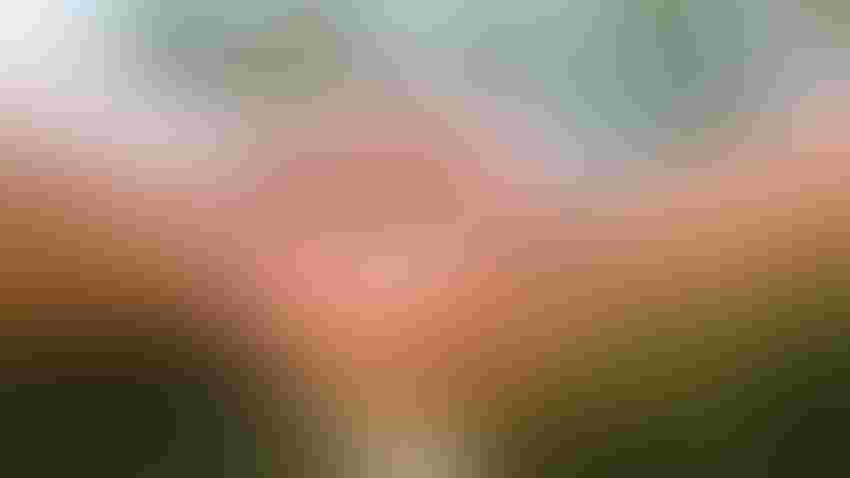 START WITH QUESTION: The QPR system — Question, Persuade, Refer — can be used by anyone to help friends and family in a mental crisis, according to experts.
PeopleImages/Getty images
For the decade from 2009 to 2019, Kansas suicides per 100,000 people were 27.5% higher than the national rate. Male farmer and rancher suicide rates were twice that of the general population.
Last week I sat in a seminar during the Cover Your Acres conference unlike any I'd ever experienced in a typical farmer meeting. It wasn't telling us how to raise crops or livestock, but how we could help our neighbors in a mental health crisis.
Monica Walker, a Kansas State University Extension agent in Grant County, Kan., is trained in mental health first aid. She says neighbors are used to helping each other when it comes time for moving cattle, or harvesting crops when someone has faced a life-altering injury or illness. But all too often, they don't know how they can help when they suspect a neighbor is struggling with a mental health challenge.
That's where the QPR Suicide Prevention Program can help. Question, Persuade, Refer — these are tools, she says, that anyone can use.
Question
"The statistics show asking someone directly about their suicidal intent can lower their anxiety and can open up communication that maybe they've been afraid to start," Walker says. So if you see signs like your friend or family member withdrawing, putting their affairs in order, giving away possessions, abusing substances to cope, Walker says to ask the question.
"Mental health professionals tell us that if someone's behavior, mood or appearance brings the word 'suicide' to your mind, then the same thought may already be on their mind," Walker says.
She advises:
Choose a private setting with few distractions so they can talk freely.

Set aside enough time to talk.
Her key advice is that it may feel awkward, but just asking directly, "Have you thought about hurting yourself or killing yourself?" can be the opportunity they may have needed to open up.
That said, she also says it's important to listen without judgement. We want them to tell us the truth, she says, and if we phrase the question, "You're not going to do anything stupid, are you?" that could put them in a position where they will just tell you no.
Persuade
The next step, Persuade, is about giving your friend or family member hope, so that they can turn from the destructive thoughts and seek help. It's about buying time to get them to help.
Walker says it's key to use active listening and give your full attention to your friend or family member so they can speak. This isn't a time to judge their problem, but to listen about what's hurting them and re-enforcing the message that there is hope.
Ask them, "Will you let me help you get help?" Walker says. Or, get a promise from them that they won't hurt themselves until they can speak with a professional who can help them.
This is also the time to ask if they have thought out the method, and if they'd allow you to take that method away for a time. Taking guns from the home, especially in rural areas, can be a hot button for some, but providing them a temporary relocation opportunity is one way friends can help, Walker says.
The goal here is to get them to pause long enough in their mental crisis so that you can get them help and they can survive the worst stage.
Refer
You've asked the question, and they've agreed to accept help. Now is where you get them in contact with that help, Walker says. Either take them directly to professional help, or get a commitment from them that they will come with you to get help at a later date.
"Any willingness to accept help at some time, even in the future, is a good outcome," Walker says. If you feel they are in imminent danger of hurting themselves, do not leave them alone, she adds. Even in rural communities, there are professionals who can provide mental health care or referrals.
Primary care physicians are an ideal first step because they are familiar to the person, and they are knowledgeable about what other resources are available in the community.

A map of local community mental health centers can be found at acmhck.org/resources/cmhc-map. And if you're concerned, you can go a couple counties away for added privacy, Walker says.

The new 988 National Suicide Prevention Lifeline, which debuted in 2022, is a much more simplified number to remember. It can also be accessed online at suicidepreventionlifeline.org.

Kansas Farm Management Association offers more than just production and financial management, Walker says. They can connect farmers to mental health professionals, agmanager.info/kfma.

Kansas Agricultural Mediation Services, likewise, goes beyond legal and financial issues, find them at
k-state.edu/kams.

K-State Office of Farm and Ranch Transition, at agkansitions.org, also can direct you to mental health help.

Your local Extension personnel are also able to help you find help.
Walker emphasizes that QPR isn't a replacement for counseling; it's just a tool to help friends and family prevent tragedy if they suspect someone is suicidal. It's a way to have the conversation and get your friend or family member to the help they need.
"The fact is, suicide prevention is everyone's business, and anyone can help prevent the tragedy of suicide," Walker says.
I don't know if I'll ever need to use these tools, or if you will need to use them either. But just as we know CPR and first aid, the QPR system could help save a life someday.
Subscribe to receive top agriculture news
Be informed daily with these free e-newsletters
You May Also Like
---