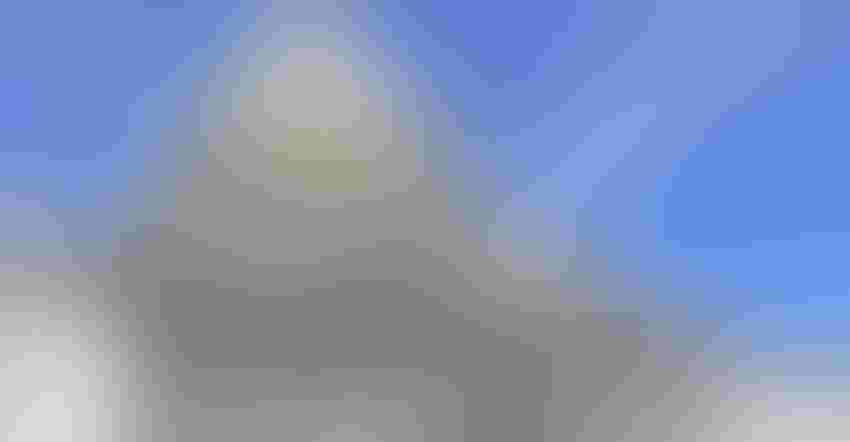 tupungato_iStock_Thinkstock
This week, Senate Democrats unveiled a $3.5 trillion "human infrastructure" framework to pass under a budget resolution process that includes many of President Biden's priorities included in the American Jobs Plan and American Families Plan with provisions to tackle the Democrats' wish list of health, education, childcare and climate priorities. This would be on top of the nearly $1 trillion in additional spending proposed in the bipartisan infrastructure framework focusing on more traditional transportation infrastructure.
Senate Majority Leader Chuck Schumer, D-N.Y., touted it as a way to "pave the way to fight the climate crisis."
The landmark budget resolution that Senate Budget Democrats reached agreement on last night will pave the way to fight the climate crisis and provide the most significant support for American families since the New Deal.

And like @POTUS and I said:

We're gonna get this done. pic.twitter.com/oqtf9nWRPa

— Chuck Schumer (@SenSchumer) July 14, 2021
The $3.5 trillion dollar figure appears designed to strike a middle ground between progressives like Senate Budget Chairman Bernie Sanders, I-Vt., who wanted upwards of $6 trillion in spending, and moderate Democrats, who wanted less.
According to an alert from Michael Best, the proposal is said to include a pathway to citizenship for "Dreamers" (undocumented immigrants brought to the U.S. as children) as well as immigrants with Temporary Protected Status and farmworkers. Other provisions offer funding to address the climate crisis with money designated for rewarding climate smart agriculture and wildfire prevention. It also includes clean energy and vehicle tax incentives.
The filibuster-proof budget reconciliation process requires 50 votes, which the Democrats were able to accomplish in the passage of the $2 trillion American Rescue Plan for additional coronavirus assistance earlier this year. But can they do it again?
One key Democrat - Sen. Joe Manchin, D-W.V. - could hold the key vote that Democrats will need to convince the higher spending is warranted, and sign onto the Democrat's proposal to pay for it. And he's reserving judgement so far.
Democrats outlined several tax and revenue-raisers for their "human infrastructure" package. The Biden administration has already ruled out any tax increases for families earning less than $400,000 annually. And Democrat members added that their proposal would ban any tax increases on small businesses and family farms.
Democrat members did propose tax reform focusing on corporate, international rules, and high-income individuals as well as increased enforcement of tax law. In addition, they proposed health savings with reduced spending on prescription drugs and repealing the "Trump Rebate Rule." Another revenue-raiser would come from a new methane reduction and "polluter import fees" (a carbon tariff, or border adjustment) to offset climate investments and drive down emissions.
Mike Steenhoek, executive director of the Soybean Transportation Coalition, explains the conflicting statements out by President Biden regarding whether he will connect approval for the bipartisan infrastructure package without also seeing a path forward on his other priorities could derail support from moderate Democrats and Republicans who signed onto the bipartisan infrastructure deal if it gets treated as a package deal with this budget reconciliation $3.5 trillion in wants.
Steenhoek also says that inflation for the month of June exceeded expectations, possibly throwing a wrinkle in discussions that increased government spending is good for consumers. The consumer price index jumped 0.9% in June and 5.4% from the same month last year, according to Labor Department data released Tuesday. Excluding the volatile food and energy components, the so-called core CPI rose 4.5% from June 2020, the largest advance since November 1991, Bloomberg reported.
"That's a kitchen table bread and butter issue," Steenhoek says. "If that continues, that's going to cause moderate Democrats to question whether additional spending proposals are going to make political sense."
"At what point do we have trillion fatigue?" Steenhoek questions. "A lot of Americans are able to make the connection that the amount of government spending if quite significant does contribute to inflation. That's going to be something members of Congress are increasingly thinking about."
Next steps
Michael Best shares the immediate next step is for the Senate and House Budget Committees is to work together to draft identical budget resolutions for each chamber. These Budget Committees then send instructions to other congressional committees with jurisdiction over issues covered in drafting a final reconciliation plan.
"While the timing for this process is unclear, Democrats want to assemble a draft budget resolution by the end of the month, while committees may need longer, potentially August and into September, to develop their portions of a final reconciliation bill," the Michael Best alert notes. "As the proposal gets built out, there will be jockeying on dollar amounts for each line item. Hold-outs could siphon money to pet projects in exchange for a yes vote."
As the Senate jockeys to get 50 votes, will pet projects pull senators over to vote? And in the House, House Speaker Nancy Pelosi, D-Calif., "can only afford to lose five votes, so her margin for error is similarly thin," the alert adds.  
This road to passage is far from over. But the push is starting to take more shape.
About the Author(s)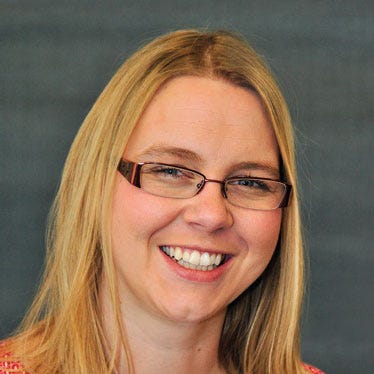 Policy editor, Farm Futures
Jacqui Fatka grew up on a diversified livestock and grain farm in southwest Iowa and graduated from Iowa State University with a bachelor's degree in journalism and mass communications, with a minor in agriculture education, in 2003. She's been writing for agricultural audiences ever since. In college, she interned with Wallaces Farmer and cultivated her love of ag policy during an internship with the Iowa Pork Producers Association, working in Sen. Chuck Grassley's Capitol Hill press office. In 2003, she started full time for Farm Progress companies' state and regional publications as the e-content editor, and became Farm Futures' policy editor in 2004. A few years later, she began covering grain and biofuels markets for the weekly newspaper Feedstuffs. As the current policy editor for Farm Progress, she covers the ongoing developments in ag policy, trade, regulations and court rulings. Fatka also serves as the interim executive secretary-treasurer for the North American Agricultural Journalists. She lives on a small acreage in central Ohio with her husband and three children.
Subscribe to receive top agriculture news
Be informed daily with these free e-newsletters
You May Also Like
---