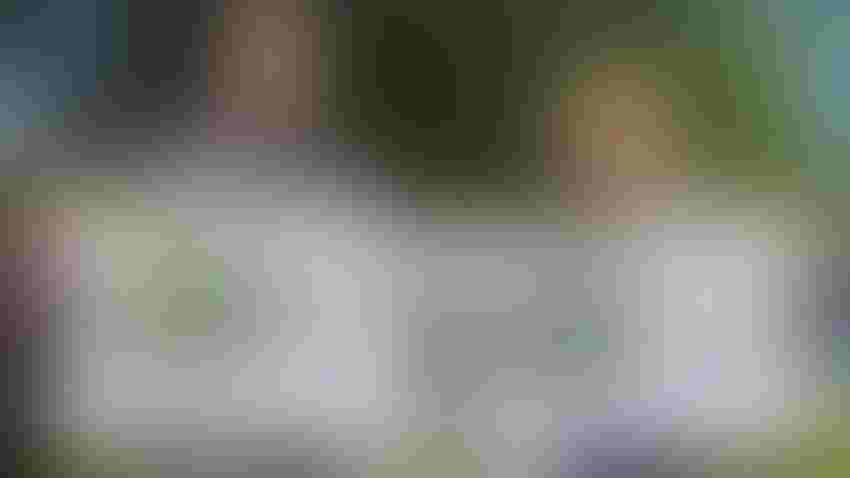 Natalie and Norah, daughters of Whitney Haigwood, show off their pin towels while trading pins at the 2023 Odyssey of the Mind world finals in Lansing, Michigan.
Whitney Haigwood
The Odyssey of the Mind (OM) program challenges kids to use critical thinking skills to find creative solutions to problems. The program is based on teaching ideologies of OM founder C. Samuel Micklus from his time as a professor at Rowan University in New Jersey. 
Five decades later, OM teams from around the world gather to compete for the most creative solutions. The journey begins as teams select one of five problems specifically designed for the annual competition. This encourages a variety of skills from performing arts and technical thinking to mathematics and engineering – with three age divisions from middle school through high school.  
This year, my daughters each joined an OM team, organized through their school's gifted and talented program, and local coaches volunteered to keep the team on task. The kicker? There is a minimum budget, so teams must get creative with recycled supplies, cardboard, paper, and lots of paint, tape, and hot glue. 
My youngest daughter's team selected the problem Because I Can. For this, the team had to build a contraption that performed a simple task as the final solution. Meanwhile my oldest daughter's team chose The Most Dramatic Problem Ever! And boy was it a production! 
All costumes and props were made by the kids, and they had an eight-minute time limit to perform a skit explaining their solution while also meeting a list of criteria. After weeks of practice, their teams took top honors at the regional competition here in Arkansas. With a second round of excellent performances at state, their teams were invited to compete at the 2023 OM World Finals in Lansing, Michigan hosted by Michigan State University. 
Three teams from our hometown ventured to Lansing for the finals, with a storage trailer full of cardboard props and recyclable costumes in tow. It was quite an experience!  
Perhaps the most fascinating part was the pin trading. Each student brought OM pins from their state and region. The goal was to trade with students from other states and countries, making new friends in the process. I was particularly amazed as I observed my daughters interact with two Japanese girls and communicate through pin trading despite the language barrier.  
In the end, our three teams did not place at worlds. However, others from Arkansas did! Out of approximately 780 teams worldwide, Arkansas sent 25 to the OM World Finals. Arkansas OM association director Brent Miller said 13 of those teams ranked in the top 15 of their problem and division. What an accomplishment! 
Miller said, "OM provides students an outlet to express their creativity and develop skills that will go far beyond the classroom setting and benefit them for a lifetime." 
After this week, I completely agree. And my girls cannot wait to compete again next year! 
Subscribe to receive top agriculture news
Be informed daily with these free e-newsletters
You May Also Like
---