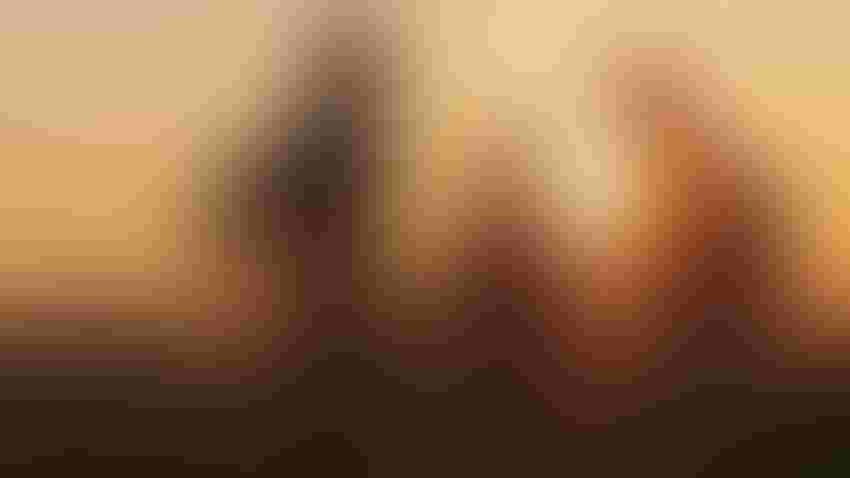 How ready to lead is your farm's next leader – right now? Your answer might depend somewhat on where you are in your farming career currently. Or maybe you are that successor leader yourself.
Maybe you're still considering who that next leader will be. No matter what, it all comes down to what your vision is for the future of the farm. Consider what you and previous generations have built over the years. Do you envision the farm continuing successfully into the future for many years? Do you have family members from the next generation who have decided to come back to the farm?
Keep it going
It could be that your situation doesn't involve family members returning to the farm. In that case, maybe you're mentoring a young farmer in the area with dreams of farming their own operation one day and making plans to transfer the farm to them.
If part of your vision for the future is for the farm to continue in some way even when you're not farming anymore, then now is the time to take steps to decide on and prepare the farm's next leader. Even if you personally intend to continue farming for years – or decades – it's wise to help ensure your legacy and the farm's legacy continues by having a successor leader who is competent and prepared in farm leadership and management.
Try these steps
Here are a few steps you can take toward preparing the farm's next leader – or if you are that next leader, consider sharing this article with your farmer mentor and talk about ways to increase your knowledge and responsibility level.
Assess what they already know: The first thing to do is figure out the areas your successor leader is already quite strong in. Maybe they bring knowledge from a previous off-farm job or a relevant degree from an educational program. Maybe they're just naturally good at agronomy or fixing equipment from growing up on a farm or spending a lot of time on one. Take inventory of their current strengths so you have a clear sense of where they're already demonstrating their skills and leadership potential.

Take them to the next level: Plan for how to take those skills to the next level, the leadership level, that is. What are some ways right now to increase their responsibility in that particular area, or to carve out a 'sandbox' of sorts where they're entirely in charge of a particular project or aspect? The level of responsibility will depend on what they've already demonstrated in terms of being competent in that area – now you're just giving them further responsibility to really take care of it with potentially as little outside help as possible. You can always be available to answer questions or bounce ideas off, of course.

Plan to learn about business and management: Many future farm leaders will benefit from learning more specifically about farm business, financial management, and grain marketing. Make plans with your successor leader for them to regularly attend educational opportunities, go to seminars, watch videos and read books about these aspects to continue progress. You may also want to begin including them in all business and financial meetings with your farm's lenders, suppliers, and advisors so they can shadow you and learn how to manage that side of the business.
Marketing in 2023
Farmers have found that getting some third-party perspective from our market advisors has helped ease their minds. The advisors help farmer clients with planning and execution around marketing decisions and help keep them up to speed on the current rapidly-changing grain market situation – and how it impacts their operation.
Get a free two-week trial of our marketing information service (MarketView Basic). Your free trial includes regular audio and video updates, technical analysis, recommendations and more. Learn more about our market advisor programs and offerings at www.waterstreetag.com.
Subscribe to receive top agriculture news
Be informed daily with these free e-newsletters
You May Also Like
---