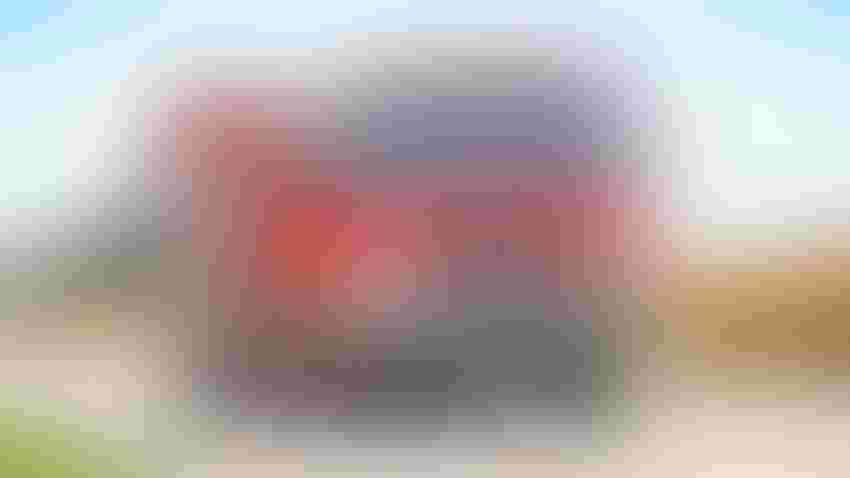 EMERGENCY PREP: It may be time to review some of our safety precautions and our tools for the field and the farmstead.
ghornephoto/Getty Images
We all have stories of family or friends in agriculture who have experienced medical emergencies in the field or on the farm.
Maybe we have our own stories to share of just-in-time first responders, of rushed drives to the closest hospital an hour away, of helicopter flights to trauma centers counties away.
In nearly every story there's an element of luck, or divine intervention, that has a hand in ensuring that the patient goes home to their friends and family. The plastic shovel, found on the roadside, used to disengage a farmer from the downed power lines. Or the new employee who has EMT training and can stop the bleeding until the ambulance navigates to the field. Maybe even just the quirk of fate or a guardian angel who whispered "Slow down on this curve, you're in too big of a rush"— helping us narrowly miss oncoming traffic.
All of us also have stories of friends and family in agriculture who started their mornings heading to the field, expecting just to harvest some grain or put up some hay, and never returned home that evening to their chair at the kitchen table.
One more time: Safety first
Friends, you've heard me and others tell you year after year: "Safety first out there." We've used oceans of printer's ink and miles of paper to warn you about PTOs, skin cancer and electrocution from overhead power lines. We've made videos about lagoon and grain bin entrapments, about safely handling livestock and about children's safety on the farm. And the sheer number of pamphlets, brochures, safety posters and other printed giveaway materials distributed over the past 80 years has got to be close to filling the Grand Canyon.
Some of you have listened. Some of you have spouses who listened and who nagged you into changing your ways. And some of you won't change until tragedy strikes too close to your own home.
Rethink kit, protocols
I've been thinking about farm safety a bit here lately. More now that I'm older and slower that I was in my 20s. And I'm rethinking my safety protocols, and what I carry in the kit that I take with me on the road.
Maybe you should, too.
Fire. We all have fire extinguishers, but have we had them checked lately? And does everyone on the farm know where they are located and how to use them?

Bleeding. Being able to stop trauma bleeding and stabilize a patient until the EMTs can arrive can be the difference between life and death. Invest in upgraded first aid equipment and supplies and learn how to use them.

Heart attack. Farmers are an aging population, and many aren't as fit as they once were. Strenuous tasks can put a strain on even fit people, too. Be aware of the warning signs of a heart attack (chest pain; shortness of breath; pain in the jaw, neck, back, arm, shoulder; nausea or light-headedness), and have a plan to respond. And consider buying a portable automated external defibrillator (AED) for the farm, and training family and farm employees on how to use it to stabilize the patient until help arrives.

Training. Maybe the most important tool we can have in an emergency is our own training. I know safety seminars are time-consuming, but don't you think a day or half of a day is a cheap price to pay for the life of someone you care about — or your own? Call your local hospital or your fire department and ask if they offer first aid training that can be tailored to your farm. Maybe they could use your farm as a training spot for their staff and volunteers. Ask if your local 4-H or your county Farm Bureau might coordinate a farm safety training day. And encourage your farm employees to be volunteer rural firefighters — not only will they pick up valuable emergency response skills, but they'll also be serving the community.
Now, I know it's impossible to prepare for every emergency on the farm. I know that we can take all the precautions in the world, and accidents will still happen. Still, we must educate ourselves and our employees, our neighbors and our family about how to respond in case the worst happens.
Here's hoping none of us ever need to use the preparation.
Subscribe to receive top agriculture news
Be informed daily with these free e-newsletters
You May Also Like
---