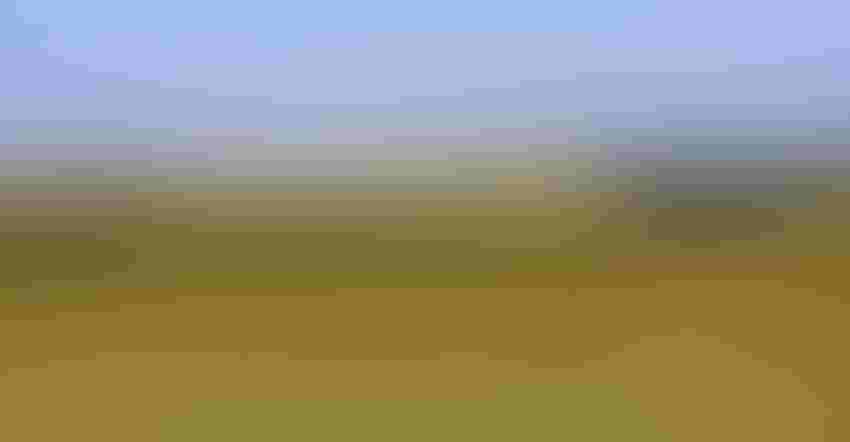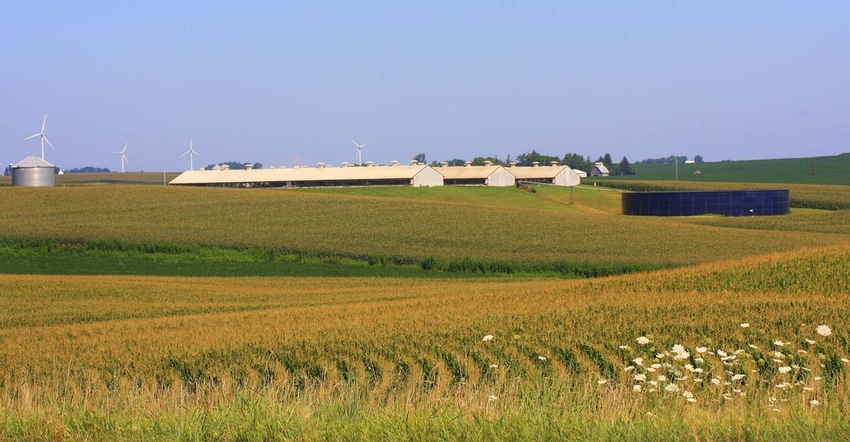 Last week, the quote from Judge Harvey Wilkinson rocked the courthouse and the agriculture press. In that blog we did not include the arguments made by Plaintiffs' lawyers.
The case being argued involved the Kinlaw Farms, a contract operator with Murphy-Brown LLC, a subsidiary of Smithfield Foods. It was Mr. Kinlaw's farm where the jury found his operation "substantially and unreasonably interfered with the plaintiff's (sic) use and enjoyment of their property"….
The jury in the Kinlaw case gave each plaintiff $75,000 for compensatory damages and then awarded each plaintiff $5 million for punitive damages.
A Texas attorney arguing the case for plaintiffs claimed before the Court, "These cases are about North Carolina family property rights and a clean environment."  
All told, 26 nuisance cases have been filed against Smithfield and five have gone to trial in North Carolina.
Historic payouts when farmers aren't protected
As noted in last week's blog, when there is no Right to Farm Act (RTFA) protection, historic payouts occur. Five verdicts have been rendered against Murphy-Brown LLC. It has had damages awarded to the plaintiffs in the amount of $550.5 million. A state monetary cap on punitive damages will amount to "only" $97.2 million.
The North Carolina Pork Council said, "These cases are part of ongoing attacks by trial lawyers who threaten our state's rural economy. And these cases, and related efforts, are being advanced by groups with stated agendas that seek to put farmers out of business."
Plaintiffs' lawyers in the 4th Circuit Court of Appeals argument on January 31, 2020, said according to the transcript: "We are not asking for farms to be shut down." Plaintiffs' counsel also countered saying, "The industry will not fall apart."
Circuit Court Judge Steven Agee did appear to be concerned as to why the salaries of Smithfield and Chinese executives are relevant, and how they were allowed into evidence. (Smithfield, based in Virginia, is a wholly-owned subsidiary of WH Group of China). Judges Agee and Wilkerson seemed disturbed that the lower court allowed in plaintiffs' evidence and it appeared all evidentiary rulings went against the defendant.
Allowing corporate executives' salaries into evidence, said Judge Wilkinson, "was like throwing a dead rat on the table." Wilkinson, having been a trial court judge, seemed disturbed this prejudicial evidence was allowed into the record.
Who gets to be a witness?
A second issue beyond salaries was raised, involving expert witnesses.  In listening to the transcript, Judge Agee was clearly concerned about a plaintiff's expert witness, Dr. Shane Rogers, Clarkson University civil and environmental engineer, being allowed to testify. Judge Agee seemed to be concerned that Rogers' testimony was "hugely prejudicial'. Dr. Rogers apparently has no peer-reviewed studies or other examples of his expert work on odor.
Conversely, defendant's expert, a Dr. Dalton, a highly credentialed expert according to Judge Agee, was excluded. You can tell from the transcript that this exclusion of defendant's expert troubled Judge Agee.
This judge has opinions
Judge Wilkinson again took the opportunity to say Murphy-Brown "…claims almost total control over its contract farmer." Plaintiffs' counsel also argued that farmers were not indispensable or necessary parties to this case.
It appears to me that Judge Agee and possibly Judge Wilkinson believe the farmer is a necessary or indispensable party to this lawsuit.
Another interesting issue was raised during the appellate court oral argument involving whether the residents had ever raised any complaints before this lawsuit. Apparently, the testimony in the lower court indicated one plaintiff raised a concern about trucks going by their home early in the morning. As the North Carolina Pork Council stated, "Farmers in all types of agriculture are now looking to the 4th Circuit judges to correct the mistakes made by [the lower court] to ensure these unfair outcomes do not stand…"
The opinions of the author are not necessarily those of Farm Futures or Farm Progress. 
About the Author(s) Ag Lawyer/Blogger, Olsson Frank Weeda Terman Matz PC
Gary Baise is an Illinois farmer and trial attorney at the law firm Olsson Frank Weeda Terman Matz PC. He also serves as outside General Counsel for several national agriculture organizations, including Agricultural Retailers Association and National Sorghum Producers. Baise organized President Trump's agricultural team of advisers. He was the first Chief of Staff to the first U.S. Environmental Protection Agency Administrator. He owns a family farm in Jacksonville, Ill.
Subscribe to receive top agriculture news
Be informed daily with these free e-newsletters
You May Also Like
---