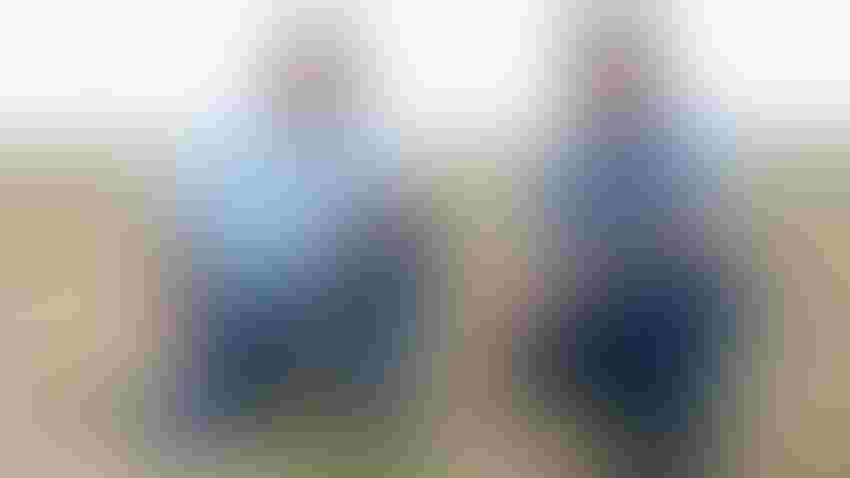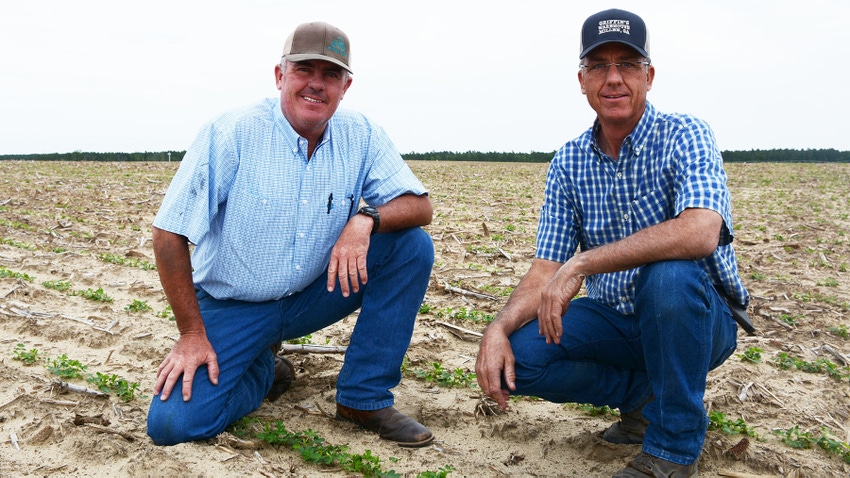 Colt and Brandon Woody of Aiken, S.C. are the Peanut Efficiency Award winners for the Upper Southeast
John Hart
Even top athletes like current Masters Tournament champion Jon Rahm need a coach to help them win tournaments. The same is true for champion peanut farmers: they too need a coach to help them achieve top yields.
Rahm knows the fundamentals of golf and certainly has natural talent that allows him to win golf championships, but he still turns to a coach to help him with his swing and to find a winning strategy. Top peanut farmers also understand the fundamentals of successful peanut production, but they also know they can't achieve stellar yields without a little help.
A common denominator of Farm Press Peanut Efficiency Award winners over the years is a farming strategy that includes a good rotation program, timeliness, and attention to detail. These fundamentals help them become champions.
This is certainly the case for Colt and Brandon Woody of Aiken, S.C., the 2023 Farm Press Peanut Efficiency Award winners for the Upper Southeast. The brothers credit timeliness, good rotations, and attention to detail for their success in achieving stellar yields.  
The Woodys grew their first peanut crop in 2019 and achieved an astonishing average yield of 7,235 pounds per acre on 560 acres that first year. They won the South Carolina peanut yield contest that year. They continued to win the peanut yield contest in 2020 and 2021 and won yet again in 2022 with an average yield of 6,523 pounds on 654 acres.
The Woodys are talented and skilled farmers and do the hard work to achieve success. But they also credit their crop consultant, Tim Kelly with Southeastern Crop Consulting in Barney, Ga., who encouraged them to give peanuts a try. Kelly scouts for them, provides their fungicide and fertility prescriptions, and offers them guidance along the way. He's a coach who helps these top peanut farmers achieve champion yields.
Farming, like golf, is a complicated game. And achieving stellar yields can be far more daunting than winning top golf tournaments like the Masters. Just as Rahm turns to his coach Dave Phillips to help him with his swing, champion farmers often turn to crop consultants to find the strategies to maximize profitability and yield. It's a winning strategy.
Good crop consultants like good coaches know the fundamentals, and their knowledge and expertise can benefit any farmer. A good crop consultant, like a good coach, is also an encourager and motivator who provides much needed support to farmers who face daunting challenges every day.
A farmer can still be a top performer without a crop consultant, but a supportive guide with the latest knowledge on agronomy, pest management, and crop protection products certainly makes the journey easier. Champions know they need a coach, whether they grow peanuts or compete in golf tournaments.
Subscribe to receive top agriculture news
Be informed daily with these free e-newsletters
You May Also Like
---